The postpartum period is a beautiful and transformative phase in a woman's life, marked by the arrival of a new bundle of joy. It's also a time of change and adjustment for a woman's body. During this period, finding the right lingerie can play a significant role in promoting comfort and self-confidence. In this blog, we'll explore the importance of postpartum lingerie and provide some helpful tips for selecting the perfect pieces to help you feel your best.
Prioritizing Comfort:
After giving birth, comfort is the key to making the postpartum period more manageable. Your body undergoes significant changes, and it's essential to have lingerie that provides support without constricting or causing discomfort. Look for bras and panties made from soft, breathable fabrics that accommodate your changing shape.
Nursing Bras: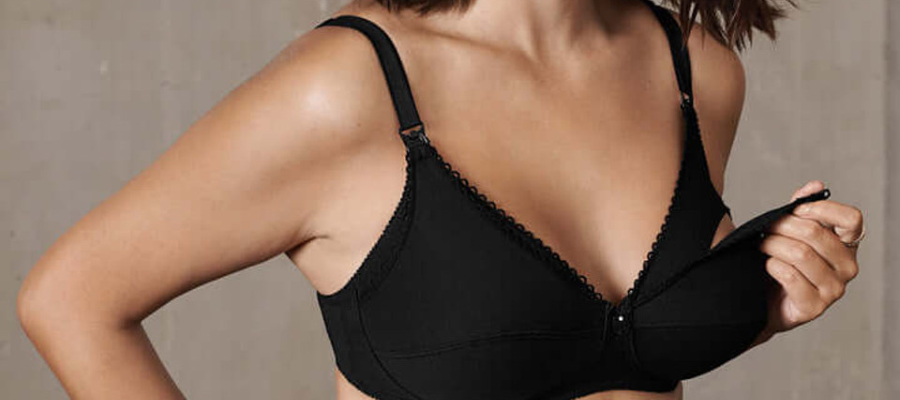 For new mothers who choose to breastfeed, nursing bras are a must-have. These bras are designed with convenient features like drop-down cups and easy-access clasps, making feeding your baby a breeze. They provide the necessary support and make nursing more comfortable for both you and your baby.
High-Waisted Panties:
High-waisted panties are an excellent choice for postpartum wear. They offer gentle support to the abdomen, which can be particularly comforting during the recovery period. Look for styles with a seamless design to avoid irritating incision sites, whether from a C-section or episiotomy.
Size Adjustability:
Given that your body will continue to change during the postpartum period, consider selecting lingerie that offers size adjustability. Many bras and panties come with adjustable straps, bands, or elastic panels to accommodate fluctuations in your body size.
Supportive Shapewear:
Some new moms find that supportive shapewear helps them regain confidence in their postpartum bodies. Look for pieces that offer gentle compression and support, focusing on areas you want to target, whether it's your tummy or hips.
Nursing Sleepwear:
Sleep is a precious commodity for new mothers, and comfortable nursing sleepwear can make nighttime feedings and rest easier. Opt for sleep bras and nightgowns that have easy-access nursing features while maintaining softness and comfort.
Self-Care and Self-Expression:
While comfort and functionality are paramount, don't forget the importance of self-care and self-expression. You can still find lingerie that makes you feel attractive and confident during this time. Look for styles that combine comfort with a touch of elegance and femininity.
Consult a Professional:
If you're unsure about your postpartum lingerie needs, consider consulting a professional bra fitter or maternity lingerie specialist. We can provide personalized recommendations and ensure you get the best fit.
Postpartum lingerie is about embracing your new body, promoting comfort, and instilling confidence during a period of significant change. Whether it's nursing bras, high-waisted panties, supportive shapewear, or comfortable sleepwear, the right lingerie can make a world of difference in how you feel during the postpartum phase. Remember, taking care of yourself and feeling good in your own skin is not only beneficial for you but also for your new little one. So, invest in postpartum lingerie that makes you feel comfortable and confident as you embark on this beautiful journey of motherhood.