In the world of fashion, there's a trend that's been taking center stage in recent years: lingerie as outerwear. Gone are the days when intimate apparel was meant solely for the bedroom. Today, you can confidently incorporate your favorite lingerie pieces into your everyday outfits, creating stunning looks that exude sensuality and sophistication. In this blog post, we're going to explore the art of styling lingerie as outerwear, offering you tips and inspiration to help you rock this trend with confidence.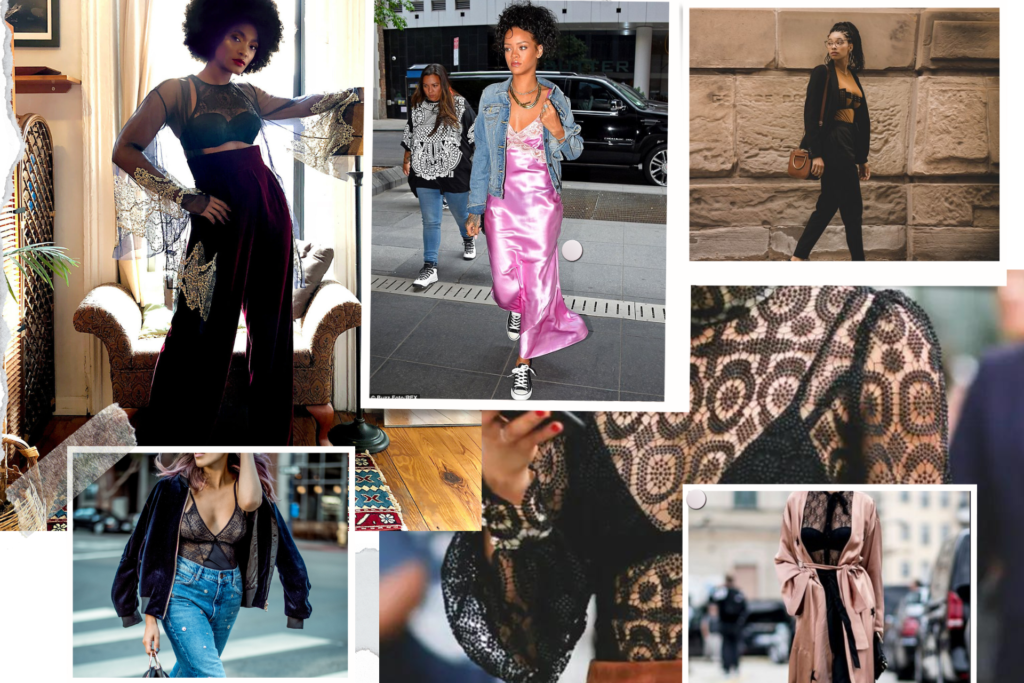 Choose the Right Lingerie: Before you embark on your lingerie-as-outerwear journey, it's essential to start with the right foundation. Here are some tips for choosing the perfect lingerie pieces:
Versatile Pieces: Opt for versatile lingerie pieces that can seamlessly transition from the bedroom to the streets. Bralettes, bodysuits, and slip dresses are great choices.
Colors and Fabrics: Select lingerie in neutral colors or classic shades like black, white, or nude. These colors are easier to incorporate into various outfits. Regarding fabrics, lace and silk are timeless and elegant options.
Layering Techniques: One of the keys to successfully wearing lingerie as outerwear is mastering the art of layering. Here's how you can do it:
Blazers and Cardigans: Layer a lace bralette or bodysuit under a tailored blazer or a cozy cardigan for a chic and sophisticated look.
Jackets and Outerwear: Don't hesitate to wear your lingerie pieces under leather jackets, denim jackets, or even a stylish trench coat.
Oversized Shirts: A lace camisole or bralette paired with an oversized shirt can create a casual yet alluring vibe.
Mix and Match: Experimentation is the name of the game when it comes to lingerie-as-outerwear. Don't be afraid to mix and match various lingerie pieces with your existing wardrobe:
Bottoms: Lingerie pairs beautifully with jeans, skirts, shorts, and trousers. Try different combinations to find what suits your style best.
Balance: If you're showing more skin with your lingerie, balance the look by pairing it with more conservative clothing items. For instance, if you're wearing a lacy bralette, opt for high-waisted jeans or a midi skirt.
With these tips and inspiration in mind, you're now ready to explore the exciting world of lingerie as outerwear. Whether you're going for a casual daytime look or a glamorous evening ensemble, don't forget that the most important element of any outfit is the confidence you exude while wearing it. So, go ahead and unleash your inner confidence, experiment with your style, and let your lingerie shine as a bold statement of self-expression and empowerment.