We are determined to have fun in 2021, and one of the easiest ways we can think of to do that is by stepping up our fashion game. 
It's no secret we're in love with the "lingerie as outerwear" trend. Who doesn't love experimenting with items they already own to make the most out of their wardrobe? Plus, it gives us an excuse to add to our lingerie collection, since being able to get multiple purposes out of a garment is one of the hallmarks of smart purchasing. 
We've been keeping our eyes open for some inspiration for the new year, and we've found some fun lingerie outfits we want to try in 2021 thanks to Pinterest. 

Outfit 1: Embracing The Bra Top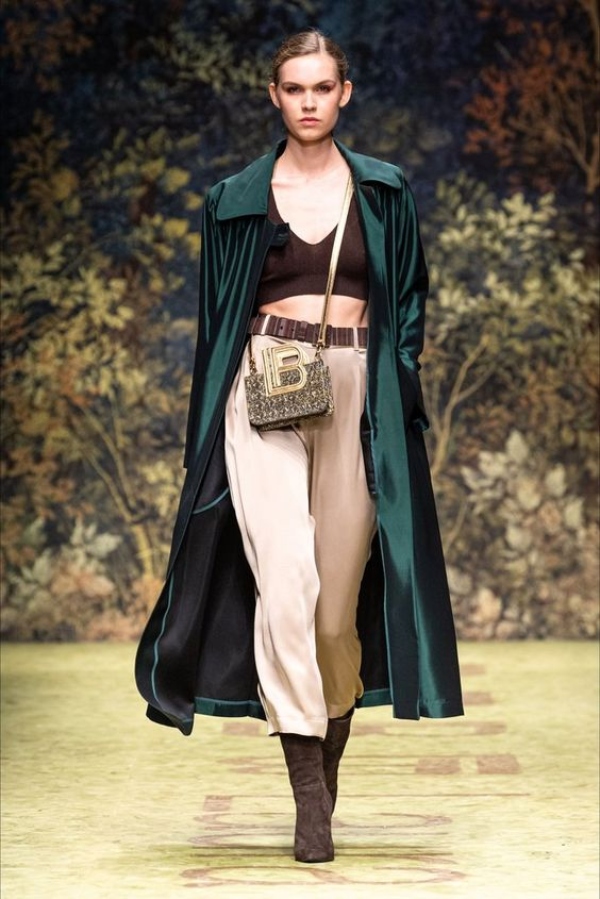 The bra top is a great way to utilize your casual bras that you probably purchased a few of this year. An outfit like this, where you have a high waisted bottom, can flatter any body shape. Having the smallest part of your torso – your waist – peeking out as well is a great way to highlight your natural curves. 

Outfit 2: Layering Queen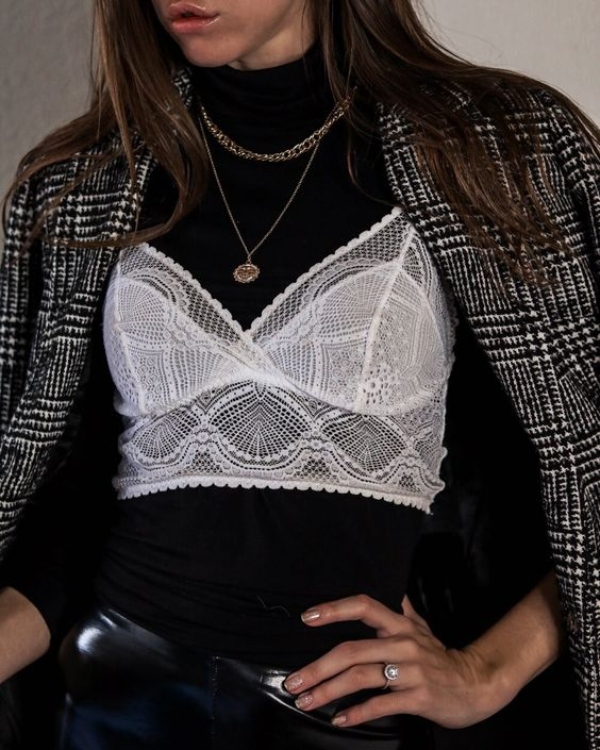 Using pieces that already exist in your wardrobe and finding creative ways to layer them is a brilliant way to once again maximize your closet. Layering a bra or bralette on top of a shirt, sweater, turtleneck, button up, or whatever else you can think of is one way to give into the lingerie as outerwear trend without showing so much skin, if that's your preference. 
We also love the contrast between the lacy, delicate white bralette and the structured and refined black turtleneck in this ensemble. Playing with color is also a fun way to embrace this look.

Outfit 3: Playing With Skirts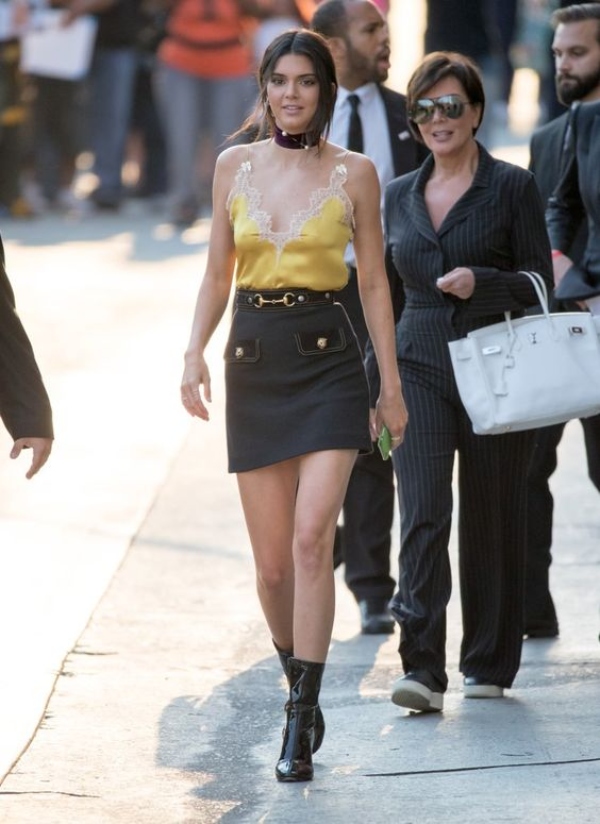 While this isn't a new look from Kendall Jenner, we do have to admit she can be a pretty fun source of inspiration when it comes to how to style lingerie. This outfit is nice because it utilizes something we can see coming back in style big time for 2021: the skirt. 
Whether it be a cool denim skirt like Jenner has, a flowy and feminine frock, or even a pencil skirt, we think pairing any style of skirt with a sexy bralette, chemise, camisole, or bra top is a simple yet sexy outfit, and we want to try it. 
How are you planning on playing with your style in 2021? Let us know in the comments below! 
If you need a little help getting inspired in the new year, follow us on our socials for all sorts of inspiration: 

Until next time, 
Alicia