Wedding season is approaching, meaning it's time to start considering what to wear underneath your dress or on your honeymoon. 
When choosing wedding lingerie, options used to be limited to anything white. While white lingerie still offers a classical elegance to any wedding festivities, you can really explore outside of one color to ensure your wedding lingerie matches your style and personality. 
With how extravagant and unique wedding dresses have become, choosing lingerie that you can wear underneath your dress can be tricky as well. Lingerie designers keep this in mind when designing lingerie, so you have many versatile options. 
Let's explore just some of the options we have to make your wedding day, wedding night, or honeymoon a little extra special!

Bras 
While some wedding dresses will allow you to go braless, others may feel more comfortable with a bra on but aren't necessarily designed to go with any old bra. Convertible bras that have straps that can be rearranged are ideal for many types of wedding dresses. You can have the support of a bra without the risk of having your bra show. 
Strapless bras and bustier bras without straps can also work well for a variety of dress styles. Thankfully, strapless bras have improved dramatically in design so that they can support a variety of breast sizes, and will actually stay in place. 

Chemises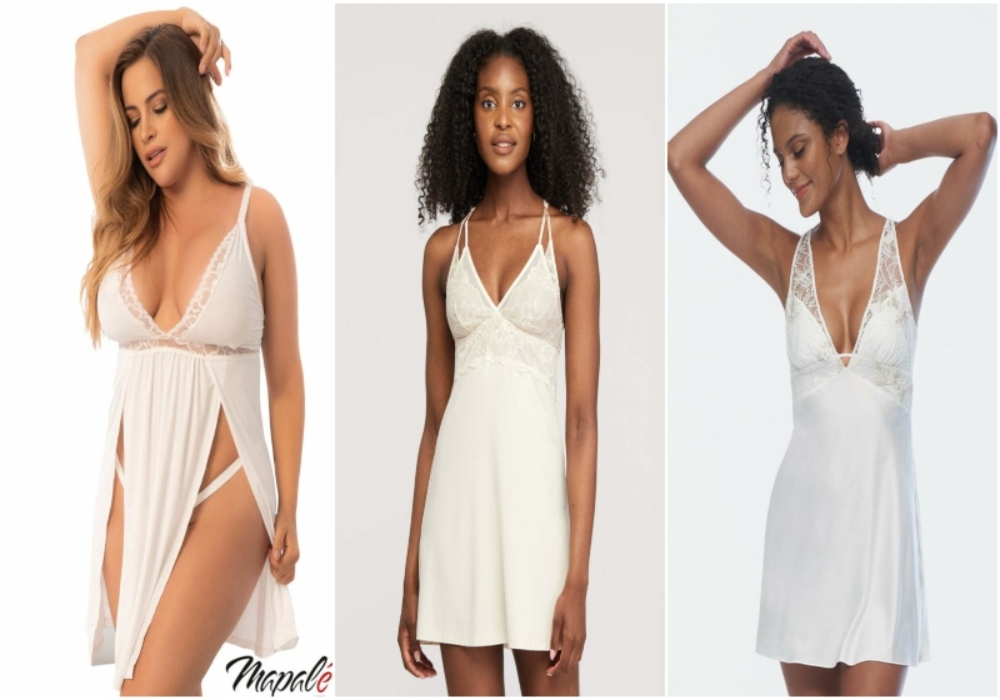 The chemise is one of those classic lingerie styles perfect for a romantic occasion such as the wedding night or a honeymoon. They don't require a bunch of complicated straps or several pieces to create a sensual outfit that shows off your seductive side. 
Chemises come in so many style variations that it's so easy to find one that flatters your body, makes you feel confident and sexy, and complements who you are. 

Bodysuits 
A bodysuit is a more modern piece of lingerie that can star in your romantic honeymoon adventures. There are also bodysuits built in more basic designs that may actually work as supporting lingerie underneath your wedding dress. 
Bodysuits can also be found in a style that suits your taste. Some are decorated with lace, cutouts, and revealing details, while others may be more modest to be worn as part of an outfit. 

Shapewear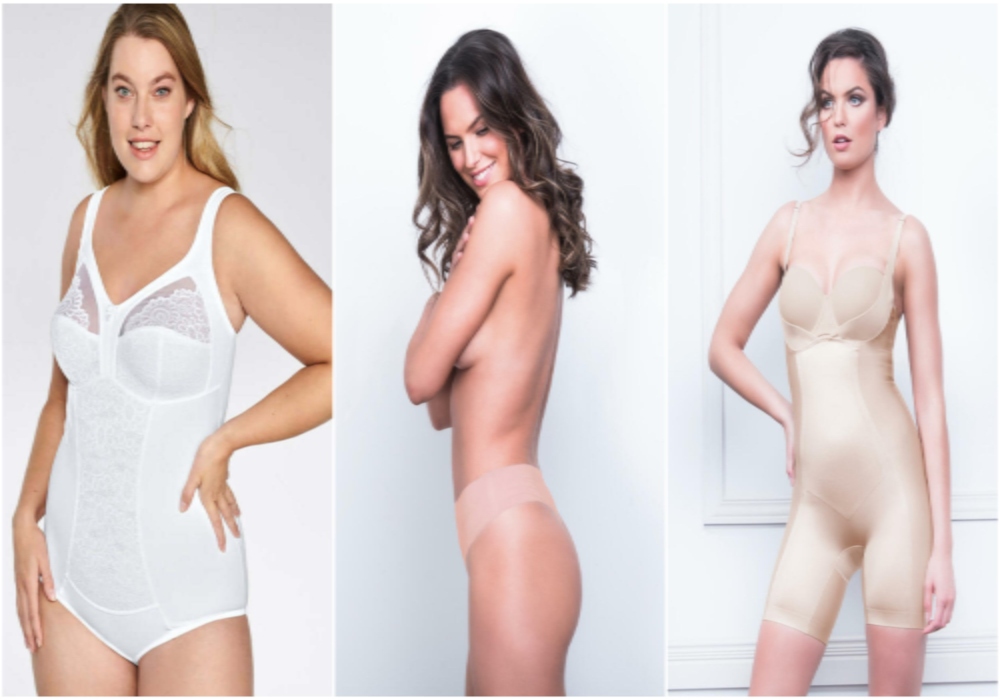 Shapewear has come a long way from what it once was, but is still capable of smoothing out your figure without distorting your natural, beautiful shape. Shapewear can help a bride feel more secure on her wedding day, especially if her dress is form fitting. 
Shapewear can come in many forms, from underwear, bras, bodysuits, shorts, and even dresses. 
What comes to mind when you think about what lingerie is perfect for a honeymoon?
Let us know in the comments below! 
Yours In Lingerie, 
Celine The Bra Doctor