We always make it a point to tell you that bras aren't inherently uncomfortable; all bras can be comfortable when you're wearing the right size and style. However, there's a difference between a comfortable bra and a lounge bra; lounge bras have less structure, less fuss, and are perfect when you want to just lay on the couch and catch up on your favorite shows.
Sometimes, letting your boobs hang around loosely isn't as comfortable as it might seem, especially if you're very blessed in that department. Lounge bras can also be more than a bra to hang out around the house in; they can be worn outside of the home when you're looking to dress down in style.
Take a look at some of the lounge bras we have, but be warned; you're about to fall in love.
Miel Nana Seamless Wire-free Convertible Straps Bra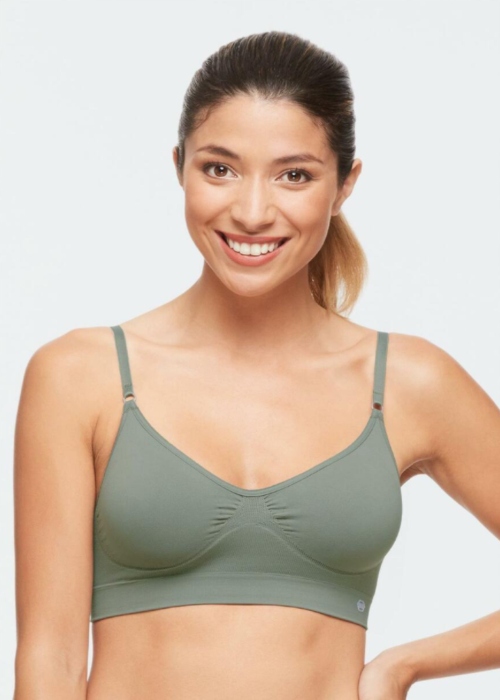 This seamless bra can do so much for you; not only can you lounge in style, but you can wear it on a hot day to stay dry, and even wear it during light workouts.
You can do this because of Miel's signature Guardin technology, which helps to keep moisture and bacteria from building up in your bra.
Elita Plus Cotton Wireless Cami Bra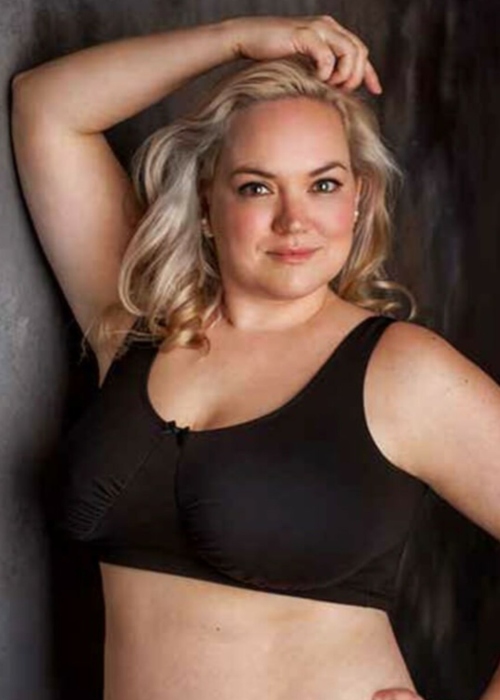 Here's a bra you can just slip on over your head and forget about.
The soft cotton allows for great breathability, and there aren't any wires or cups to make you feel too constricted when you're just hanging around.
Calvin Klein Modern Structure Lightly Lined Triangle Cotton Bralette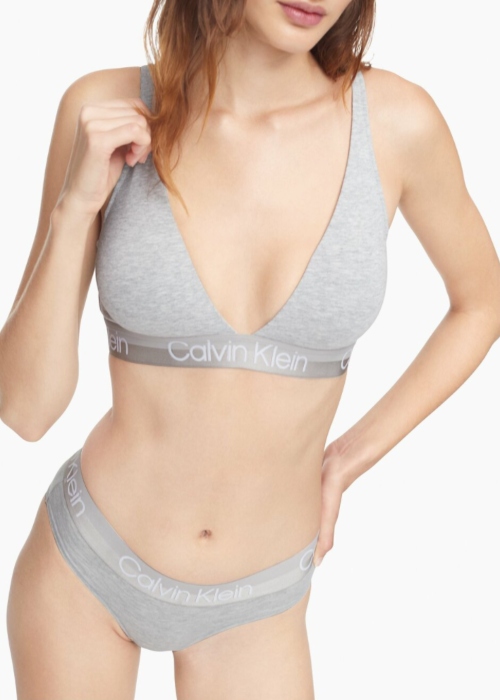 Instagram-worthy lounge wear, here we come.
This very cute and very comfortable bralette offers a very flattering fit while maintaining all day comfort. The signature Calvin logo on the band is a nice touch too.
Fleur't Modal Bralette With Lace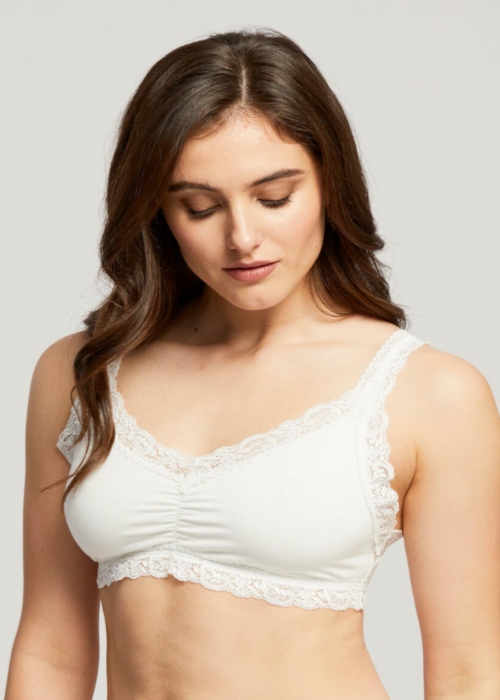 If you want your loungewear to look just a little bit dressier, here's the bralette you'll want.
While the bralette might look fancy with its lace detailing, rest assured it's still as much of a dream to wear as any other basic bralette.
Arianne Stacy Wireless Bralette with Lace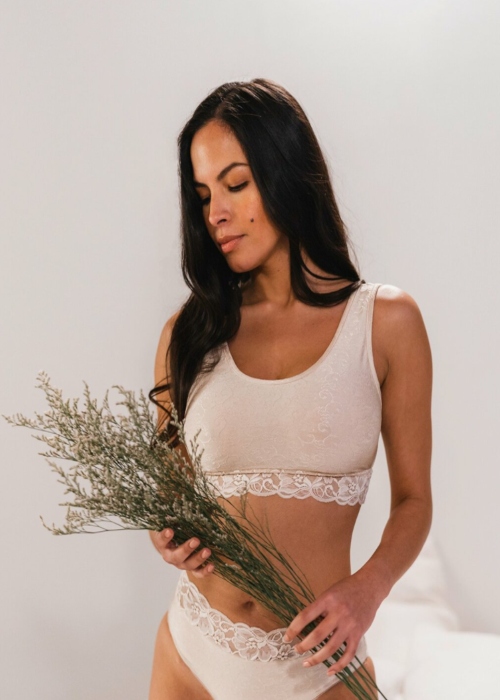 This pretty bralette also has a touch of lace, and is a great bra to have for lounging and casual days.
The bralette also has a very muted overlay design so you get an aesthetically pleasing lounge bra to make you feel beautiful and relaxed.
Naturana Soft Cotton Wireless Molded Sports & Leisure Bra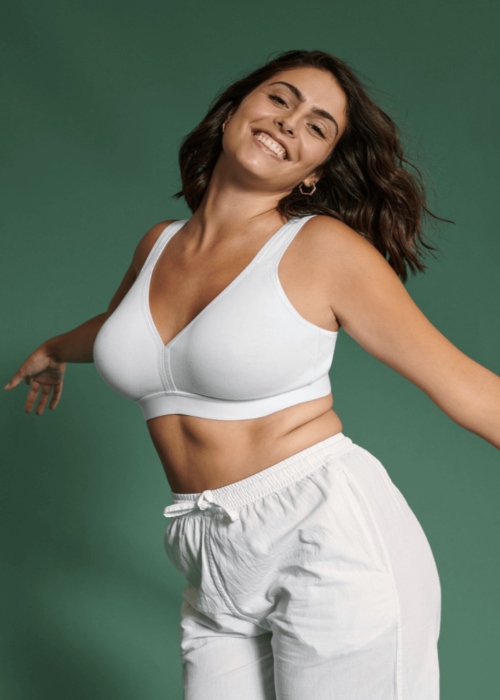 This soft cotton bra can be worn for play or for hanging out, offering a great deal of support without constriction.
You also get a nice amount of stretch, so you don't feel held back when working out or stretching out during your nap.
Calvin Klein Invisible Lightly Lined V-Neck Bralette With Removable Pads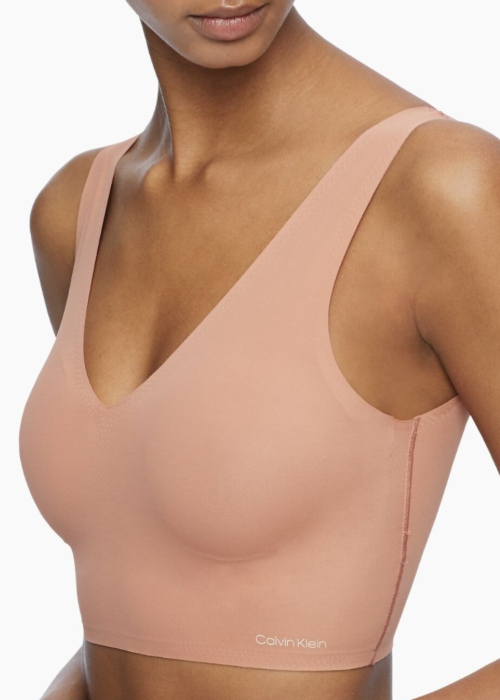 This is another lounge bra that plays into current lingerie trends without sacrificing the comfort you seek.
You can take the padding in or out depending on your day and your comfort level, and it also stays hidden underneath clothing.
What's the perfect way to spend a relaxing day off?
Let us know in the comments below!
Yours In Lingerie,
Celine The Bra Doctor