The leaves are changing colors, the weather is getting chillier, and our knits are getting broken out of storage. 
But with sweater weather comes a unique challenge; what bras do you wear with your knits and your sweatshirts? You know, to avoid that dreaded uniboob? Or to make sure your sweaters don't just hang over your boobs, ruining the sleekness of your Fall OOTD?
We have some tips for which styles of bras are great for sweater weather, that'll keep you warm and that won't ruin the look of your favorite sweater styles.

T-Shirt Bras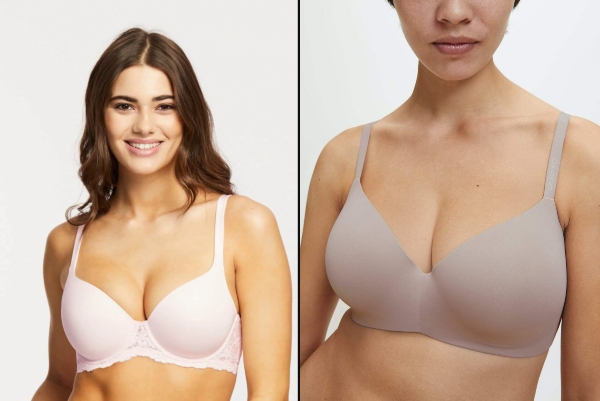 T-shirt bras are a safe bet for almost all styles of sweaters, because they're lightweight, they support your bust well, and they're seamless. They have just enough padding and structure that they'll help ensure your bust doesn't get lost in the thick fabric of your sweaters. 

Moulded Cup/Lightly Padded Bras

You definitely don't want to go super heavy on the padding of your bras with your knits, since adding extra bulk to the bust can cause your sweaters to sit weirdly on your body. Similarly, non-padded cups could make your or lacy bras might create an unflattering, slouchy look that doesn't flatter your body. 
Moulded cups or lightly padded cups are a happy medium because they're usually made of a lighter foam material that molds to the shape of your breasts, keeping them round and lifted.

Minimizer Bras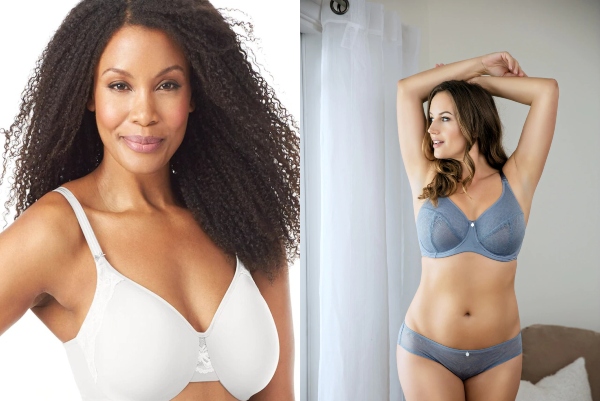 If you have a heavier bust, you might have a harder time shopping for knits since they can make your boobs look a lot bigger than they are. You might also find some baggier or thicker styles of sweaters don't quite sit right on your bust.
If this is something you don't like, try a minimizer bra. They help lock in your bust, keeping your bust separated, lifted up, which results in a slight reduction in how much your breasts might stand out.

Bralettes

For some of those knits that are meant to hang looser, hang off the shoulders, or are open at the back, a bralette is a popular style to show off for a cozy lingerie as outerwear look. 
You can also style your bralette with an opened cardigan and some high waisted pants for a modern Fall outfit. 
What's your favorite Fall activity? 
Let us know in the comments below!
Stay stylish with us this Fall by following us on Facebook, Twitter, Pinterest, and Instagram. 
Yours In Lingerie,
Celine The Bra Doctor