Loungewear is absolutely the Queen of the year. It's seen growth like almost no other category of apparel this year, all things considered.
How can you make the most of the loungewear you've accumulated over the past few months? Learn new ways to style it, of course! That's also the best way to add more versatility to your existing wardrobe, make smarter decisions when you're shopping so you consume less, and eliminate the need to buy a bunch of things you may not end up using enough to justify the purchase.
So without further ado, let's get stylish while also staying cozy!

Robes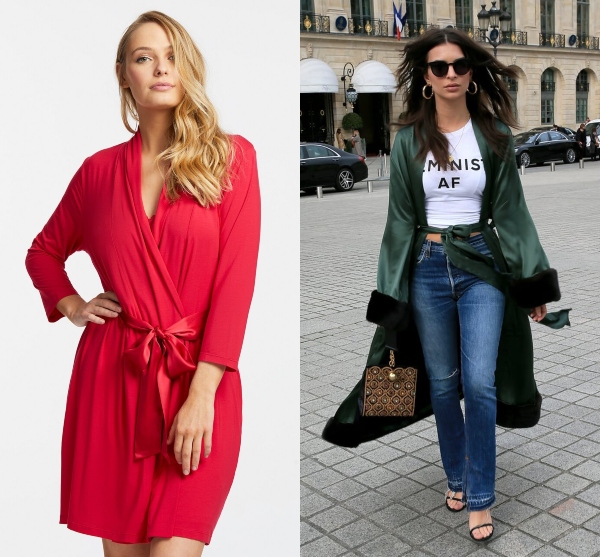 While you probably slip on your robe to dress down at night or cover up in the morning, you can also use it to dress up your typical jeans and tee uniform!
No matter what kind of denim or tee style you like to wear, you can instantly warm up the look while also adding something fun and dressy to the ensemble with your robe. What's more, any outfit you would typically wear a cardigan with, you can easily sub in your favorite robe.

Joggers/Casual Pants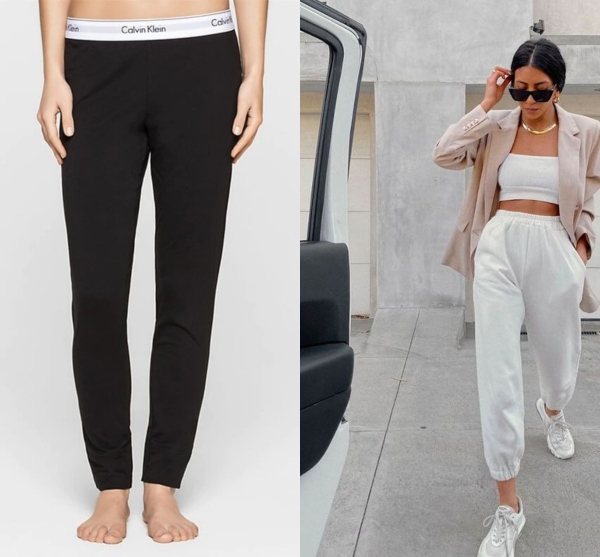 Joggers by far have become a go-to this year. While they used to be something you just wore at home or to the gym, they've taken on a life of their own now.
We love the refreshing take of pairing your casual joggers with a blazer. It's a cool juxtaposition between something that's typically super casual with something that's typically reserved for workwear. Paired with sneakers and any kind of top, from a crop to a bralette to a sweatshirt or even a button up, it's a really modern outfit option.

Slips and Chemises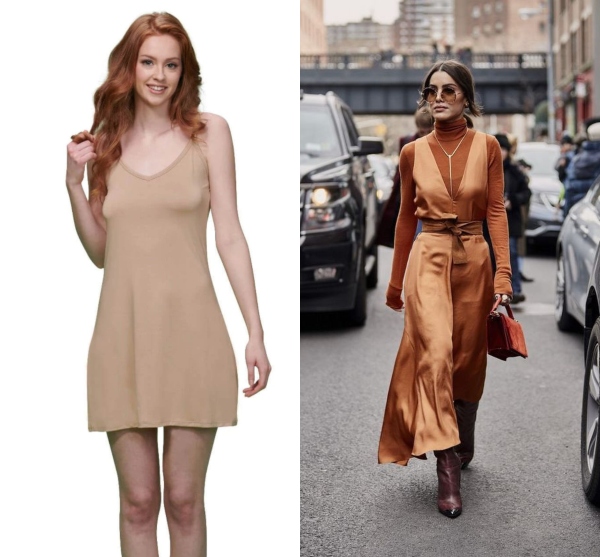 Slips have been worn as dresses for quite some time now, but we like this outfit idea to help bring your slips into Fall.
Layer your slip or chemise over a sweater to not only stay warm in the colder months, but to create an interesting and inspired outfit. You can style it with boots like in this photo, or with your favorite sneakers or flats. You can really have a lot of fun with this combination.

Pajama Sets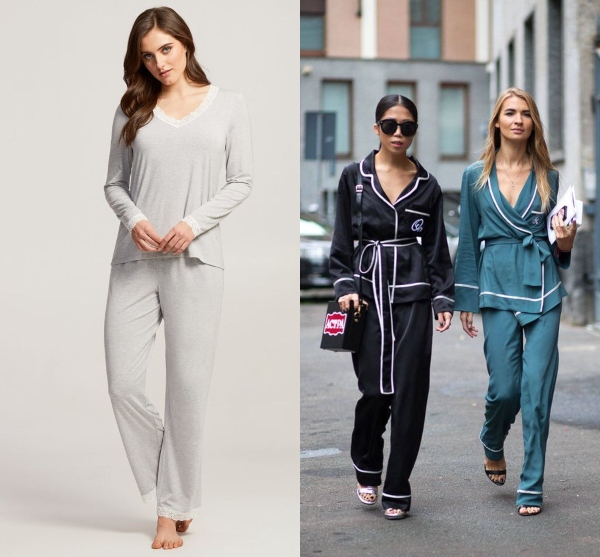 How fun would it be to just throw on some heels and stroll down the street in your pajama set?!
This is a super cute look, but you can also break up your pajama set and wear each piece separately to make the absolute most of the ensemble. Whether it's a dressed up silky set or a casual cotton set, you can get so much out of the separate pieces to create numerous outfits. Tuck a tee or a sweater into your pajama pants with some cool sneakers or combat boots, or layer your pajama top over a collared button up and some leggings or skinny jeans for a cozy casual outfit.
Are you going to try any of these outfit ideas for the Fall? Let us know in the comments below!
For more outfit inspiration, you should follow us on Facebook, Twitter, Pinterest, and Instagram.
Until next time,
Alicia