So many of us have said goodbye to the bombshell look in favor of a more relaxed, natural comfort level when it comes to bras. Part of that can be attributed to the athleisure movement, the body positive movement, and the fact that this year most of us have spent most of our time at home.
Thus, the soft cup bra or "natural" bra has seen a rise in popularity as well as more relaxed bra styles that allow for freedom of movement, less fuss, but no lack of support. There is typically no padding in these bras, or the padding is very, very light, creating a more natural fit.
If you haven't built up a solid soft cup bra collection as of yet, we have a few suggestions for you to embrace this new highly covetable and comfortable bra style.
Murcia Wireless Push Up Double Molded Soft Bra By Naturana Blue Label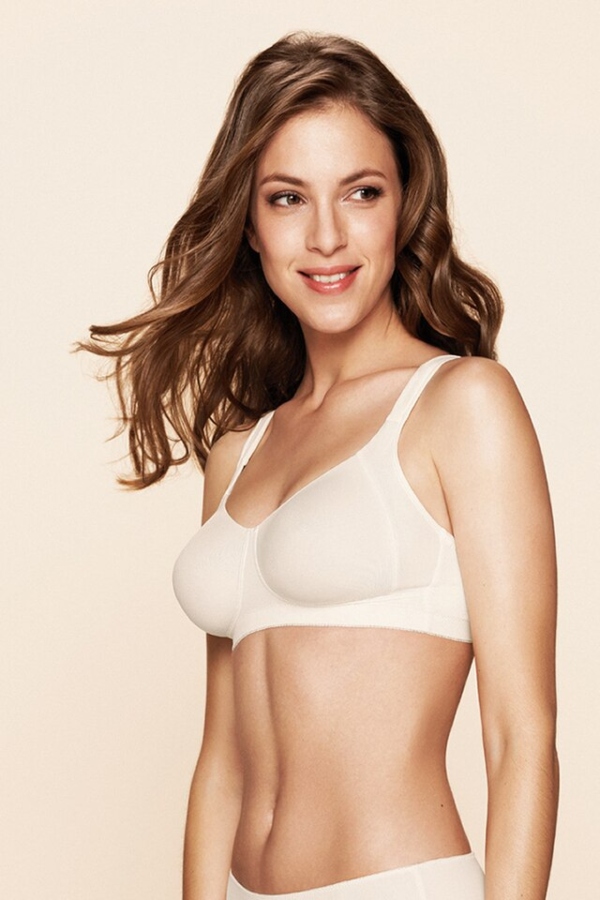 The first thing we think of when we look at this bra is that it looks expensive and luxurious, but it's actually affordable.
It also features super soft cups that feel like gentle pillows for your breasts to rest on, but the thicker straps and band help ensure that you still get ample support.
Wireless Moulded Soft Bra By Naturana
There's a cool athleisure vibe to this bra, with styling that mimics a sports bra.
From the modern mesh detailing to the simple yet flattering cut, this everyday bra is surely one you're going to pull out of your drawer often for how comfortable and versatile it is.
Montelle Wireless Semi Sheer Microfiber Bra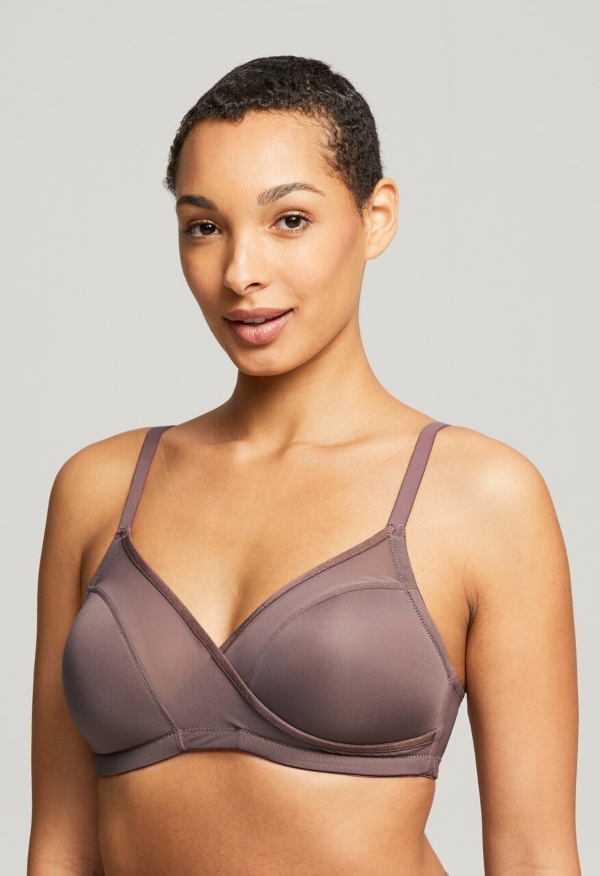 Microfiber is popular for its soft, stretchy, and flexible nature, which is perfect for those lax days.
The crossover style also flatters the bust and subtly enhances your cleavage. There is super light padding in this bra, but not so much that we wouldn't consider it soft.
Blush Wireless Safari Print Bralette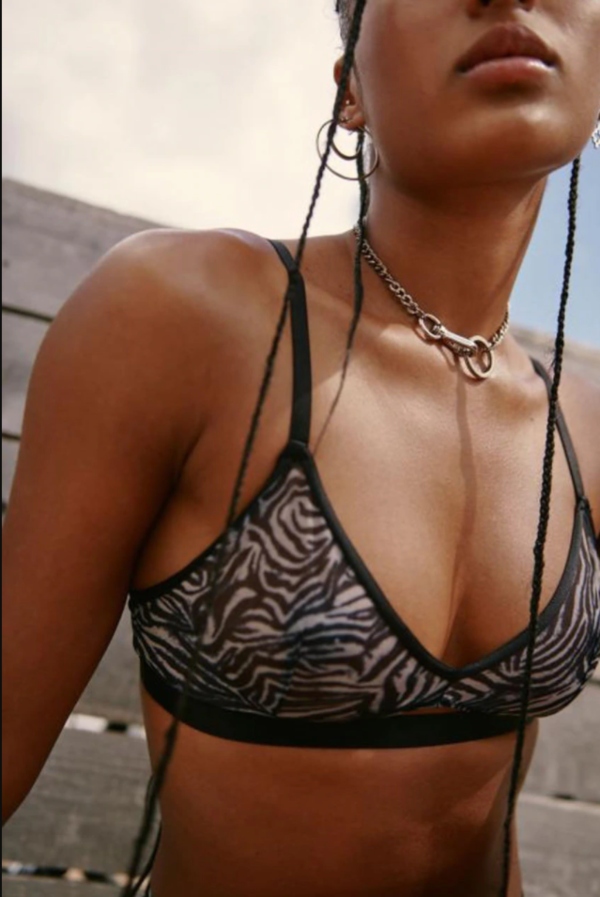 A bralette definitely embraces the natural shape of your bust. They tend not to have a ton of structure, but a well designed bralette will still support you.
Such is the case with this safari print bralette, featuring a fun zebra pattern that'll add some trendy flair to your style in more ways than one.
Calvin Klein Modern Cotton Racerback Wirefree Plus Bralette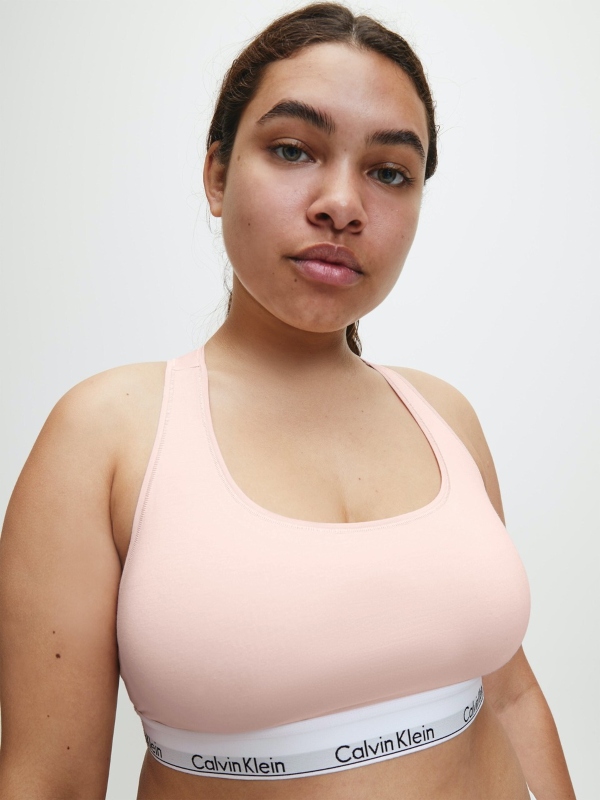 We all know and love this famous bralette.
Recently we've received some new colors and an extended size range in this iconic style, so we just had to showcase it. It's comfortable, it's easy to wear and style, and it's simple. What's not to love?
Olga Easy Does It Wirefree Seamless Knit Contour Bra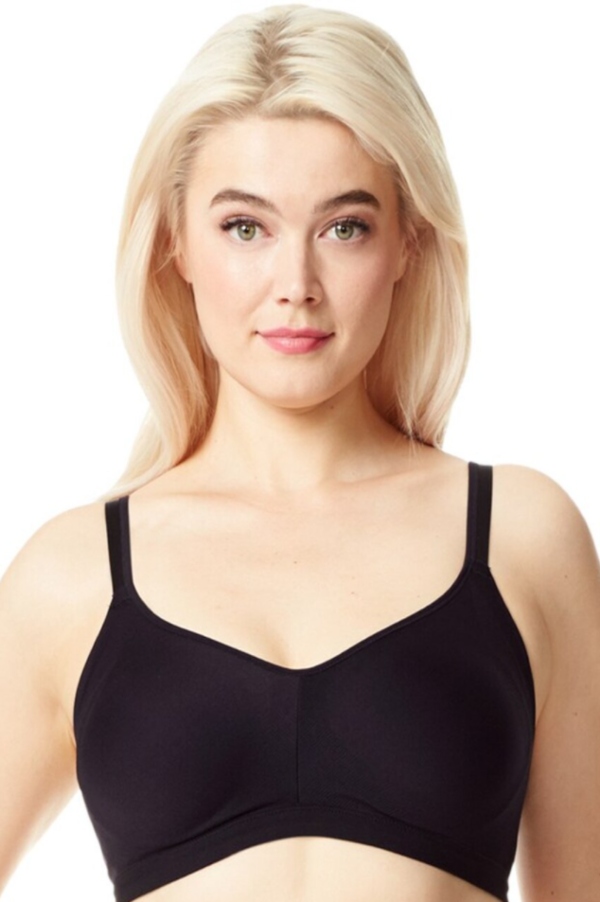 Sometimes the simplest of designs can create a big impact in your wardrobe, since they can be worn with virtually anything.
This bra is seamless for under clothing, has enough support and structure to be super flattering, and offers enough coverage that you can even show it off as part of your outfit.
What has been your go-to outfit of choice while spending more time at home?
Let us know in the comments below!
Never miss a good lingerie recommendation by following us on Facebook, Twitter, Pinterest, and Instagram.
Yours In Lingerie,
Celine The Bra Doctor