Is it worth putting on a bra today? Do I pull out the sexy panties or the comfortable panties today? These are questions we've been asking a lot lately, and we're sure you have been too. With many of us working from home or staying home a lot more than usual, lingerie hasn't necessarily been on the forefront of our minds. 
With loungewear, sleepwear, and activewear becoming lasting trends this year, we've noticed that there's been a shift in lingerie as well. More of us are opting for comfort first. That's not to say having the frilly and pretty things isn't still fun. But for day to day activity (or lack thereof), comfort pieces that focus on quality, fit, and ease of flow are winning over the rest. 
Now, let's take a look at some of the styles on the forefront of this comfort first trend.

Bras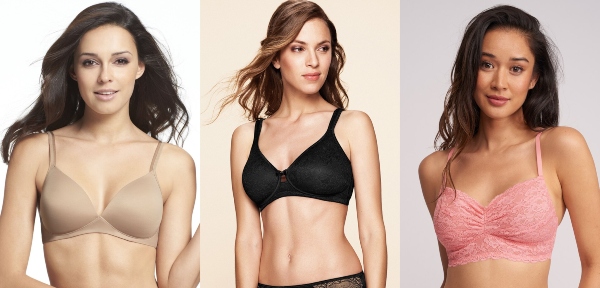 Bras are not being utilized like they usually are, since a lot of people tend to wear them for modesty, or to make their outfit fit a certain way. Pair that with the popularity that bralettes and wireless bras have seen for the past couple of years, and you have a whole new attitude towards bras.
Bralettes and wireless bras are light and breathable with a thinner layer of fabric to cover the breasts. Depending on the design, you get a more natural fit, or sometimes, a subtle lift that just helps you feel a bit more supported throughout the day. Sometimes the subtle pickup of a bra can make you feel a bit more put together, even in your loungewear.

Panties
There's no doubt a fun panty can make us smile and brighten up our day. If you're sitting around or doing light exercise all day, or anything in between that's a bit more lax, you're probably just wanting simple comfort. Styles like hipsters, briefs, and boyshorts are easy to wear, are universally flattering, and just simply feel awesome. 
Lighter and natural fabrics like cotton, modal, and bamboo are becoming favorites since they work for both lounging in and working out in. More coverage is also becoming more preferable, as are seamless options that don't dig in or cause panty lines.
Basics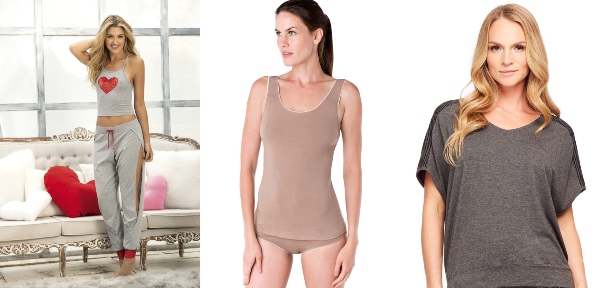 There's no need to get dressed up to do nothing every day, although we can't discount that sometimes, it does feel nice to pull out your nice clothing for a Zoom meeting or even your limited grocery shopping. 
However, old, torn up, dirty, and low quality basics like tanks, pajamas, and loungewear just don't make you feel very great. When you're indoors a lot, not feeling good about what you're wearing, even if no one can see it, can be a contributing factor to that quarantine mental slump we've all felt. 
Therefore, demand for high quality, cute, and cozy loungewear, tanks and camis, and pieces that go from PJS to outdoors is absolutely soaring right now.

Lounge Pants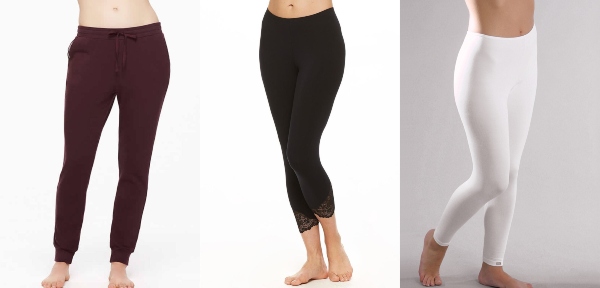 Athleisure and lingerie as outerwear have definitely helped activewear, loungewear, and pajamas transition from being indoors-only to outdoor wear as well. People are spending money on quality loungewear, especially lounge pants and leggings, because you can get much more use out of these things than you used to be able to. 
From soft leggings with little fun details, to straight legged joggers in fun colors, and everything in between, the lounge pant is reigning supreme this year. We don't think that'll change anytime soon, and we don't want it to. 
Has quarantine or working from home changed your lingerie wearing habits?
Share with us in the comments below!
Stay with us as trends change on Facebook, Twitter, Pinterest, and Instagram.
Yours In Lingerie,
Celine, The Bra Doctor