Can you believe that 2021 is going to be here in just a few short weeks?
As the new year approaches, we're seeing new trends emerge, and have a ton of inspiration to draw from when it comes to refreshing our wardrobe. Bodysuits have been trending for a long time, but it looks like in 2021, bodysuits are going to remain one of the must-have pieces for your wardrobe.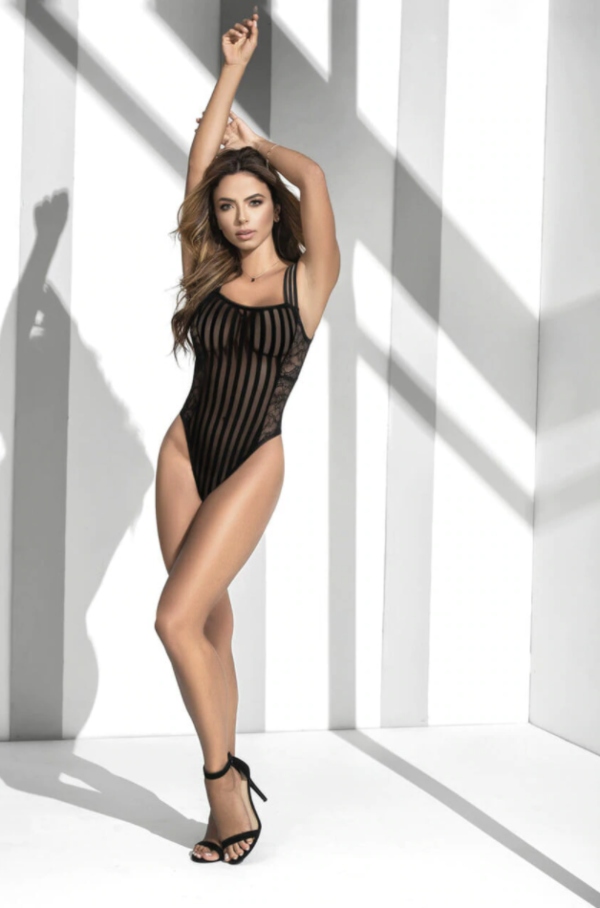 A bodysuit used to be thought of as just a piece of lingerie that was sexy to wear for the bedroom. Otherwise, bodysuits were mainly worn as part of costumes for dancing, skating, and other types of performance. However, over the last couple of years, bodysuits have become an essential for any fashion lover's wardrobe, and there is a bodysuit for everyone. No matter what your personal style is, what your aesthetic is, or if you're a casual person or dressy person, there is a bodysuit for you.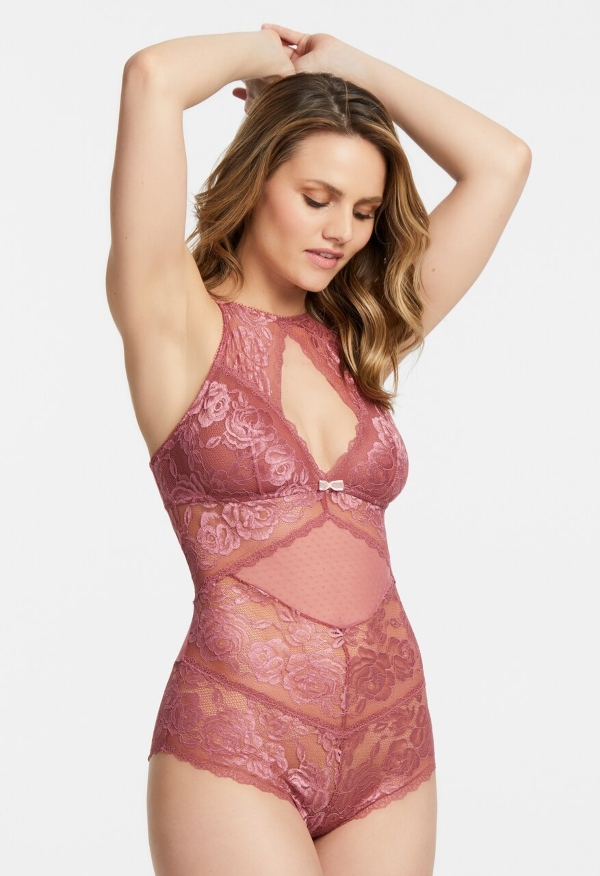 You might be a seasoned bodysuit wearer, or might just want to start dipping your toes into this trend. Regardless, here are some fun and refreshing ways to style your bodysuit for 2021.

Basic Uniform: A Bodysuit With Jeans And A Cardigan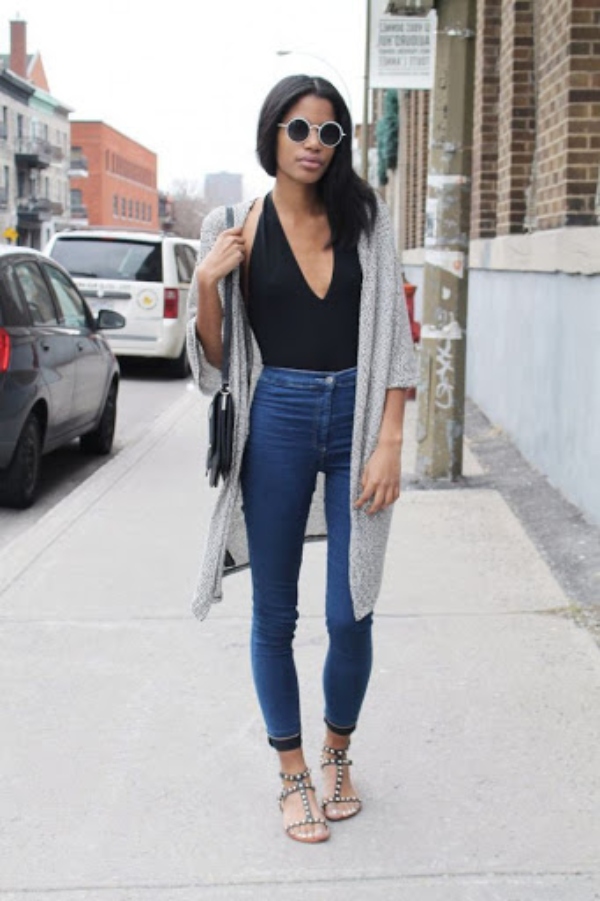 This is not a new look, but a modern classic, and there's nothing wrong with sticking to a classic uniform-style look. A bodysuit paired with jeans and a cardigan can be interpreted in so many different ways. Most of us have jeans and cardigans to choose from in our wardrobe, so it's an easy look to achieve for almost any season and for most occasions.
This look can work for a casual workplace, for a day of running errands, for a date, for a cute Instagram snap, and so much more.

Athleisure: A Bodysuit With Joggers
Many of us have expanded our loungewear and athleisure collections this year, whether we've been working at home or just staying at home much more. Don't pack those sweatpants, joggers, and athletic pants away next year – pair them with your bodysuits!
The juxtaposition between a dressier bodysuit and some athletic pants or joggers is a refreshing one for 2021. It's a tame way to get a little bit edgy with your wardrobe choices, as dressy and sporty don't often get mixed together. If you're a casual person though, a basic bodysuit and your favorite joggers and sneakers is just as cute.

Fashionista: A Bodysuit With Loose Trousers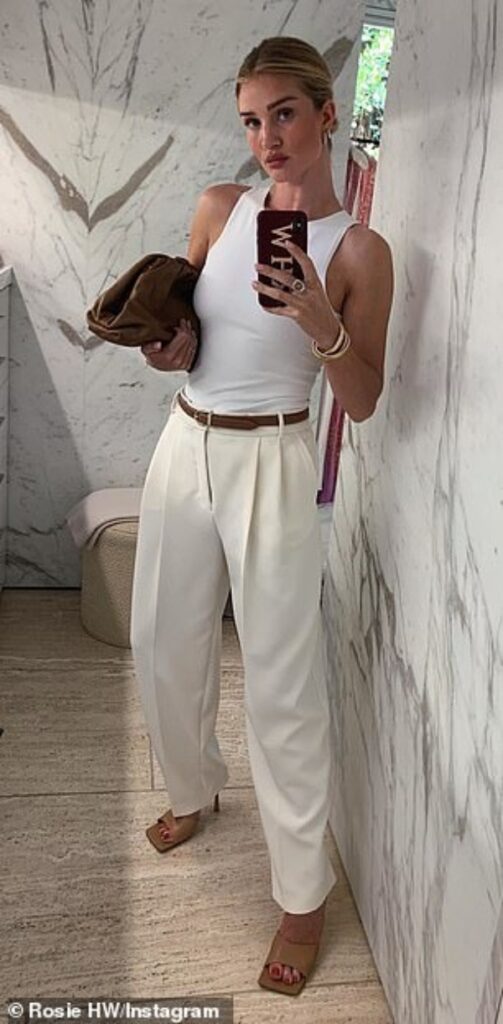 As you've probably noticed, bodysuits can be worn with pretty much everything. A really cool look that's easy to put together, but will also make you look like you've put a lot of effort into your outfit choice, is a bodysuit with some loose, dressy trousers.
The menswear inspired pleated high waisted trousers paired with a bodysuit in this look from Rosie Huntington-Whiteley is sophisticated, chic, and easy to make work for the workplace to a night out. You can also pair your work slacks or suit pants with a bodysuit to make them a little bit more versatile for when you're off work.
What is your favorite way to style a bodysuit?
Let us know in the comments below!
Don't miss out on any new emerging trends for 2021 by following us on social media:
Until next time, 
Alicia

Feature: Mapale Striped Sheer Bodysuit With Lace Inserts; Naturana Bodysuit Shaper with Satin Inserts