If you read our latest fashion trend report, you would have seen that lingerie as outerwear is still going strong. 
It's a playful trend that's versatile and can work for anyone who wants to have a little fun with their outfits. 
Have you been wanting to try this trend? We're here to give you a dose of style inspiration with 5 lingerie pieces to work into your wardrobe and some ideas for how you can use what you probably have in your wardrobe to make it work. 
Elita Reversible Full Slip with Lace Trim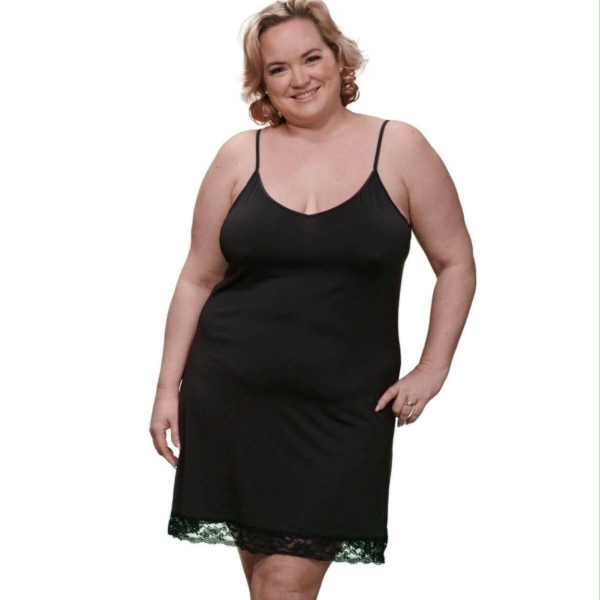 If you don't have a couple of slips in your wardrobe already, you should get on that!
Slips are amazing to have around because you can do so much with them. They can function as simple nightgowns, they can add an extra layer under something sheer, and they can be worn as dresses or tunics. Pair your slip with a cool jacket, some boots, and maybe some socks or fun stockings for an easy, stylish, everyday look. You can also layer a cardigan or a cape sweater and a belt over your slip, or an oversized blazer for Fall. 
Slips work for all seasons as well; it's all about what you pair them with. 
Blush Wirefree Lace Reverie Bralette with 1/4 Wire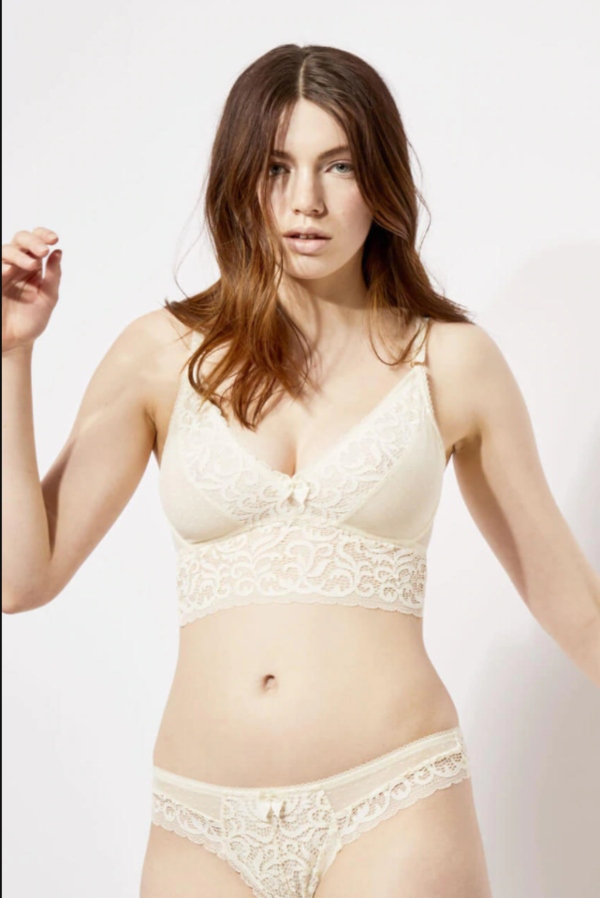 Bralettes are the preferred bra choice for a lot of us because they're comfortable, they're pretty, and they can be worn in so many ways. 
If you want to get really bold, you can wear your bralette as a top! This one is opaque enough that you can get away with it easily, and the quarter wire gives a cute, subtle lift. 
If showing some skin is not your thing, you can also layer your bralette over a t-shirt or a button up for a whimsical, street style inspired outfit. A pair of high waisted pants or a skirt can also help with coverage, especially with a longer bralette like this one. 
Montelle Grace Lace 2-Tone Bodysuit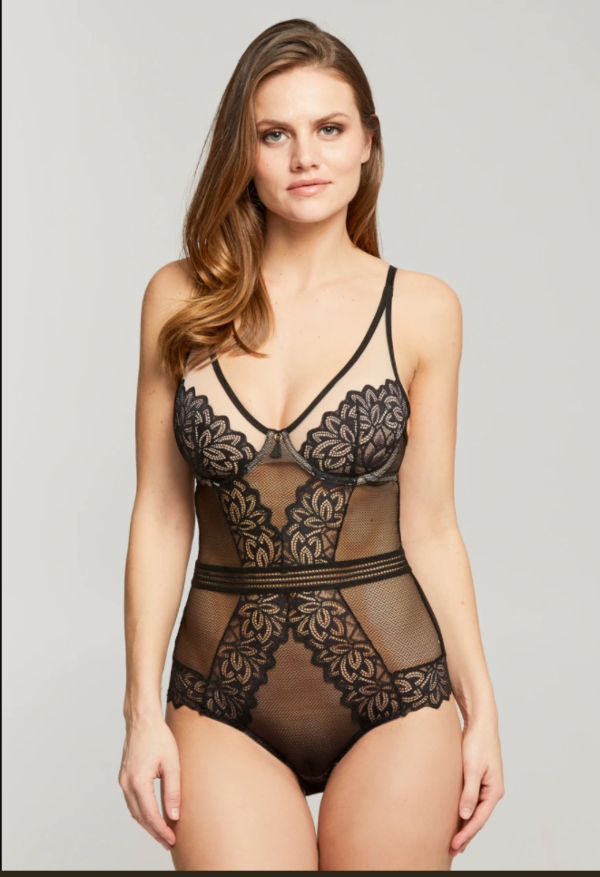 This Montelle bodysuit has a lot of beautiful, intricate detail that is just begging to be shown off. 
It has enough coverage in the bust for modesty, but also has some sheer mesh elements that makes it super sexy. You can tame this bodysuit down a little bit with a pair of jeans and a cozy, opened sweater, or can jazz it up with a faux leather jacket or fun blazer and high waisted trousers. 
Mapale Rainbow V Neckline Bodysuit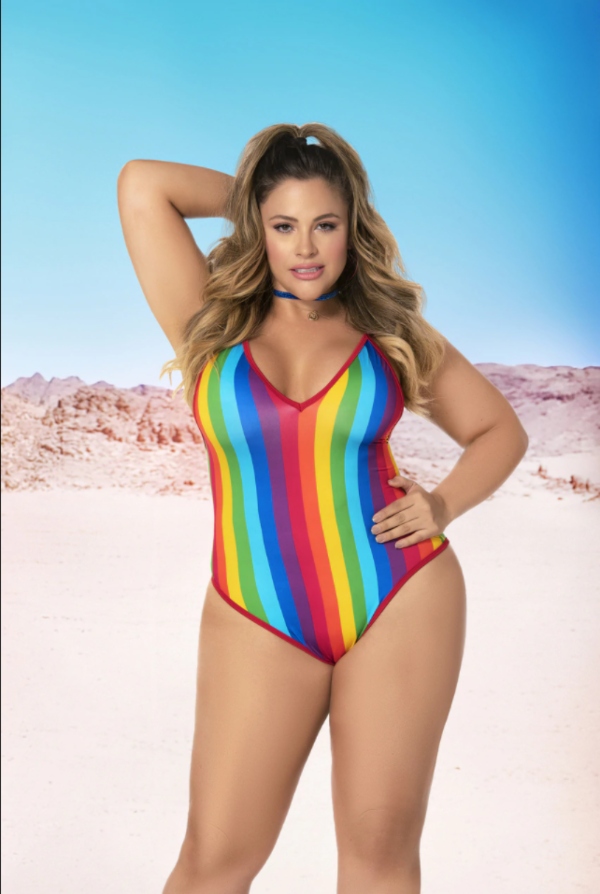 We just can't get over how vibrant and fun this bodysuit is!
If you love bright colors, or want to start playing with more color in your wardrobe, this is the perfect piece to indulge in. It can be brought into your daytime wardrobe with some denim and a cardigan, or layered over a white tee and some denim. For a nighttime look, how fun would this bodysuit be with a pair of faux leather pants or a skirt? 
Bodysuits are a sexy, romantic option in the bedroom, but you can really get the most out of them when incorporating them into your wardrobe. They are a must-have piece, from the simple cotton bodysuit to fun ones like this one!
Fleur't Iconic Long Robe with Silk Ties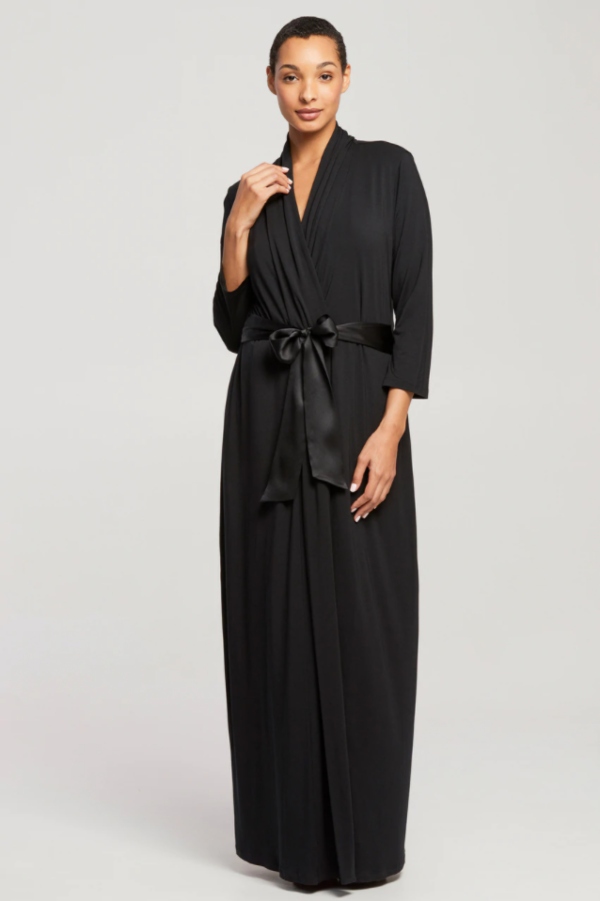 Last but not least, your robe doesn't have to be something you just wear around the house. Especially when you have one that is this gorgeous!
Think about an outfit you might wear a cardigan or a jacket with – and replace that with a robe! It's really that simple. An outfit made up of a simple tee and jeans or a cool pair of pants instantly feels more pulled together when you throw a robe on top. There's also a short version of this robe if you're not into the full length vibe. 
Are you going to try out any of these lingerie pieces or any of our outfit ideas?
Let us know in the comments below!
Get more outfit inspiration on our Facebook, Twitter, Pinterest, and Instagram. 
Until next time, 
Alicia