A longline bra is kind of like a bralette and a corset,  and as lingerie has become more of a fashion statement, longline bras are growing. 
A longline bra is a bra or bralette with many different design elements, but they all have fabric that extends past the underwire. Sometimes this extension features boning that helps shape the waist. Some longline bras just have a little extra fabric to add something different to the bra. 
A longline bra can be enjoyed by everyone, but it's worth noting that they can be especially beneficial for women with larger busts. The support of the bra is distributed more throughout the longline bra, especially when it has boning in it, so you're getting the best lift ever and optimal support. 
Have we convinced you yet? These longline bras definitely will!
Parfait Cora Unlined Lace Underwired Longline Bra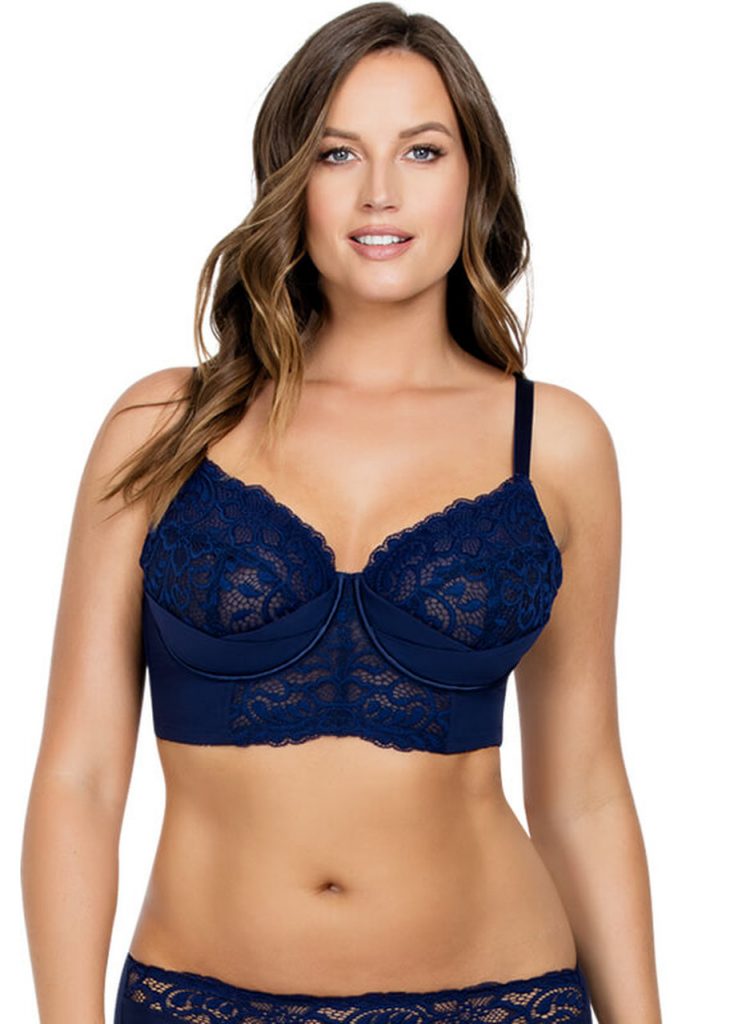 This longline bra has the prettiest details, and is an ideal choice for a bigger bust. 
The fabric below the bust doesn't have boning, but it fits so well around the waist that you're going to love your silhouette in this bra. 
Delirium Stretch Chiffon Non Padded Unlined Sheer Longline Bra by Blush Lingerie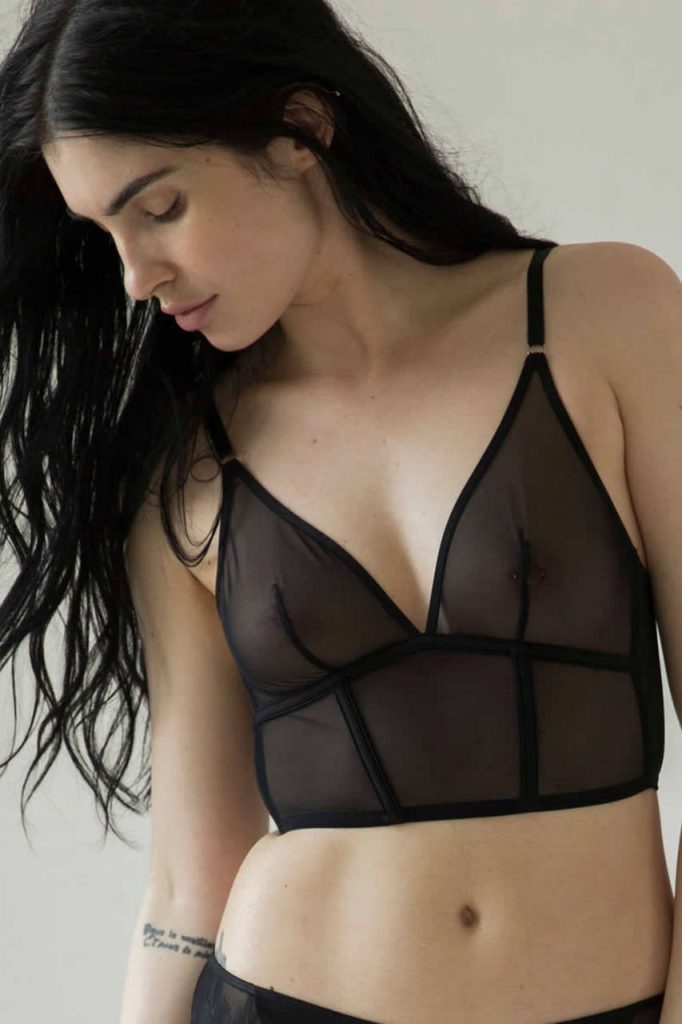 This very sultry longline bra is all about those fashion-forward details. 
It's fairly long, extending just past the ribs and has a back closure. 
Night Spell Montelle Longline Flirt Underwire Bra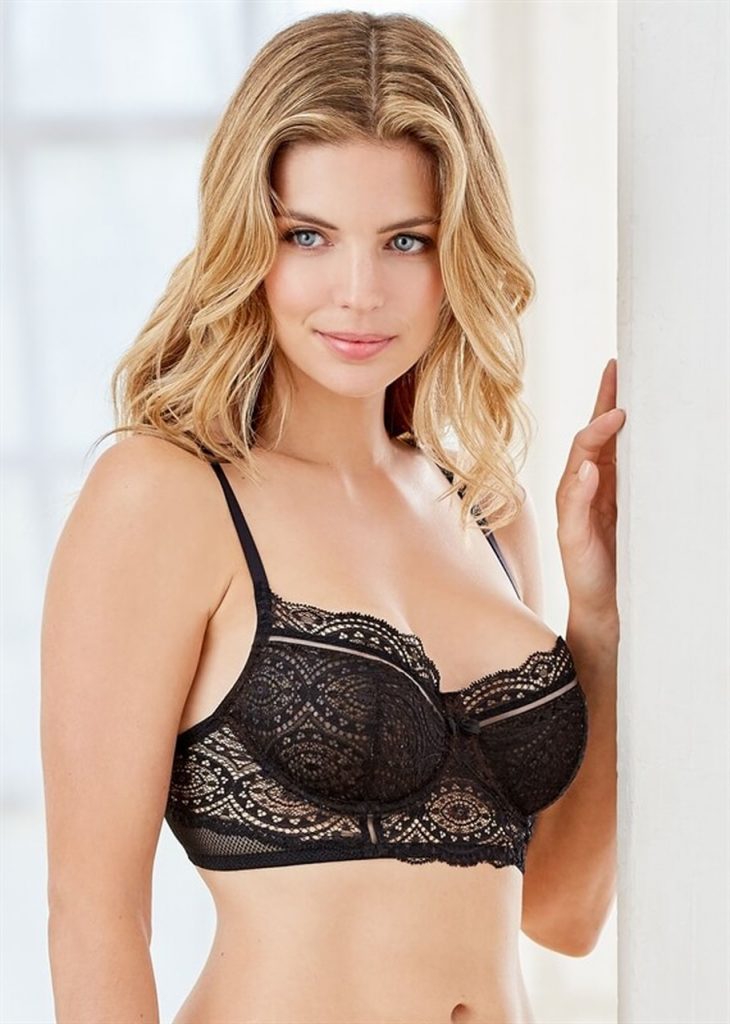 This bralette-looking longline bralette has just a little darling piece of fabric underneath the underwire.
The spiraling black lace with a touch of sheer elements is very eye-catching, whether you show it off or not. 
Sheer Desire Lace Longline Strapless Bustier With Removable Cookies by Blush Lingerie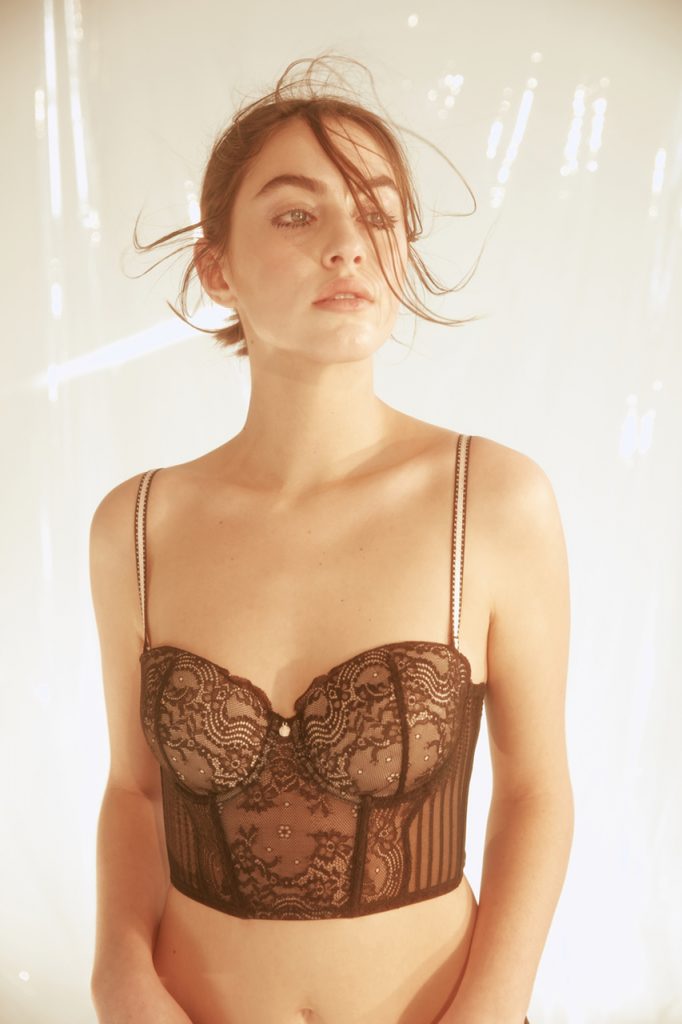 This longline bra is quite similar to the design of a bustier, but with more of those classic romantic touches. 
There's a lovely lace pattern, exaggerated cups that have removable pieces for an unpadded feel, and comfortable boning for that little bit of shaping. 
Parfait Sandrine Plunge Lace Underwire Longline Underwire Bra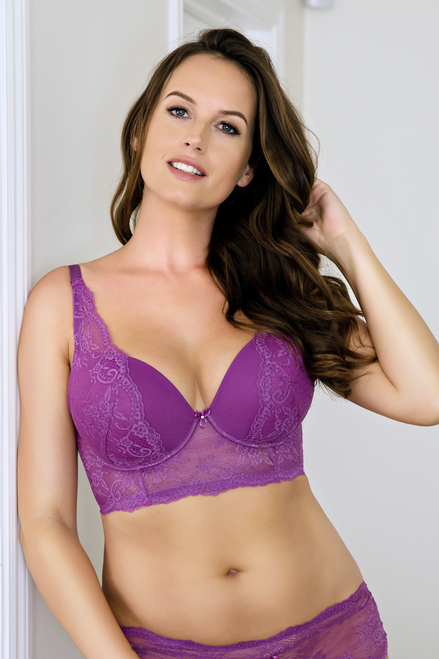 This longline bra has a mix of sexiness, practicality, and trendiness. 
The lace straps make the bra more dimensional, and the plunge is perfect for low cut tops. 
Have you tried a longline bra? What are you waiting for?!
Don't miss a new style of lingerie; follow us on Facebook, Twitter, and Pinterest for updates. 
Until next time, 
Alicia 
All Bra Doctor's Blog content is the sole property of Now That's Lingerie, We do not authorize any republishing of our content for any reason, with or without credit.