We are so thankful for the weather getting warmer so we don't have to hide our lingerie anymore!

You know we love a lingerie-as-outerwear moment. Thankfully, there's no shortage of lingerie in the latest fashion trends.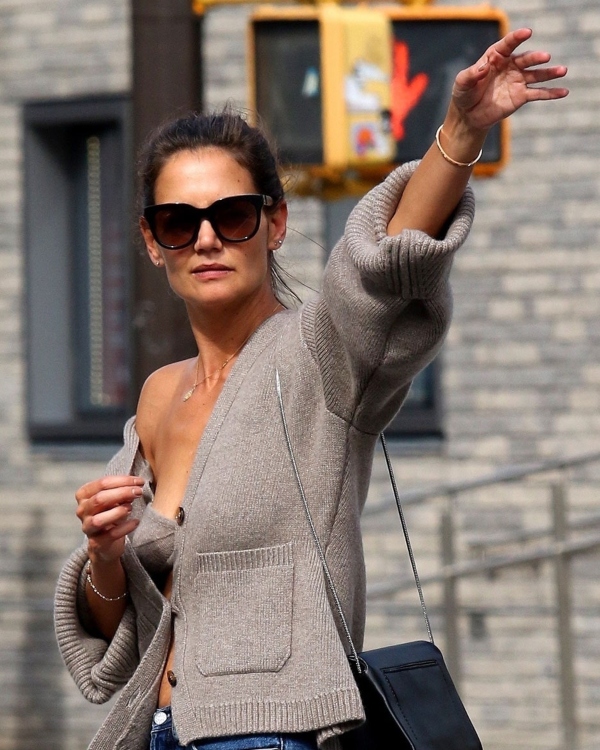 And thanks to Katie Holmes' iconic and viral outfit last year where she wore the cutest matching bralette and cardigan set, bralettes paired with cardigans – or blazers, which has been popular for a while – is one of the most prevalent lingerie-related fashion trends we're seeing lately.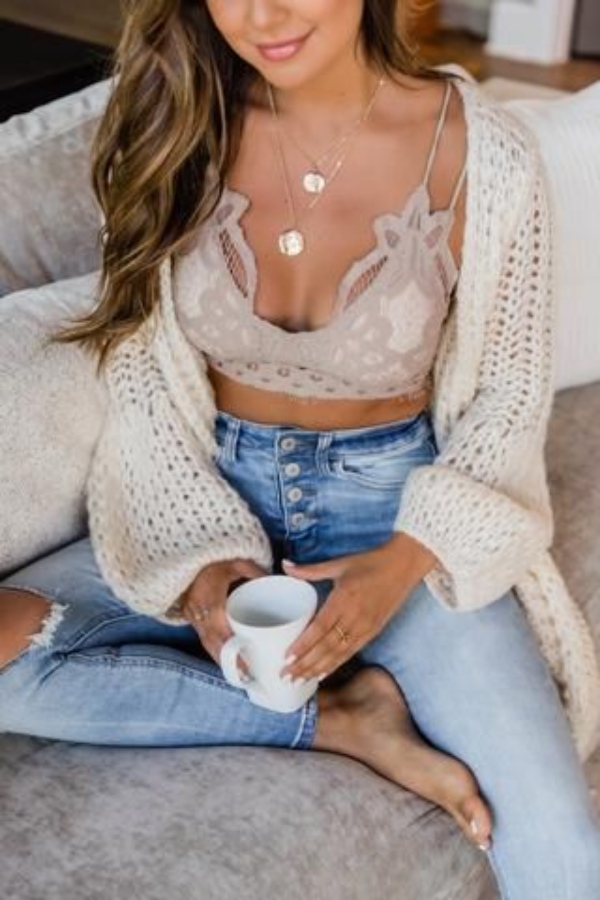 The cardigan is the perfect layering piece to add an element of warmth to an outfit. It can also be a great way to add some extra coverage to an outfit if you don't like showing a lot of skin, but still want to embrace this trend. You can wear the cardigan open or shut depending on the day or your comfort level. We love the idea of pairing a fancier bralette with a cardigan to dress up what could be a more casual outfit.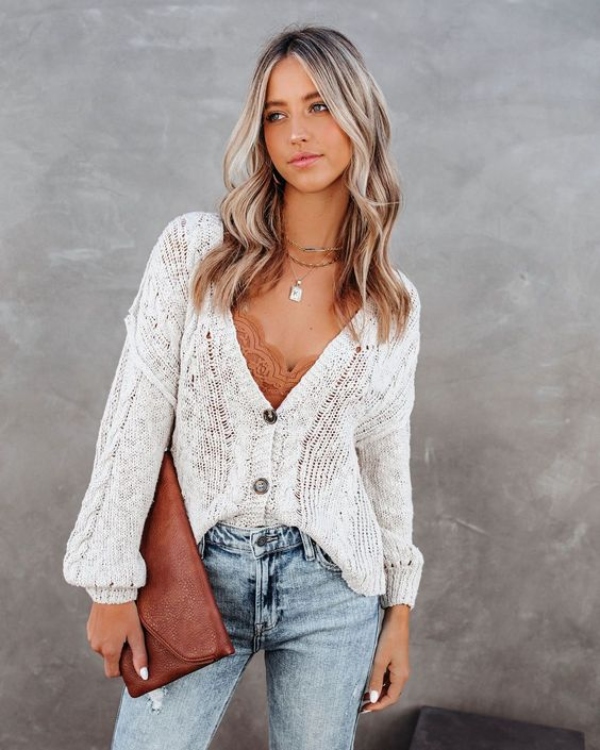 As mentioned before, blazers and bralettes have been a go-to for fashionistas for a while. It's a great juxtaposition to pair such an intimate item with a formal piece. While blazers are traditionally a more formal garment, you can create a really cool outfit with one by pairing it with more casual pieces. Who knew a blazer and sweatpants could look so cool together?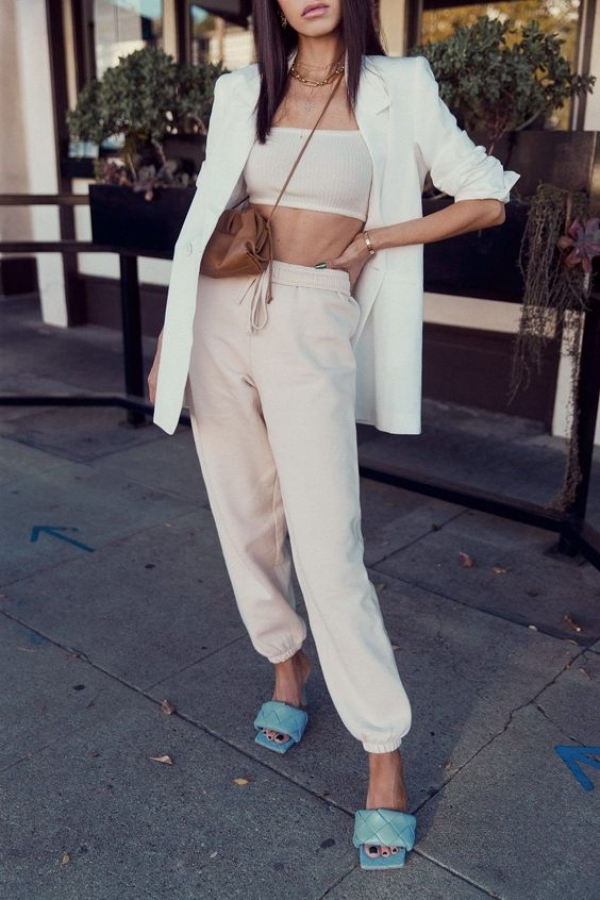 We're also noticing that when it comes to bralettes, the longline style is really holding the reigns right now. This is fantastic to incorporate into this trend because it offers more coverage than your average bralette. The more basic, athleisure-inspired bralette is also quite popular right now, considering that people are dressing more casually right now.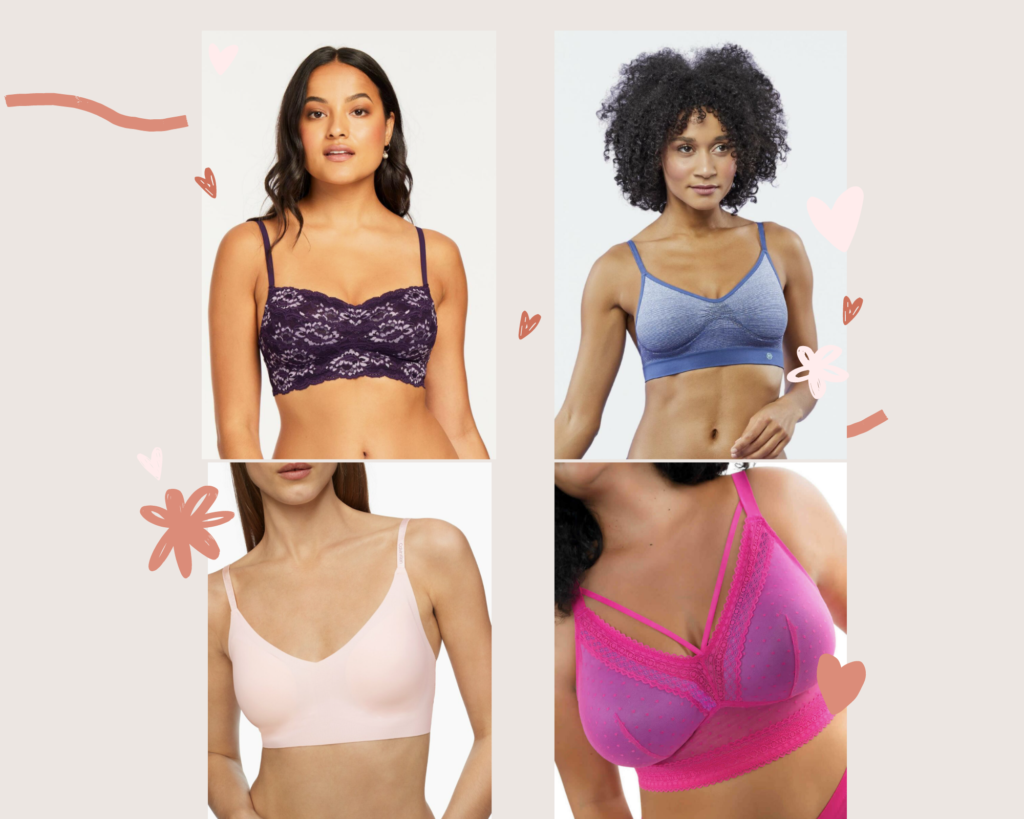 So what do you think – will you try either of these fashion trends?

Let us know in the comments below!

Up your fashion game with us by following the latest trends on our socials:
Until next time,

Alicia