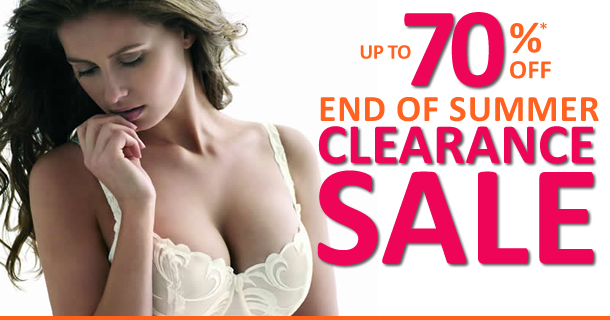 HUGE Lingerie Clearance Sale on Now That's Lingerie – up to 70% OFF!
|
Hello again, Beautiful Bra-caholics!
We're always trying to help you find the best shopping deals for lingerie, and we have some BIG news for you!
You'll find bras, panties, camisoles, nightgowns & more on sale from quality brand names like Change of Scandinavia, Arianne, Bra Doctor, Now That's Lingerie and others!
Quantities are limited so shop NOW and make sure to share the amazing savings with all your friends! Offer ends October 8, 2012 at 11:59 PM EST.