We've all dealt with it: we find a bra we love, it feels like it fits well, and then all of a sudden when we put our top on we see these bulges under our arms, or on our back. We instantly feel like it's our body's fault. It's not!
This most likely means your bra doesn't actually fit. Maybe your weight is fluctuating (which is normal) and you need a bra back extender temporarily. Maybe the style of bra doesn't work well for your body type. 
Regardless of the reason, if this is something that either makes you feel insecure or is something that bothers you, a smoothing bra is an easy solution. These bras are specifically designed to help smooth you out in the chest area to create a more authentic silhouette. 
What's even better about these bras is that while they smooth you out, they aren't constricting or tight. It's all in the design. You don't have to worry about feeling uncomfortable just to be smoothed out. 
Now we're sure you're itching to try out a smoothing bra, so take a look at some of our options below. 
Warner's No Side Effects Underwire Contour Seamless Bra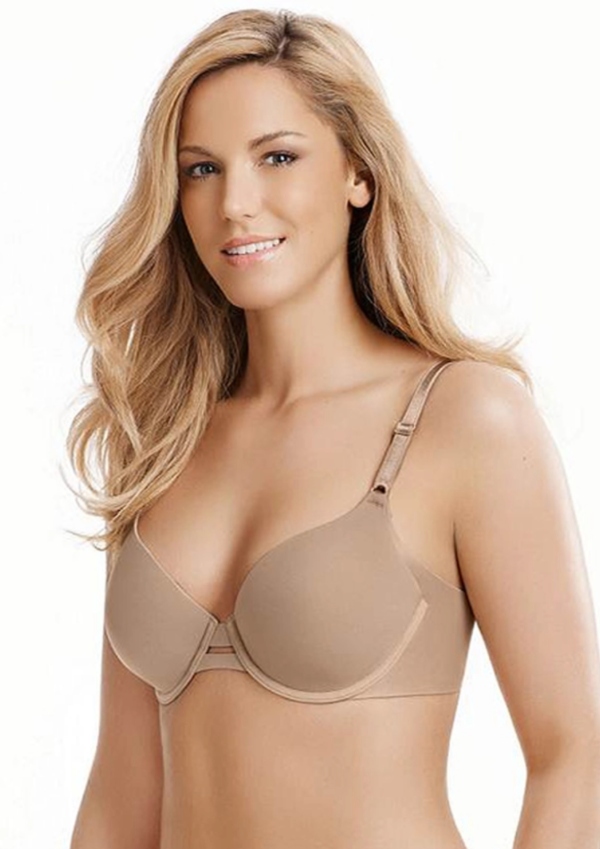 This classic bra is a lovely everyday option, not only for how well it'll blend into your wardrobe, but for how comfortable it feels. 
The smoothing capabilities fall under the armpits, so you can say goodbye to those underarm bulges. 
Montelle Pure Plus Smooth Front Closure Ultimate Back Smoothing Bra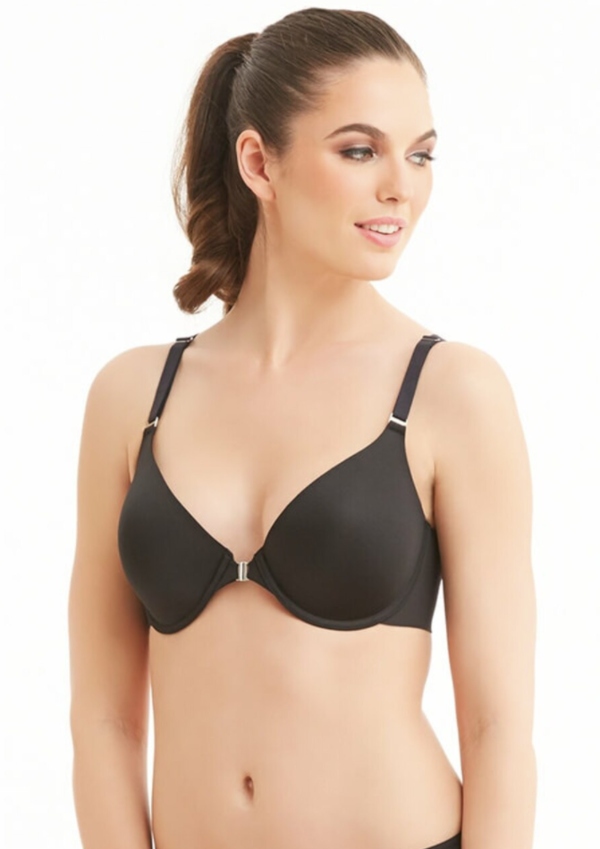 Front closure bras are so convenient because you can slip them on, do them up super easily, and go. 
This bra has a smoothing band to ensure your back and sides are smoothed out. 
Naturana Wire Free Side Smoother Padded T-Shirt Bra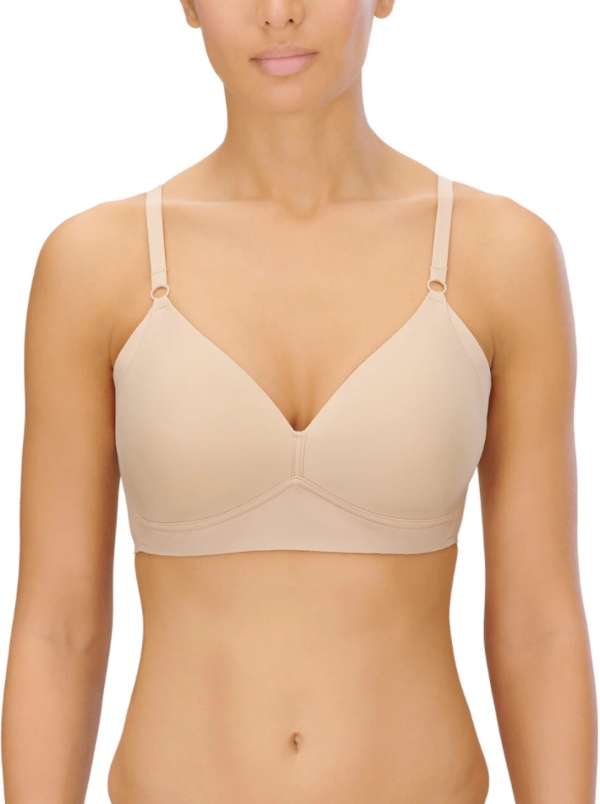 A wireless t-shirt bra is one you'll want to wear all day, every day. 
What's even better about this particular bra is it helps smooth out your sides, creating clean lines.
Warner's Cloud 9 Wirefree Contour Bra with Lift with Back Smoothing Panels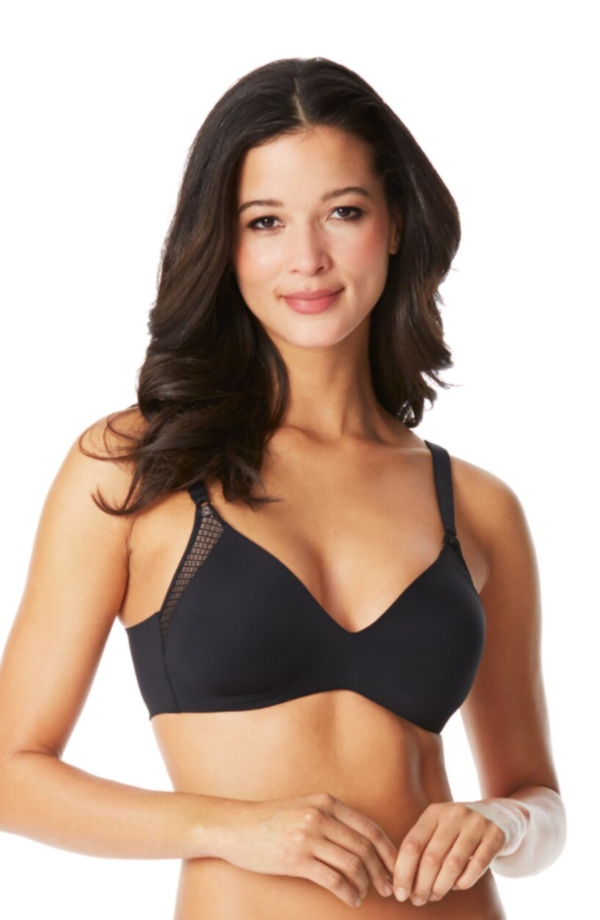 This bra proves you don't need any wires to get breasts that are lifted and in place. 
It fits really nicely on the body, smoothing you out all around for a clean silhouette. 
Warner's Easy Does It Wire-Free No Bulge Lightly Padded Bra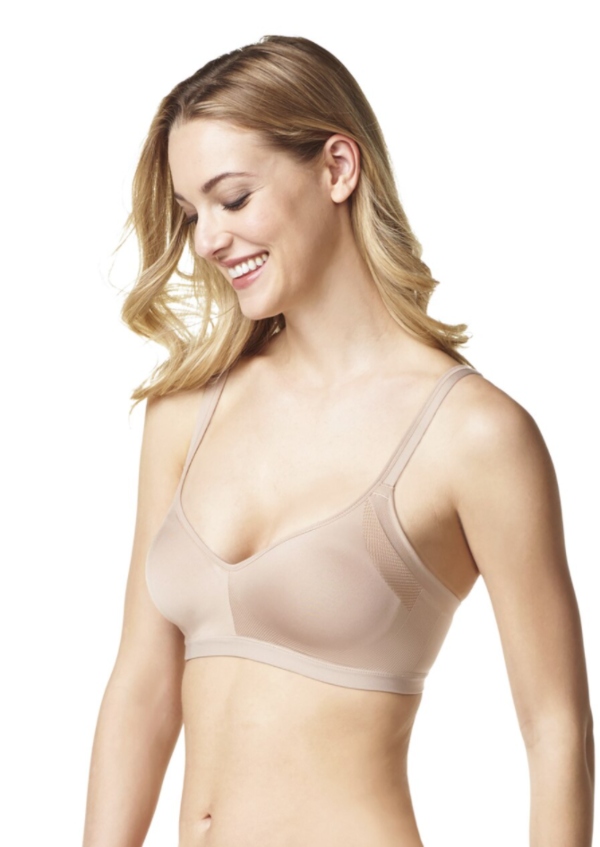 That's right – no bulges, no discomfort, and once again, no wires. 
This bra is so lightweight and breathable you'll absolutely love it, especially during these times where we're all dressing a bit more casual. 
Have you ever tried a smoothing bra? What are your thoughts?
Let us know in the comments below! 
For more bra tips, follow us on our socials:

Yours In Lingerie,
Celine The Bra Doctor