Sports bras are having their moment right now, so with a sea full of options, how do you tell which sports bra you need?
First of all, think about why you're considering a new sports bra. Do you just love how they look and want to create some cute outfits? Or maybe, you just love how comfortable they are so you want more to wear them every day.
You may also want a sports bra for its function. There may be a multitude of workout styles you use from time to time. Maybe you're into cardio and high impact workouts, or maybe you're a yoga fan who also loves to job. Did you know that there are different types of sports bras you should have for different types of workouts?
We're going to break down the different impacts of workouts you may do, and let you know which sports bras you may want for each.
Low Impact
A low impact sports bra is perfect for light workouts. It could also be the type of sports bra you wear every day for the right support, but the ultra comfortable feel.
These low impact sports bras are perfect for workouts like yoga, Pilates, or walking. They still support your breasts the way they need to for the light movements. You can also find some wire free options, which can be fantastic for those flexible movements.
Medium Impact
A medium impact sports bra can also be great for light workouts, and is probably the standard style most women wear.
These bras have more structured support to make sure the breasts don't get damaged (more on this later) during more versatile workouts. A medium impact sports bra can be good for workouts at the gym like weight lifting, calisthenics, or even some dancing classes.
High Impact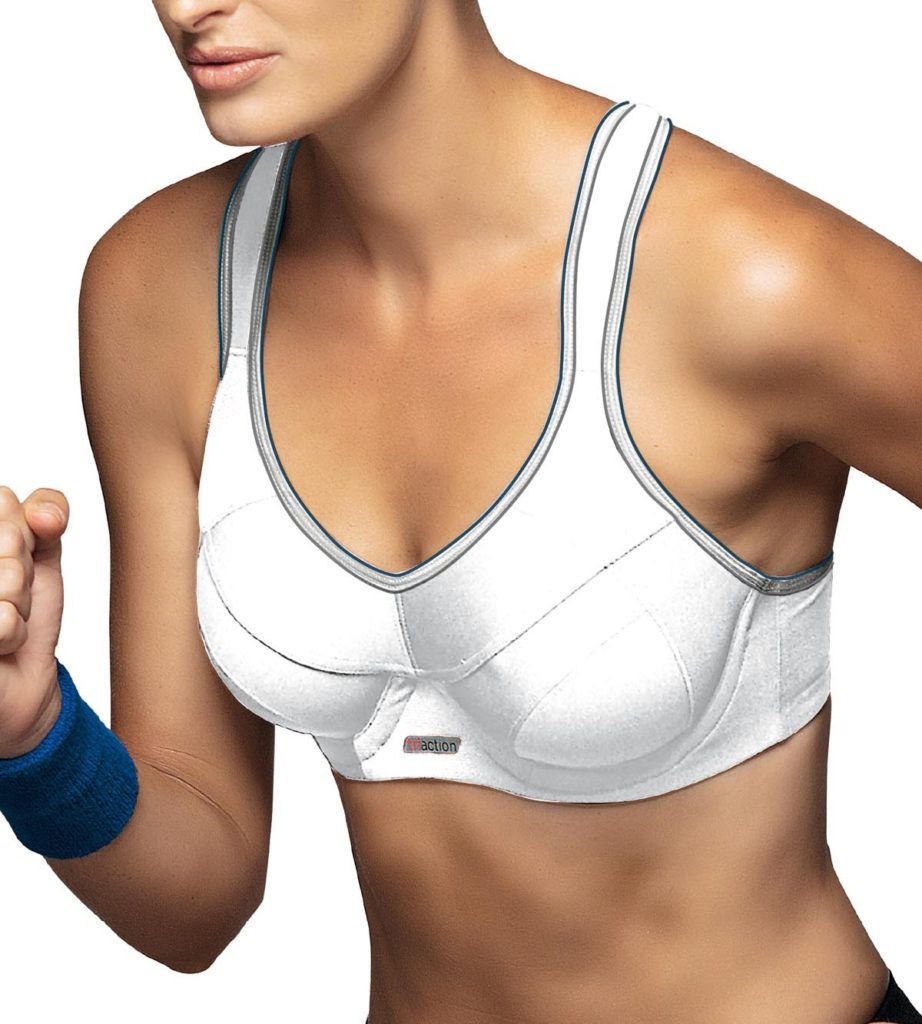 If you're an avid runner or you enjoy high energy workouts with a lot of movement, you're really going to want a high impact sports bra.
These bras are designed to protect the breasts when you're exerting a lot of energy and strength during a work out. They can endure a lot, as they are built to not only withstand the pressure, but the sweat and breathability you need.
A couple of other things to remember about sports bras:
Yes, they are necessary. Other bras cannot stand up to the physical pressure that workouts can put on them. They don't have the right structure. It doesn't matter how big or small your breasts are; you should still be wearing a sports bra any time you work out or exercise, no matter how you do it.
Secondly, there can be impacts to your breasts if you don't wear a sports bra. Your breast tissue is very soft and sensitive. You can save yourself a lot of pain and injury to that sensitive tissue if you wear a sports bra.
What is your favorite way to work out?
Let us know in the comments below!
For more bra tips, follow us on Facebook, Twitter, and Pinterest.
If you have any other questions about sports bras, let our Bra Doctor know and she can help you!
Until next time,
All Bra Doctor's Blog content is the sole property of Now That's Lingerie, We do not authorize any republishing of our content for any reason, with or without credit.