If you're lucky enough to have access to a pool, or live somewhere where you can safely go to the beach or swim outdoors, first of all – we're jealous. Second of all, your swimwear has probably seen a lot of sunshine and water. 
If you don't clean and care for your swimwear properly though, you can see its lifespan shrink dramatically and quickly. If you also think about how wet your swimsuit gets, if it's not cleaned or dried properly, you can only imagine what can build up in it. Ever notice if you don't let your swimsuit dry properly it gets a really weird smell?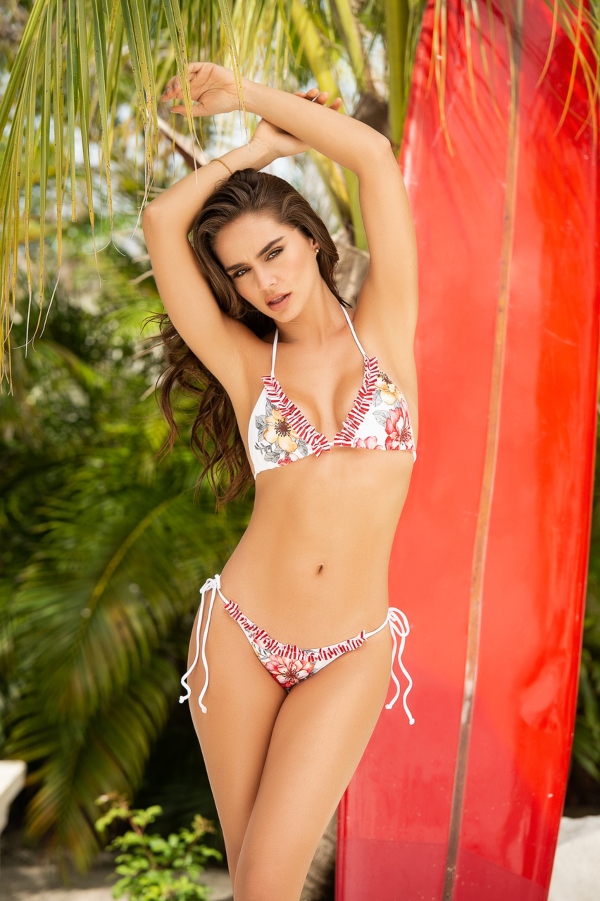 Here are some really simple and easy swimwear care tips so that you don't ruin that beautiful swimsuit – although we do have some gorgeous new bathing suits you may not be able to resist right now to replace them!

Washing Your Swimwear
Your immediate thought is probably just to throw your swimwear into a washer and dryer after letting some of the water dry up. Just like your intimates, swimwear is made of a more delicate fabric than your clothing, so the harshness of your regular detergent mixed with the hot water and heat can cause the integrity to break down more easily. 
Another thing: letting your swimwear dry in the sunshine can damage its color. 
Your best bet is to hand wash your swimwear after every use, and as soon as you can. It's really simple though! Simply rinse your swimwear in cold water with some mild soap. Mild soap is a must to ensure any chemicals or salt get out of the swimsuit. You'll then want to let the suit dry fully, preferably laying it down. You can do this outside, but make sure it's in a shaded area and the suit is laid flat. 
While they are out there, you don't need any fancy or specific soaps to wash your swimwear. A simple mild soap you may use on your body should suffice. Try to avoid heavy scents, chemicals, or fragrances. A Dove bar or light hand soap would do just fine!

How To Make Your Swimsuits Last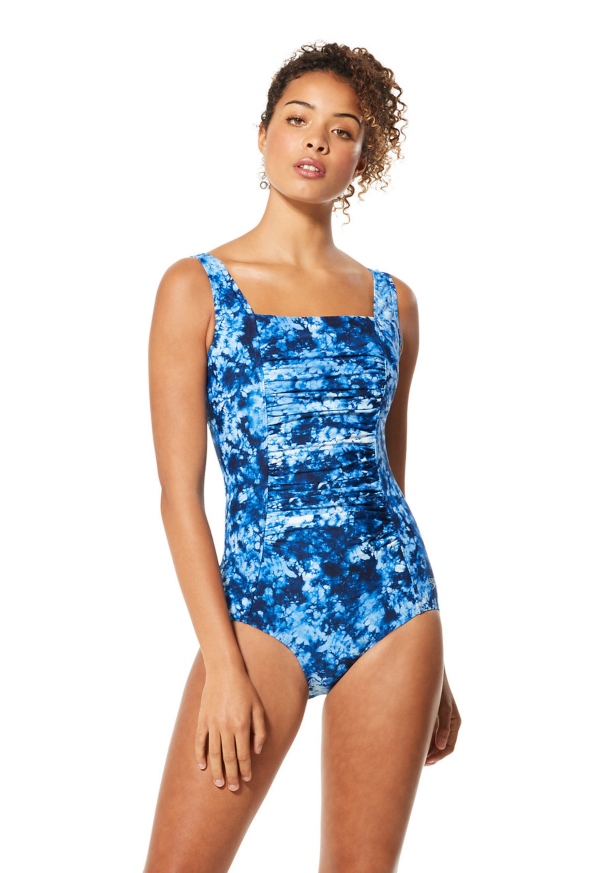 Most of us have at least a couple of swimsuits in our rotation. While you don't have to have one for every day of the summer, having a few will allow you to let your swimwear rest. Since it's exposed to a lot of sun, chemicals, activity, and movement, wearing the same bathing suit constantly is a surefire way to make it fall apart quickly. 
Storage is a little less important, depending on what kinds of swimwear you have. Obviously, if you have tops or one-pieces with underwire or cups, you'll want to ensure the cups stay formed instead of folded, and the underwire lays flat. Since they're a seasonal item, you might have a separate bin or fabric box you keep your swimwear in so you can store it away during the off-season. Consider throwing a mild fabric softener sheet or a wool ball in that bin just to keep them fresh while they're hibernating!
Do you have any more swimwear care tips that you've learned?
Let us know in the comments below!
While summer activities are bountiful and fun, we just want to remind you to stay safe, maintain social distancing, and stay hydrated!
Have a fun summer with us over on Facebook, Twitter, Instagram, and Pinterest.
Yours In Swimwear, 
Celine, The Bra Doctor