Fashion is cyclical, meaning we tend to gravitate towards trends of the past and bring them into the present. 
Right now, the 90's is the decade that has resurfaced in fashion. What's fabulous about this is that the 90's had something for everyone in terms of aesthetics. It was a fun time period that allowed for self expression and creativity.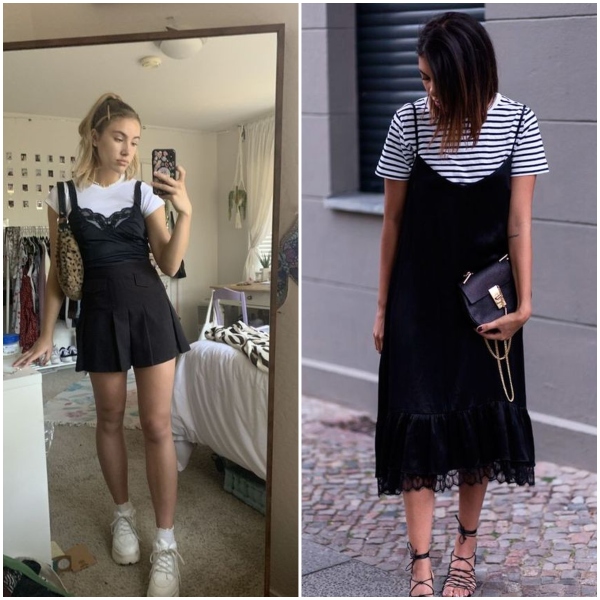 One of the biggest, and we would say easiest, trends that has re-emerged from the 90's is a slip dress or spaghetti-strap dress worn over a t-shirt. This is a simple, casual outfit that anyone could wear, playing with the style of slip or tee to create a look that's truly your own.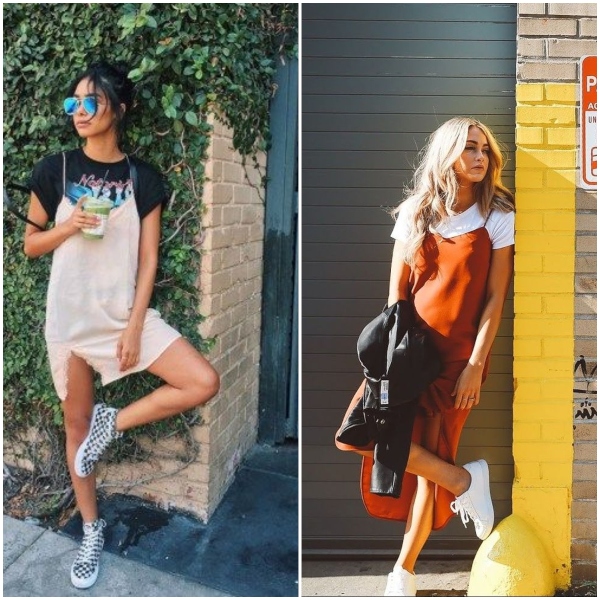 While this does tend to be a more casual ensemble, you can surely dress it up by picking a slip with a little bit more to it. Think of a silky or shiny fabric, some lace details, or something a little bit sexy. Even a sheer tee or a tee made with a more luxe fabric could do the trick.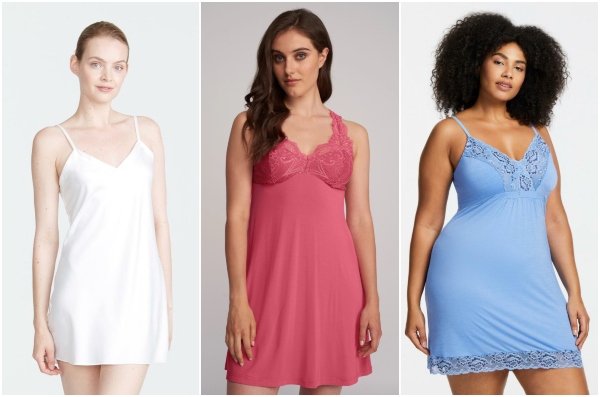 As you know, we love a trend that allows you to incorporate lingerie into your everyday wardrobe. It's no longer hidden underneath your clothes! You can easily use the slips you already have, or use this fun trend as an excuse to add more into your wardrobe. 
Are you loving this 90's resurgence in fashion?
Let us know in the comments below! 
Until next time, 
Alicia 
Feature: Outfit 1 via Pinterest ; Outfit 2 via Pinterest