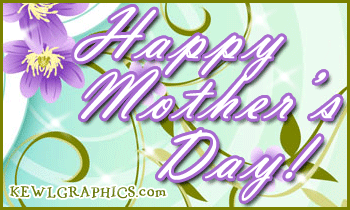 Mother's Day Gift Ideas That Cost Nothing
|
What thoughts come to your mind when it comes to deciding what to get your mother for Mother's Day? Maybe some flowers, a spa gift, her favourite sweets, or something cozy and luxe from #ShopNTL. While we love those gifts and definitely don't want to dissuade you from them, how about adding something extra or trying something new this year? Mothers are selfless, generous, and definitely overworked and sometimes, unappreciated. Mothers have a lot of responsibilities, especially the modern mother who may also work while raising kids and maintaining a household. We have a few ideas of gifts you can give your mother for Mother's Day that won't cost you anything (hardly), but will warm her heart!
Do Her Chores For The Day
Why not pick Mother's Day, or a day the week of, to do everything around the house that your mother would do in that day? Pour Mama a cup of coffee and let her put her feet up while you take over her household responsibilities for a day. Wash the dishes, make the meals, dust and wash – put some elbow grease into it so she can have some off of the heavy stuff for a bit. We guarantee she'd be incredibly grateful for the time to relax.
Write Her Something Meaningful
We tell our moms we love them all the time (hopefully), but she should also know how all of her sacrifices and wisdom and lessons have truly impacted our lives. Write her a poem, a song, or a letter, and type it up in beautiful font or read it out loud to her. Make sure you bring along some tissues as well! If you have a spare photo frame laying around or have a dollar store nearby, frame it so she can always look at it when she needs a pick-me-up.
Go For A Walk
Spend some quality time with your mom doing a light activity that will cheer you both up and let you appreciate nature together. You have time to catch up on what's been going on in your lives. If the weather is nice, maybe grab some ice cream and take a stroll at a park or on a path. Mom will appreciate you taking time out of your day to do something nice with her.
What is the best Mother's Day gift you have ever given your mom? What about the best Mother's Day gift YOU have received? We'd love to hear yours in the comments below. You can also share with us on Facebook and Twitter. We have a Mother's Day gift board on our Pinterest, and you can learn lots of lingerie tips and tricks from our YouTube.