Laughter being the best medicine is one of the oldest cliches, but for a reason – laughter does the body and mind well!
We're certified lingerie lovers, but that doesn't mean we can't laugh at some of those relatable lingerie memes and other questionable lingerie content. 
If you could use a laugh too, keep scrolling!

The Nipple Bra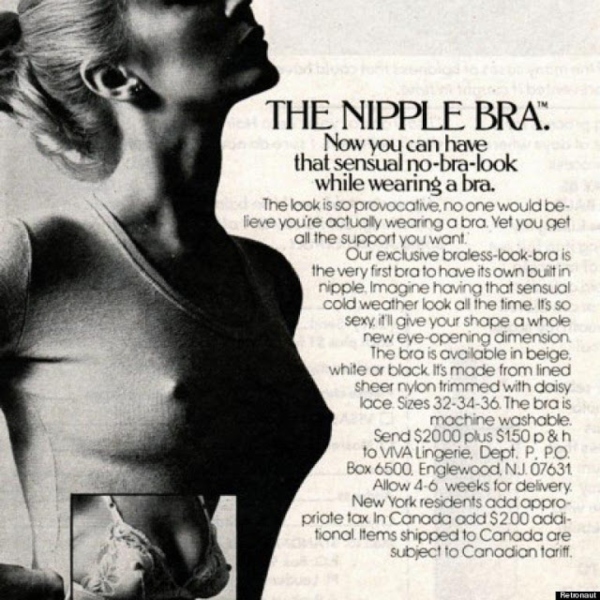 Can you believe this used to be a thing?
We understand that there is a sexiness about your nipples peeking through your top, but the fact that someone invented a bra to create that look is hilarious to us. Especially when non-padded bras exist.

50 Shades Of Lingerie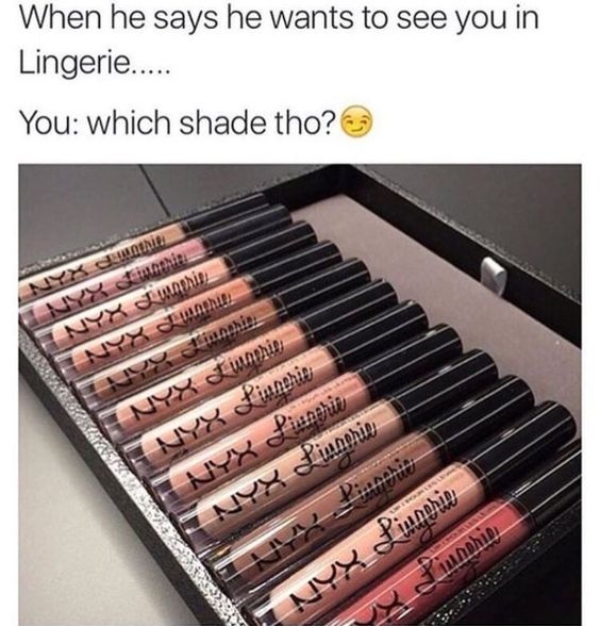 Makeup lovers are sure to laugh at this one!
What would be even funnier is responding to your partner with this to see how many of them would actually get it. This lip gloss is also really nice, by the way.

We All Know The Pain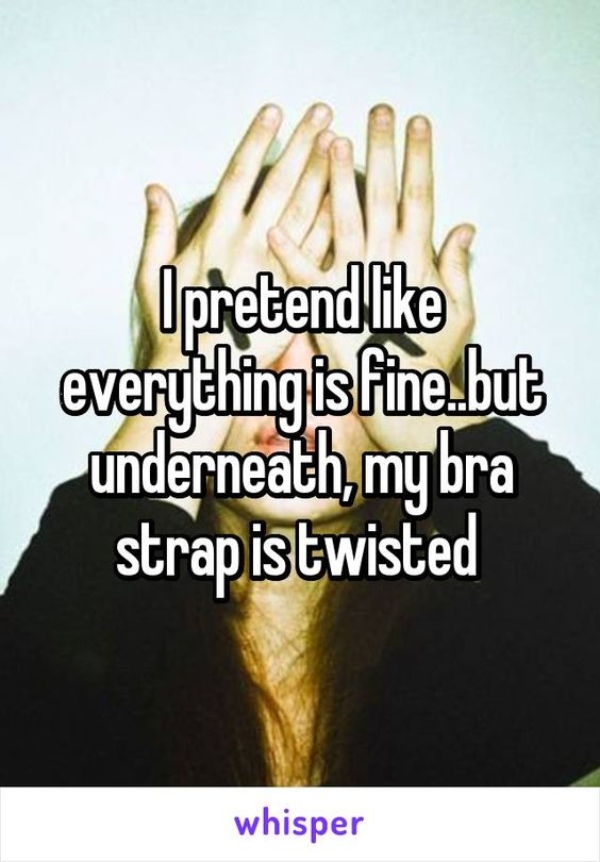 It doesn't matter how proactive you are about adjusting your bra straps regularly, sometimes they just twist around and fall down and it is SO FRUSTRATING!
So we can feel this confession deep within our soul.

Pulling Out The Sexy Stuff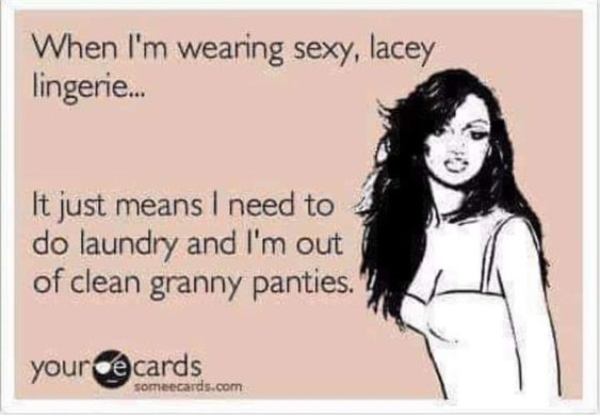 There is probably no time for this meme to be truer than right now. 
Although we hope you enjoy your sexy stuff just because, we know that some days we just grab our comfiest stuff and go too.

Boob Shapes: Instagram vs Reality
This is funny because it's still kind of true, but it's also not funny. 
We think representation in lingerie advertisements are getting better, but it could get a lot better. Sometimes it's hard to see bra shapes when they're in bras, but we think it's important to be honest about the fact that most of our breasts aren't symmetrical and perfect, and it's okay to use humor to embrace it!

Lingerie = Fashion Over Function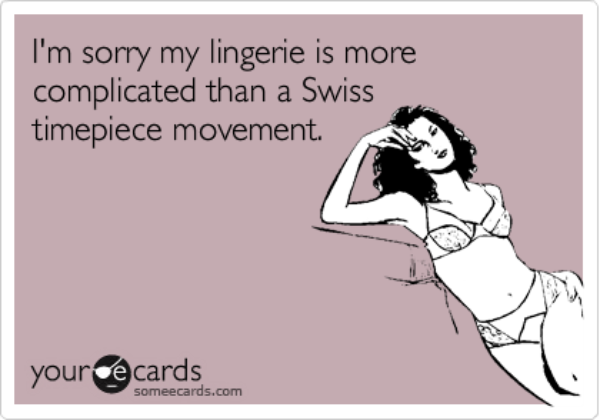 Some people just don't appreciate the art of beautiful lingerie. 
Sure, it can be a little complicated to take off, but it's just so beautiful to look at, it's worth it. 
If you've found any lingerie memes, tweets, or jokes that have made you laugh lately, share with us in the comments below!
Enjoy more lingerie laughs, as well as lingerie tips, trends, and more with us on Facebook, Twitter, Pinterest, and Instagram. 
Until next time, 
Alicia