Who comes to mind when you think about a multi-talented female with a killer sense of style and a knack for success in business? Rihanna, of course!
Rihanna knows how to turn heads when it comes to her sense of style. She has an eye for unique pieces and comes up with some of the most brilliant outfit combinations. We also love how much of a chameleon she is when it comes to fashion. She doesn't stick with one aesthetic, and she starts trends, rather than following them.
One of the many ways Rihanna inspires us is through how she styles lingerie into her outfits. It's no surprise she's an expert when it comes to wearing lingerie, since she has her own incredibly popular lingerie line.
Here are some of her recent lingerie looks that we think will inspire you as much as they inspire us!

A Monochromatic Pajama Look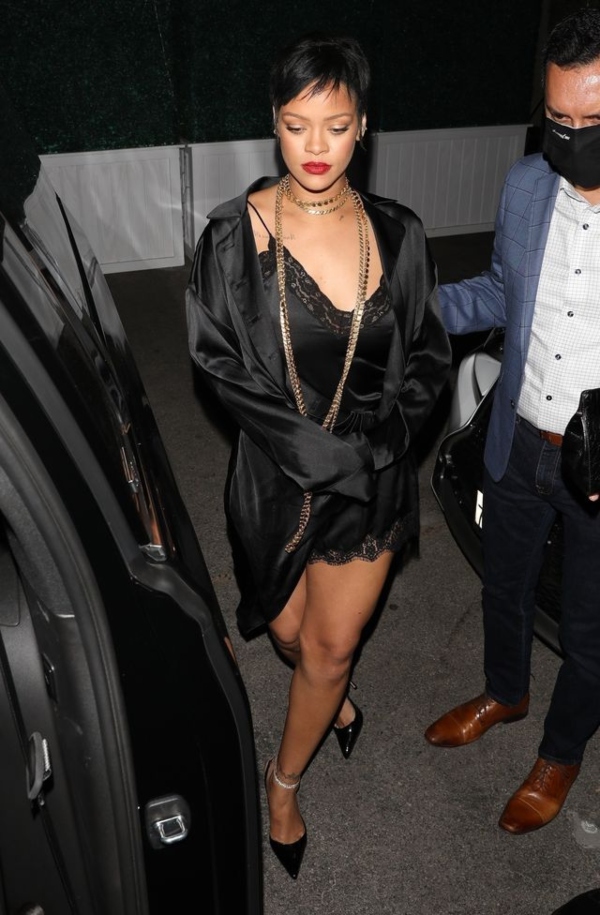 Pajamas aren't just made for a night in; they can also be worn for a night out, as Rihanna displays here.
The monochromatic lingerie camisole and short set paired with a similar hued black robe is a sexy night-out look, paired with some heels and gold jewelry.

Sporty Meets Lace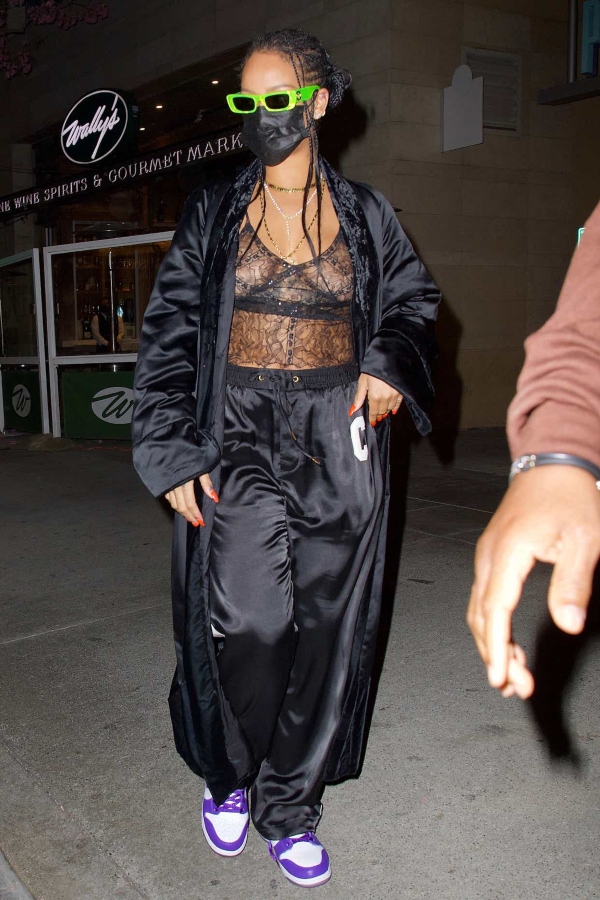 How gorgeous is it when two fashion worlds meet?
It clearly works, as can be seen with Rihanna's mix of sporty and athletic wear with a sheer lace bodysuit. These two things might have once been opposites, but they work in perfect harmony.

Peek A Boo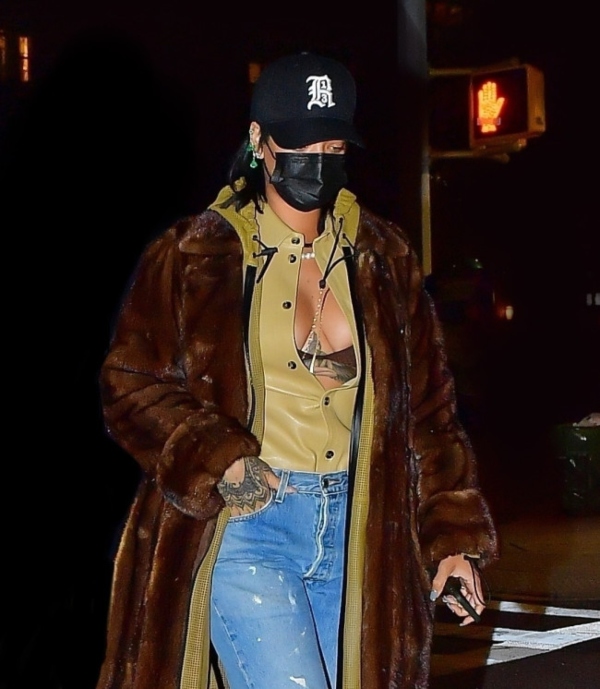 Sometimes your bra is just too cute to keep hidden, but you don't necessarily want to go out in just your bra.
Rihanna shows how to give a little sneak peek at what's underneath with an opened button up top tucked into some jeans. Keep it buttoned up during the day and pop some of those snaps in the evening and viola!
Are you crushing on Rihanna's style as much as we are?
Let us know in the comments below!
Until next time,
Alicia
Feature: Rihanna via NYLON