Blush Lingerie has been making romantic, trendy, and sexy lingerie for years, and with each new season, they never fail to make us … well, blush!
So if your sensual side needs a little bit of a boost, we think you're going to love the gorgeous pieces we've just added to our catalogue. 
Are you ready for the hotness?
Blush Weekday Mesh Non Padded Unlined Bralette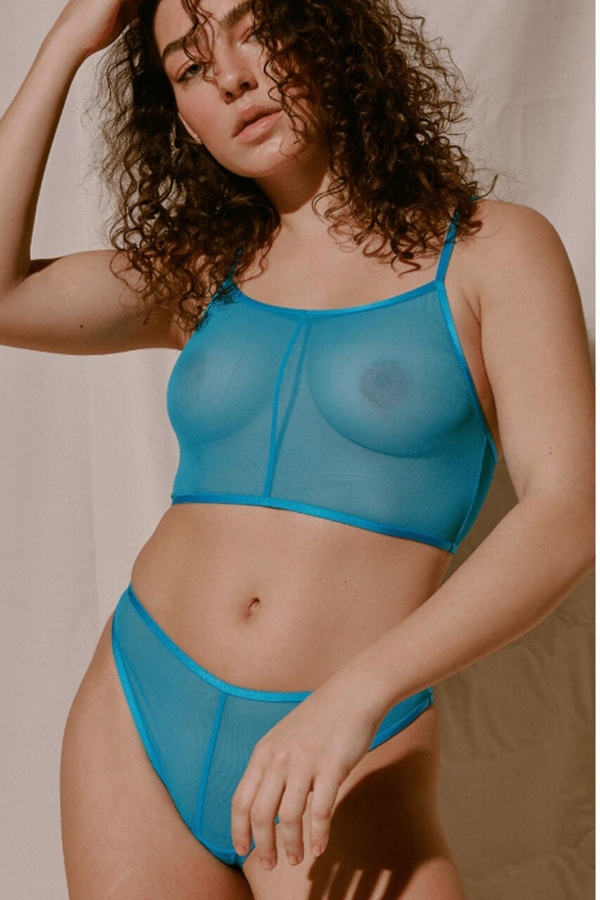 Sheer mesh is effortlessly sexy, since it doesn't really leave much to the imagination. 
This bralette, while trendy, could work for really any aesthetic, and the color is a refreshing addition to your wardrobe. You could also layer the bralette to make it outerwear.

Blush Glitch Asymmetric Cotton Bodysuit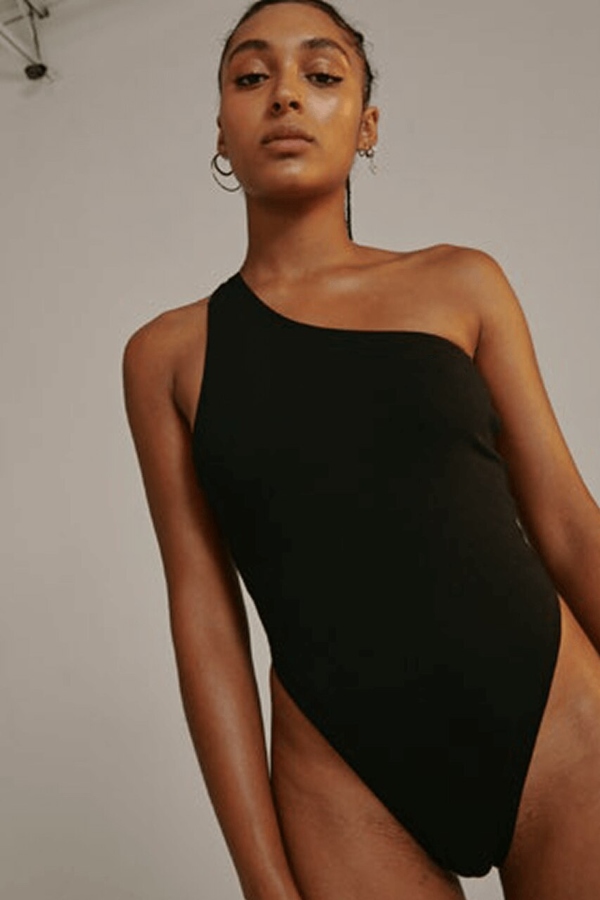 The one shoulder look is forecasted to be one of the next big trends, transforming this basic bodysuit into something really cool. 
Things don't need to be flashy to be sexy, and this bodysuit really allows you to showcase your personality in the way you wear it with other things.

Blush Glitch Cotton High Rise Cheeky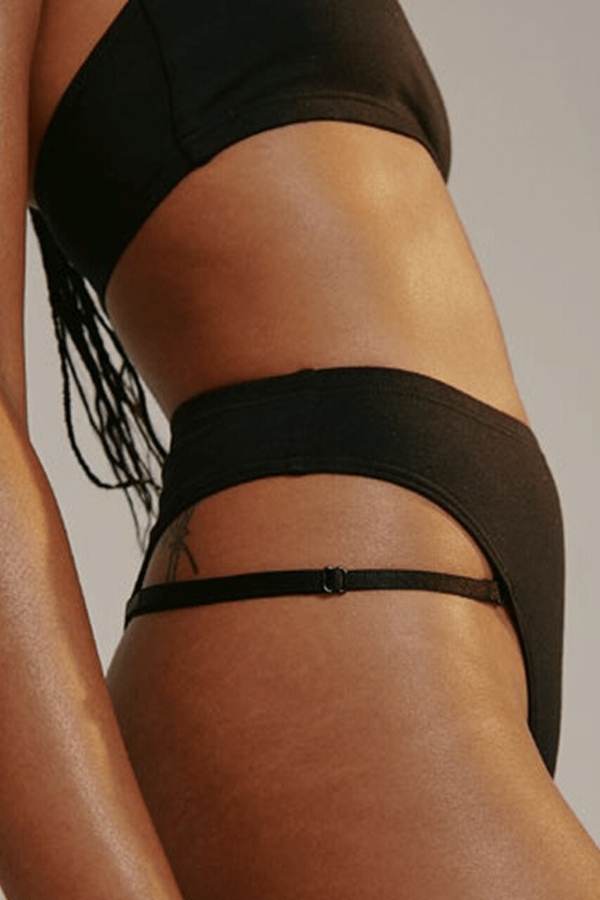 A high rise panty shows the contour and natural curve of the hip, which is hands down one of the sexiest parts of the body, no matter your size. 
The strap on the hip is a cool detail, but you can take it on and off depending on your mood. There's also a matching bralette to create an outfit.

Blush Dazed Unlined Wirefree Mesh Bralette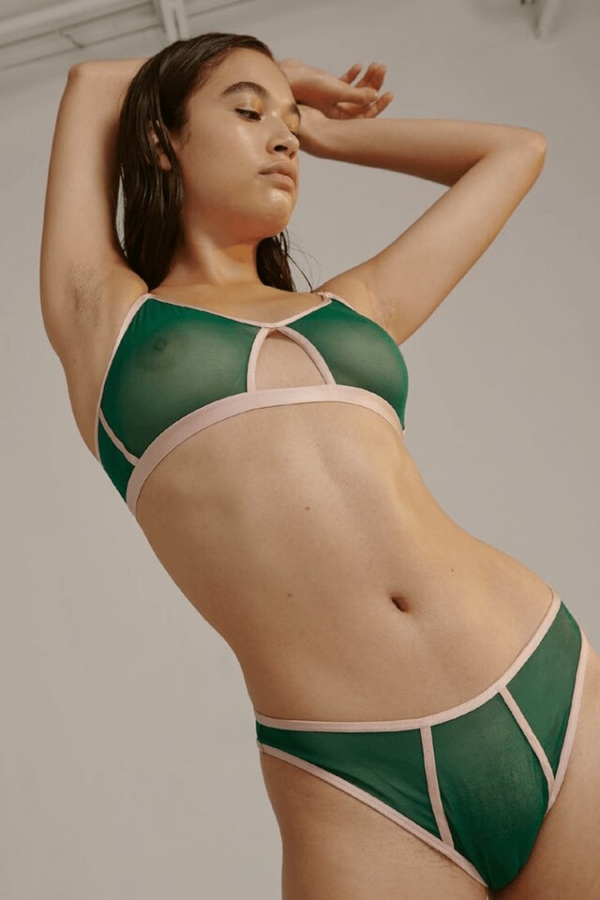 This bralette, whether worn with the matching panty or not, is truly special. 
The 70's vibe is unique, the color combination is super fun, and the cut out detail paired with the sheer mesh is the epitome of sexiness.

Blush Wireless Silky Microfiber Mesh Bralette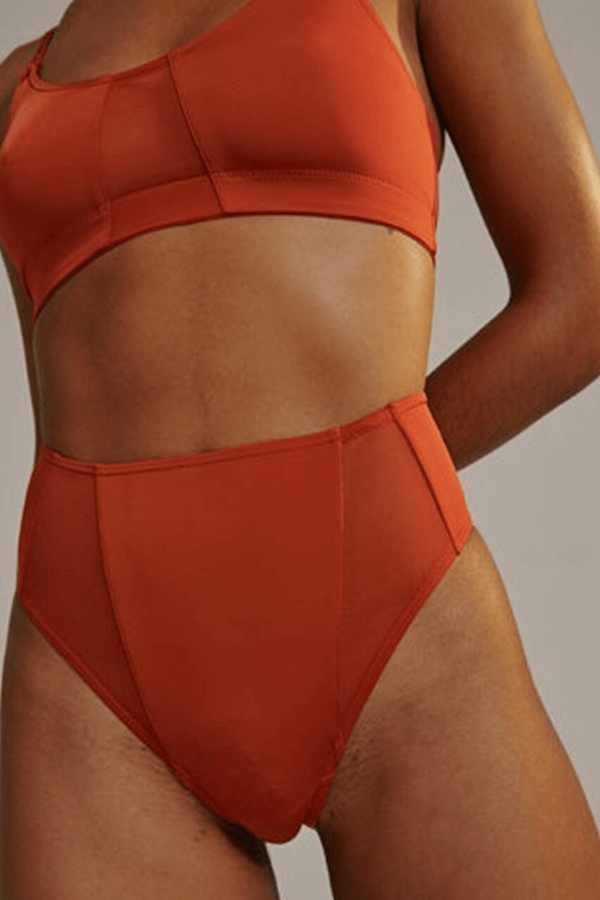 Orange is such an underrated color; it's flattering, it's bright and happy, and when you're happy, your sexiness radiates from within. 
This is one of those bralettes you'll love wearing all day, every day, since it's a great mix of comfort and style. There's a matching high rise cheeky panty and thong if you want to create a whole look too. 
Check out the rest of our Blush collection here and be sure to stay tuned to our blog for more new things to come!
Let us know in the comments which new arrival made you blush the most, and follow us on Facebook, Twitter, Pinterest, and Instagram where we also let you know about the newest lingerie!
Until next time, 
Alicia

Blush Fall 2020
,
blush lingerie
,
Blush Lingerie 2020
,
Bralettes
,
bras
,
cheeky panties
,
Colorful Lingerie
,
Fall 2020 Lingerie
,
Fall 2020 Lingerie Trends
,
Fall Collection
,
Lingerie 2020
,
lingerie trends
,
modern lingerie
,
New Arrivals
,
New Blush Lingerie
,
New Lingerie
,
panties
,
sexy lingerie
,
Trendy Lingerie