With many of us either working from home or enjoying (hopefully) some time off, some of our loungewear, PJS, or athletic wear is falling apart, frayed, or we just don't have enough of it. 
If you're in the market for some new at-home wardrobe pieces that'll not only be comfortable and stylish, but will translate into the rest of your life, look no further!

Fleur't Casual Perfection Rayon Jogger Pants With Pockets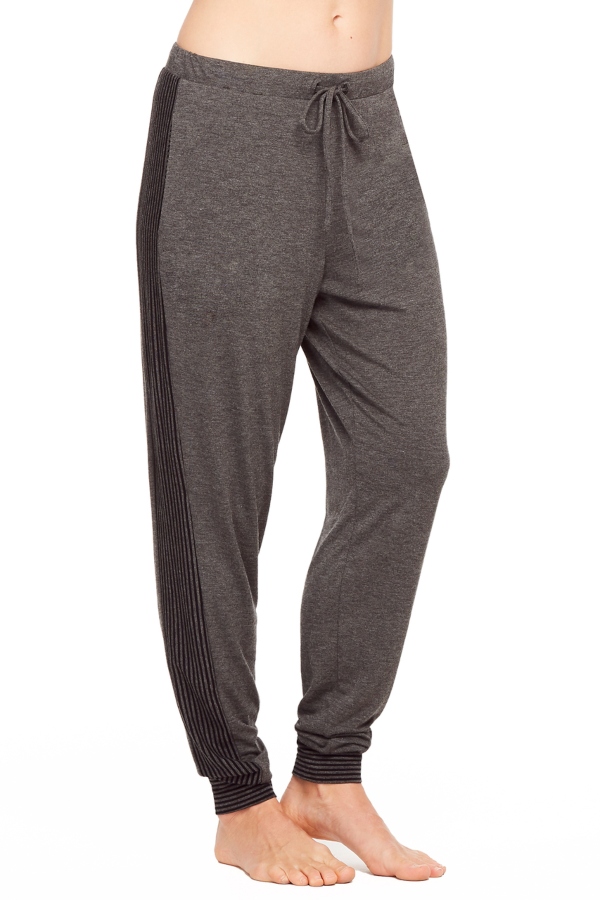 These joggers are casual perfection because they're incredibly soft, they have functional pockets, and lots of stretch. 
We also love the little details like the striped pattern at the side. They're perfect for being at home, but you can also style them with a bodysuit and cute sneakers for a casual day out.

Montelle Bodybliss Breeze Biker Short With Anti-Chafing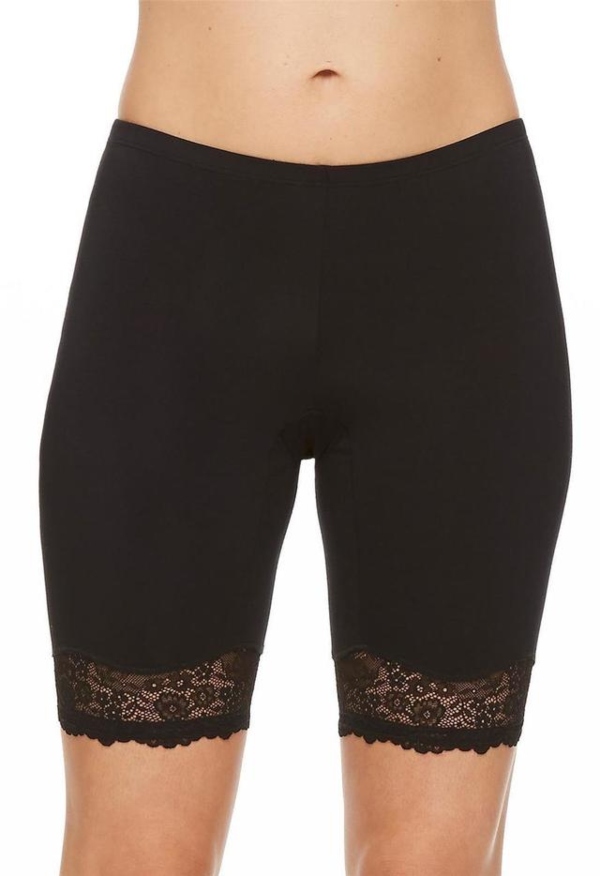 The weather is bound to get warmer sometime, meaning you can break out the biker shorts again. 
Style these for a workout, let them peek under an oversized tee or sweatshirt, or use them under a dress to avoid chafing. Biker shorts have easily become a wardrobe staple as of late.

Calvin Klein Modern Cotton Modal Lounge Pant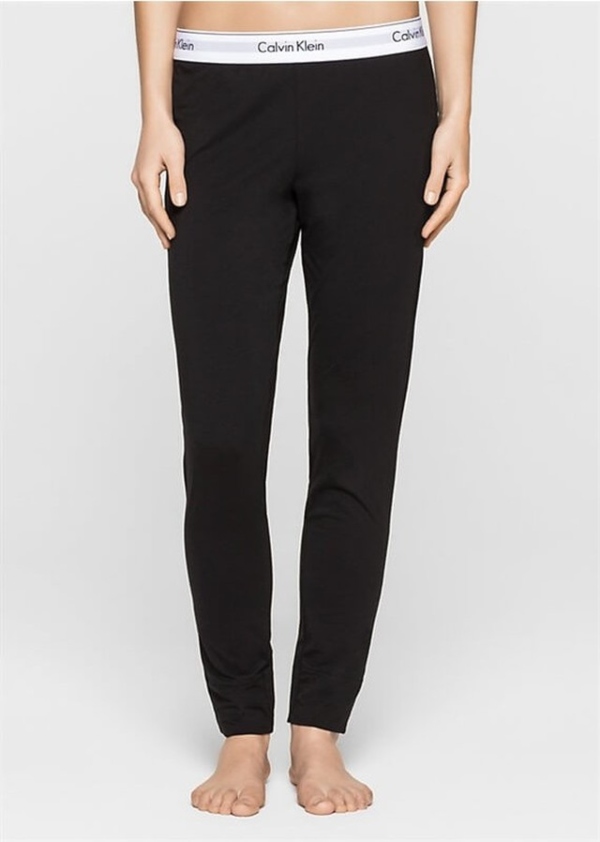 Maybe you're looking for something special to upgrade that at-home wardrobe, or you want something cute to show off on your Instagram feed. 
Either way, these lounge pants are made with very popular modal fabric, which is so incredibly soft and durable. The straight leg look is flattering and makes these pants easier to dress up.

Elita Warm Wear Tank Top Daywear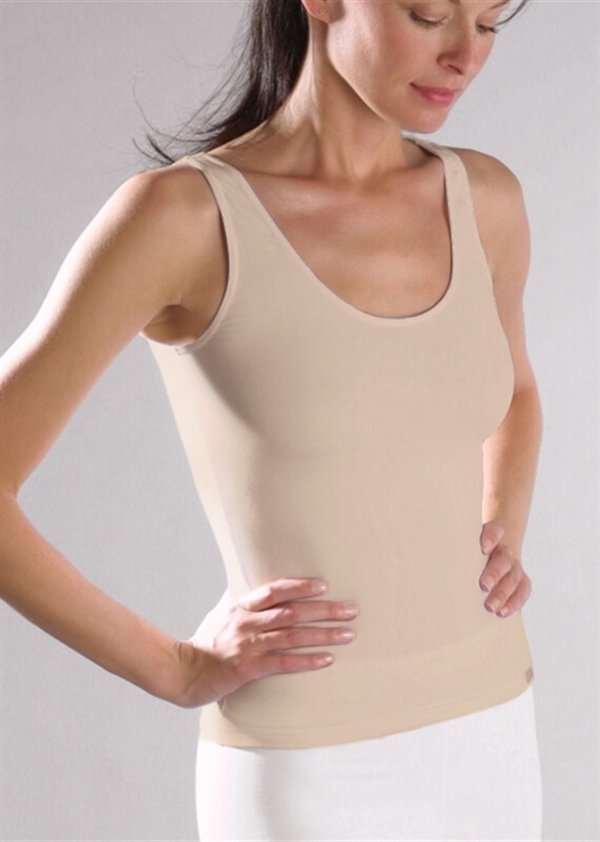 Those hole-filled and ratty t-shirts just aren't cutting it anymore. 
A simple basic tank top will do wonders for your wardrobe, regardless of how much time you spend at home. It's easy to slip on and make work with virtually anything else you already own.

Cybele 100 Per Cent Cotton Jersey Short Sleeve Sleep Shirt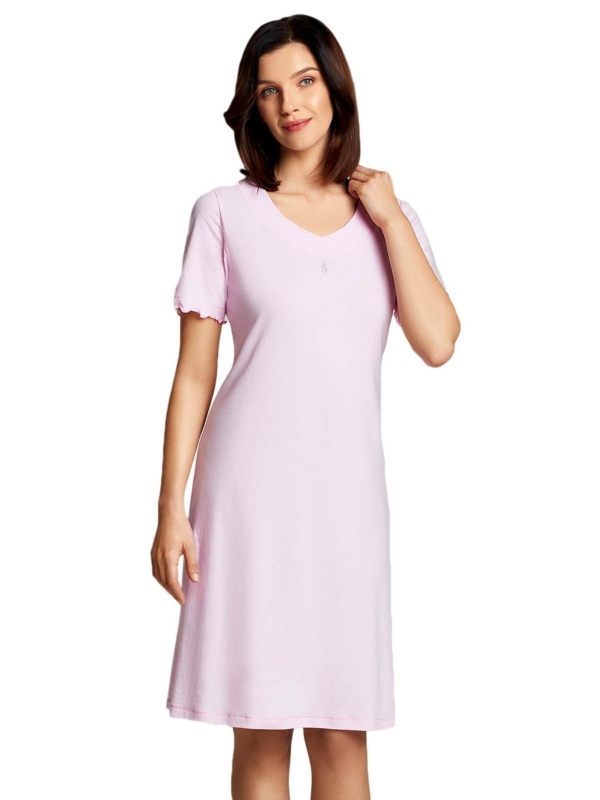 That oversized t-shirt look is classically sexy and doesn't take a lot of effort, but maybe you don't want to or can't just steal your partner's shirt to achieve it. 
This soft cotton and jersey sleep shirt achieves that look, with some simply pretty details that spruce up your wardrobe. Trust us, you'll want to live in this sleep shirt.

Fleur't Cashmere & Cotton Cosmopolitan Luxury Belted Cardigan

A cardigan that also doubles as a robe is a bargain garment. 
The blend of cashmere and cotton means you get elegance and comfort, with a softness that feels so dreamy against the skin. You don't have to get dressed every day when you have a nice robe in the mix.

Montelle Lace And Microfiber Chemise With Integrated Support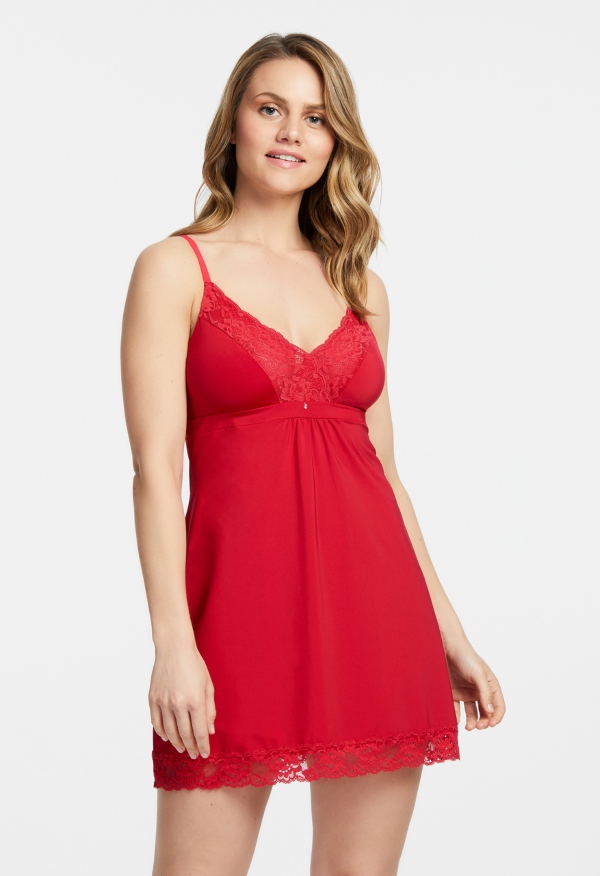 Whenever we're making a list of things you want for casual comfort, we always include this popular chemise. 
It's soft, there are so many color options to choose from, and it has decent bust support and a flattering cut. You can also have some fun with it and dress it up for lingerie as outerwear. 
What has been your go-to outfit while staying at home?
Let us know in the comments below!
We hope you continue to hang out with us during this tough time and beyond – follow us on Facebook, Twitter, Instagram, and Pinterest for some more fun!
Yours In Loungewear, 
Celine, The Bra Doctor