Sexy means something different to everybody. It could be showing off some skin, wearing something that shows off your curves, or wearing something that encapsulates your personality. 
Whatever sexy means to you, we think you'll find something within our new Mapale catalogue that helps you unleash your sexy side. 
Here are just a few of the new things to peruse – check out more here!
Mapale Short Lace Robe With Satin Collar And G-String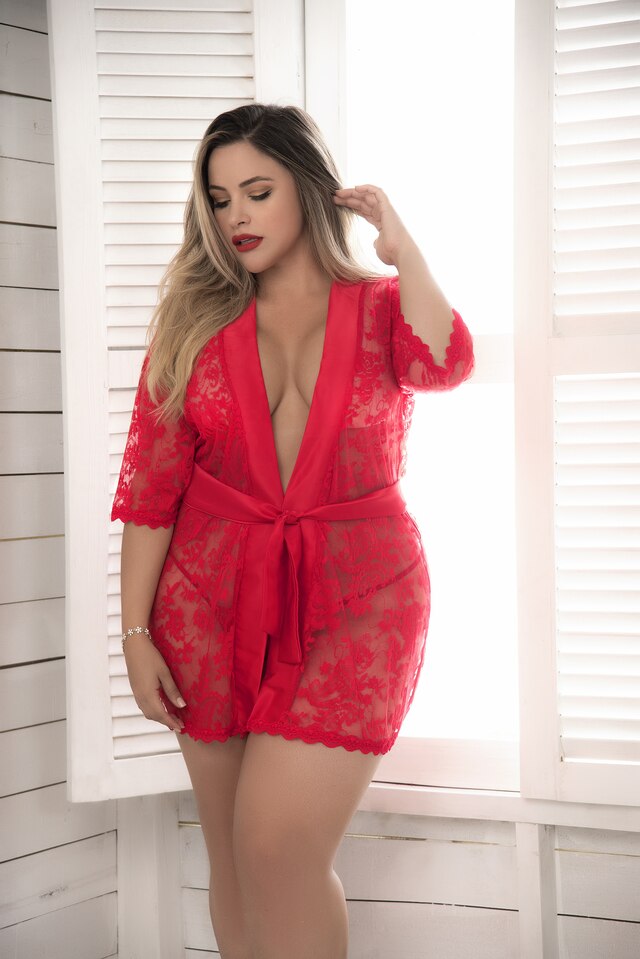 The ways you can play with this lace robe is just endless. 
This outfit, wrapped together with touches of satin and a tantalizing g-string is all you really need to get the romance heating up. You can play with each piece in your everyday wardrobe, or mix and match each garment with other items in your collection for more fun.

Mapale 2-Tone 3 Piece Garter Lingerie Set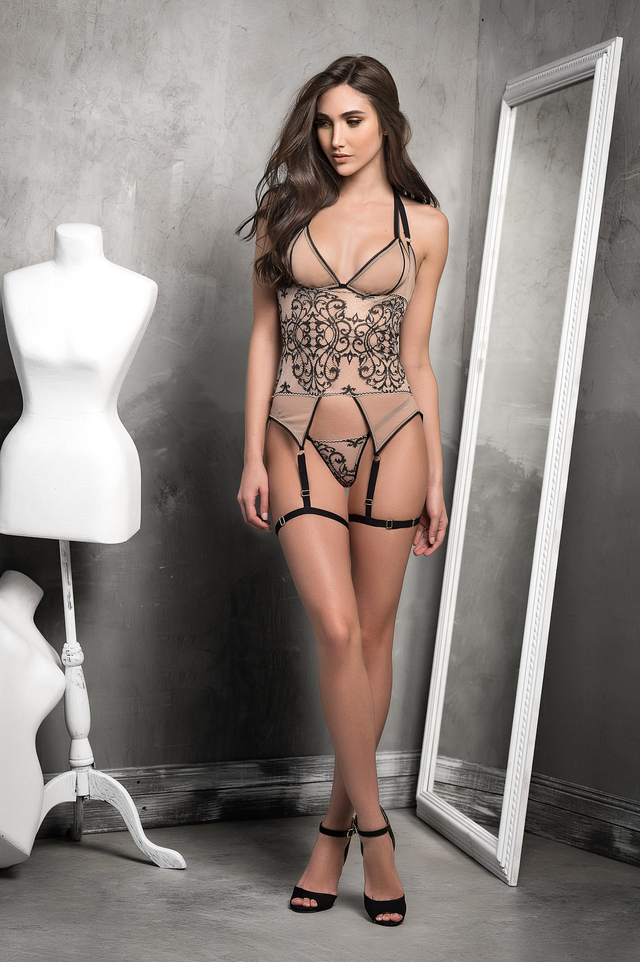 There are some burlesque, vintage overtones within this beautifully designed lingerie set, exuding the power that the lingerie of our past has always had. 
The black embroidery stands out dramatically against the nude underlay, and the set offers coverage with some little cutout surprises here and there. It's a showstopper; just like you.

Mapale Sheer Mesh Embroidery Teddy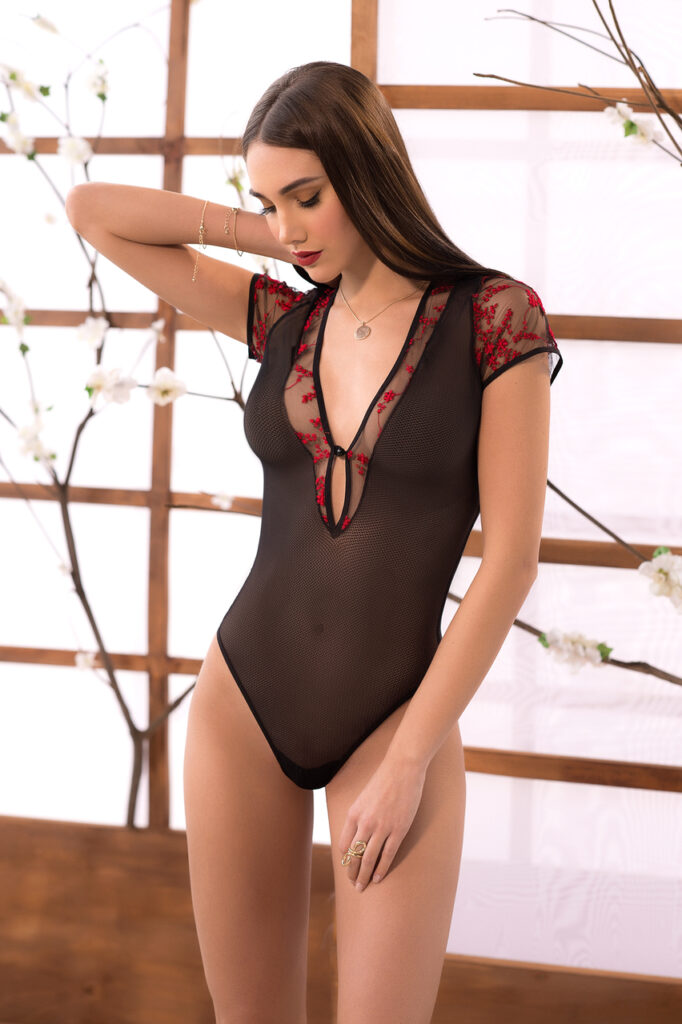 There's an air of elegance within this romantic teddy, but that doesn't take away from its allure.
It's something that can be styled for daywear or nightwear. Regardless of how or where you wear it, there's no doubt you will make a gorgeous statement in this teddy.

Mapale Short Lace Robe With Matching G-String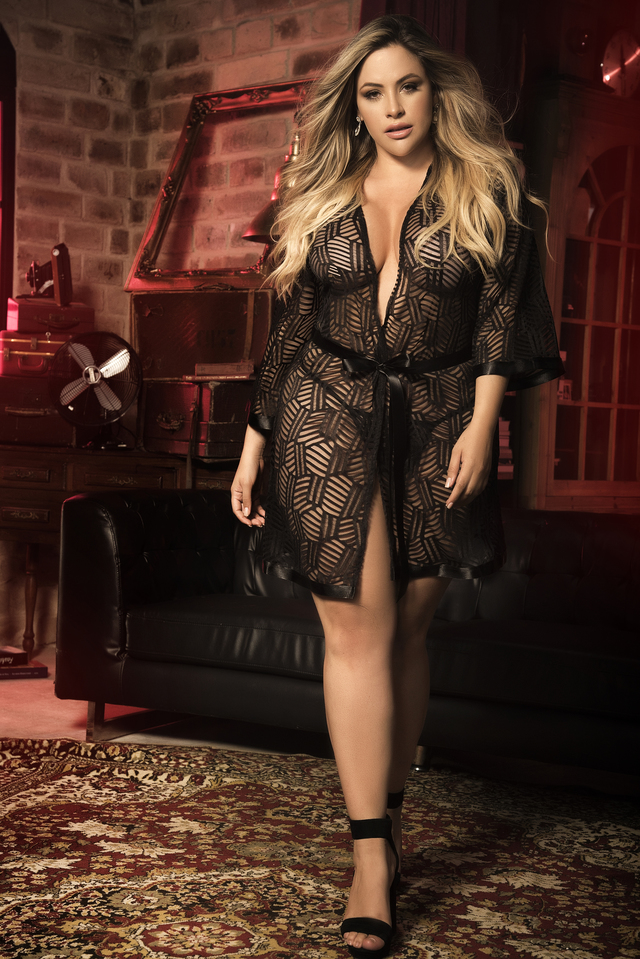 The unique pattern of lace makes this robe truly stand out, making it perfect for the fashion-forward vixen who wants to seduce.
Once again, the options are bountiful to make this robe work for day or night. While the robe is sheer, there's just enough mystery to leave your partner begging for more.

Mapale Floral Lace Terry With Plunging Neckline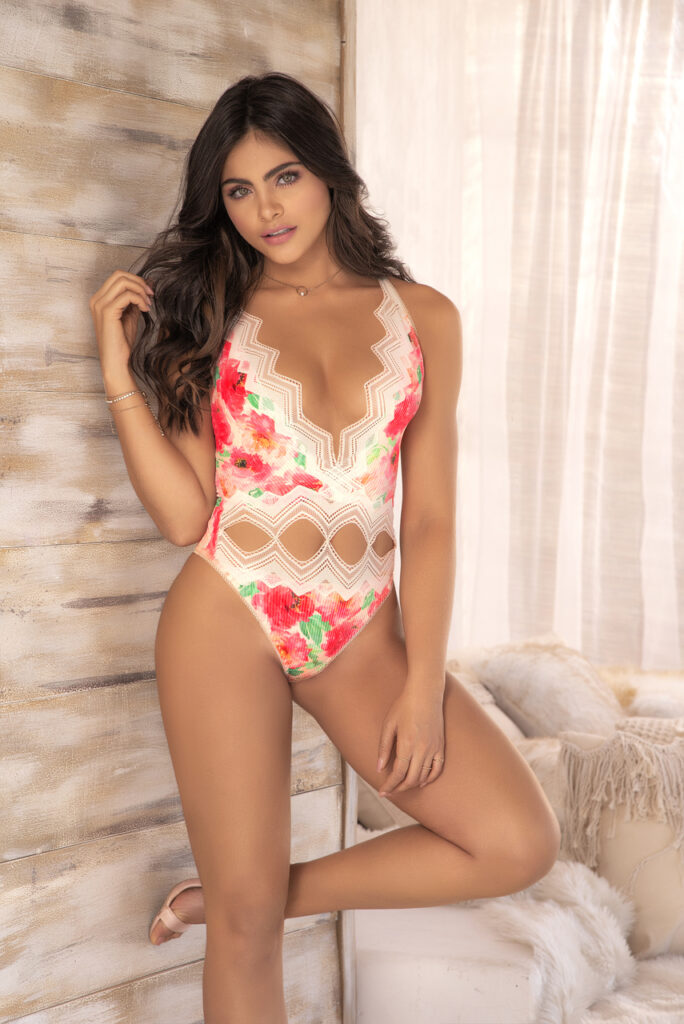 A bold floral print and geometric detailing creates an extremely bold piece to add to your collection, all while remaining romantic. 
The floral print brightens up the look, but when you get a really good look from front to back, there's no doubt that your partner's thoughts will start getting hot and steamy.

Mapale One Piece Mediterranean Royal Blue Swimsuit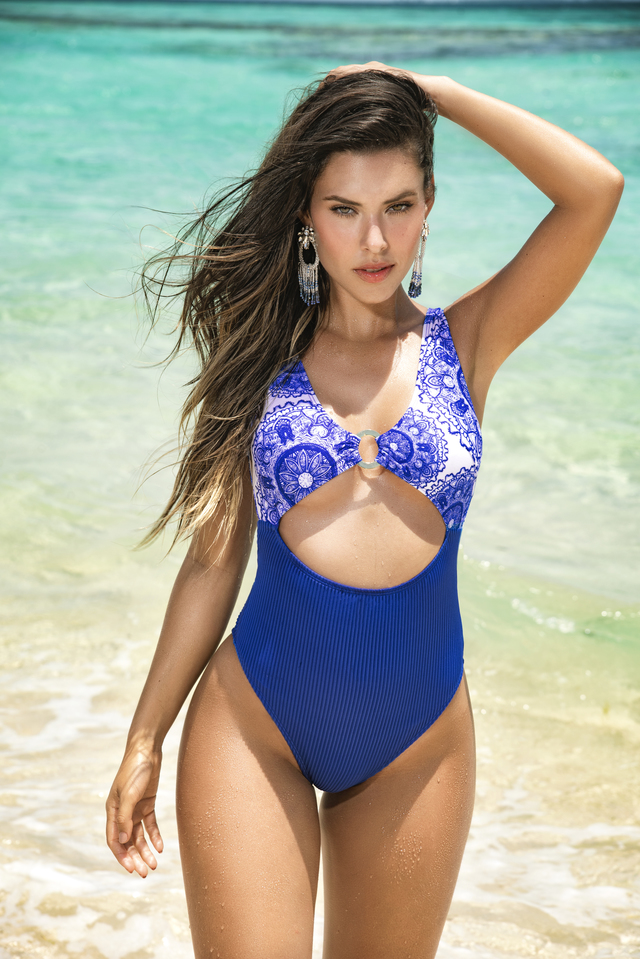 Underboob is underrated – just look at how sexy this swimsuit makes it look!
The unique cutout is just one of the pretty features of this swimsuit, which also features a fun print, a high cut hip, and a tie up back.

Mapale Short Cotton Stripe Dress With Removable Belt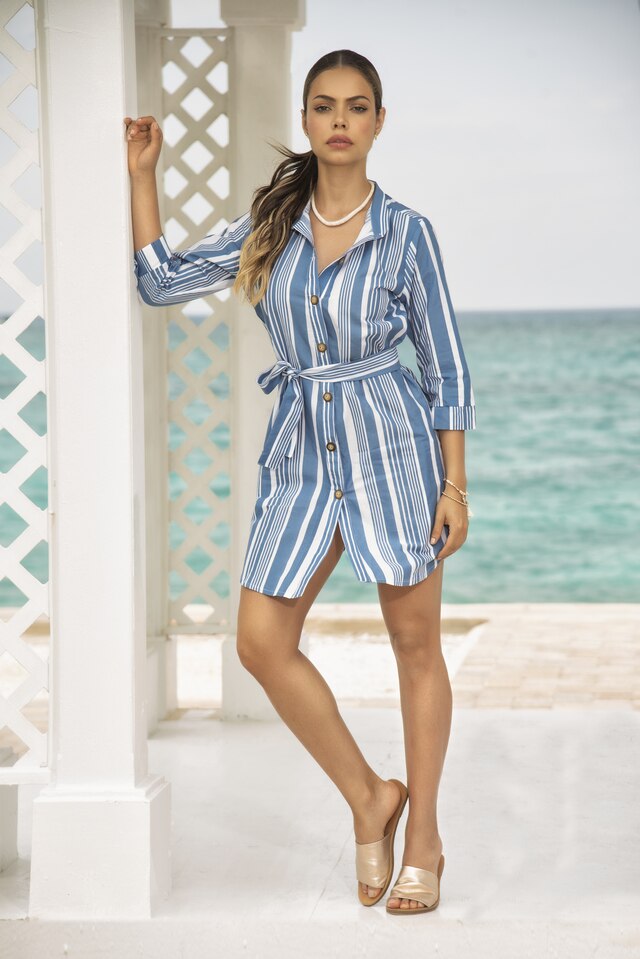 This is going to be your go-to frock this summer, for sure. 
This dress can be worn in so many different ways, you'll absolutely be able to make the most of it all season long. Play with the belt and accessories to transform it, wear it as a coverup, wear it open as an extra layer – you name it! 
Don't forget – there's so much more that we've added to our collection. Trust us, you'll want to see the rest!
What's your favorite new piece featured in this post?
Let us know in the comments below. 
We're always adding new things and finding new trendy items for you to shop – be sure to follow us on Facebook, Instagram, Pinterest, and Twitter so you don't miss out!
Yours In Lingerie, 
Celine, The Bra Doctor