It's tough to think about romance with everything happening in the world right now, but a source of healthy distraction is important for the mind and the soul.
If you and your partner are healthy and don't have to stay away from each other, having more time at home together doesn't have to be a point of contention between the two of you.
Here are some simple date ideas that don't require leaving home, so you can nurture your love, your mental health, and stay safe!

Disconnect And Reconnect
It's really easy to lose yourself in screen time to keep yourself occupied while staying home. All of a sudden, the weekend is gone and you haven't even spent time with your partner!
Try turning off the TV, putting your phones in another room, and sit together and chat. You can print off or write down some prompts or some of those fun partner quizzes if you need a little inspiration. It doesn't matter how long you've been together; you can always learn something new about the one you love.

Try A New Recipe Together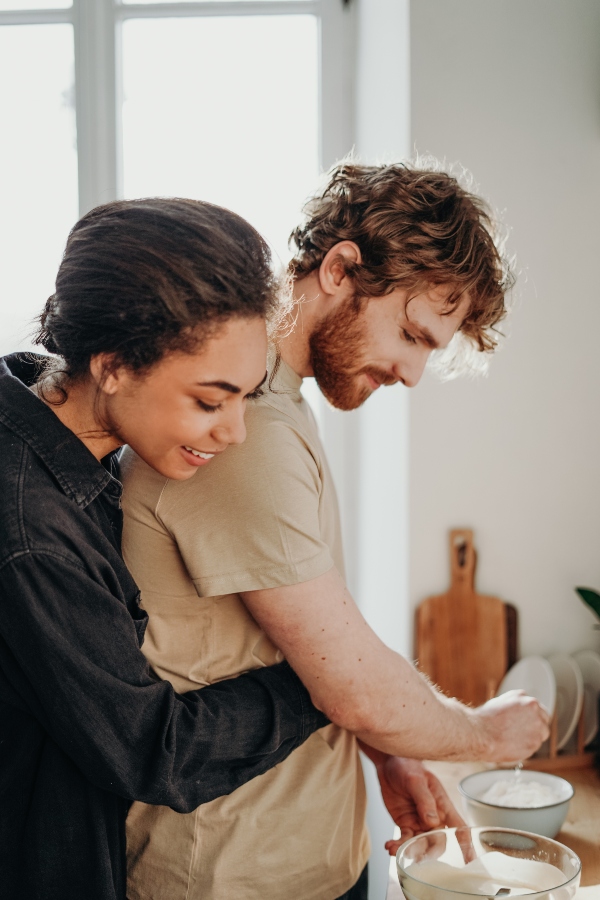 Some of the most fun and rewarding recipes are born through taking the items you already have and combining them in new ways. Working together to make a meal can be fun, romantic, and simple.
If you mess something up, it's something to laugh about. If you end up loving what you've created, you can celebrate your teamwork and make that recipe again for special occasions!

Stay In Bed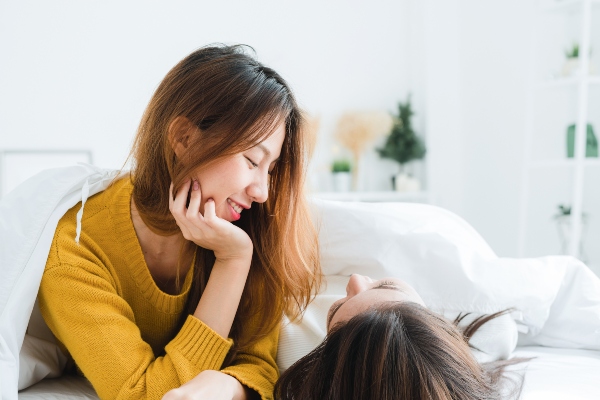 Sometimes relaxing together and making a whole day of it is exactly what you both need to recharge and reconnect.
Eat breakfast in bed, watch a movie, play a board game, or just chat. You can do little things together like shop online, organize your phones, or play video games. The options are endless! You never know where else that might lead…

Do An At-Home Workout Together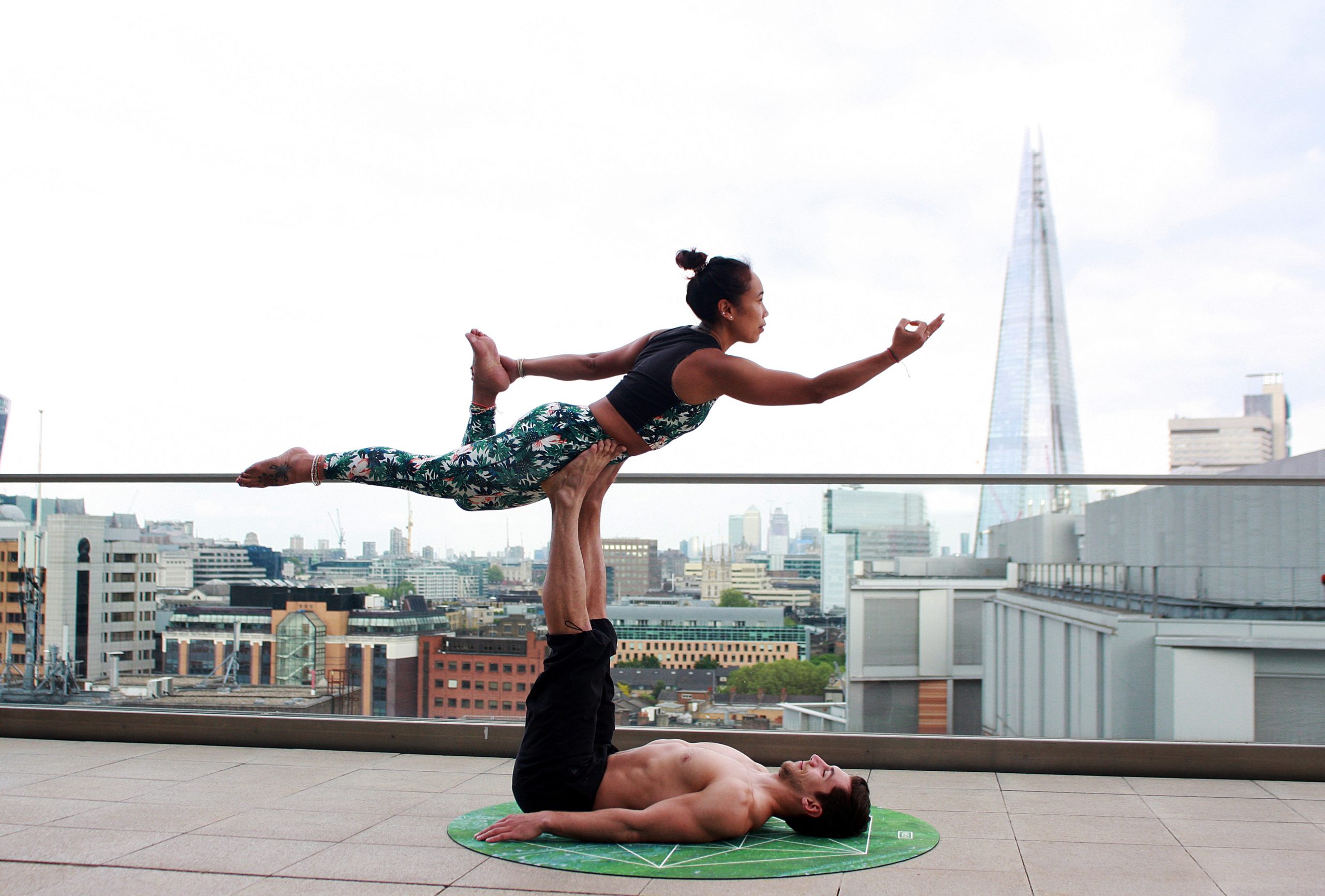 Staying active is hard when you're trying to stay home, but it's not impossible.
Search Pinterest or YouTube for a workout that you and your partner can do together. It could be yoga, some cardio, or whatever else is possible based on your own home setup. You can encourage each other, and enjoy a healthy boost of energy together.

Indoor Picnic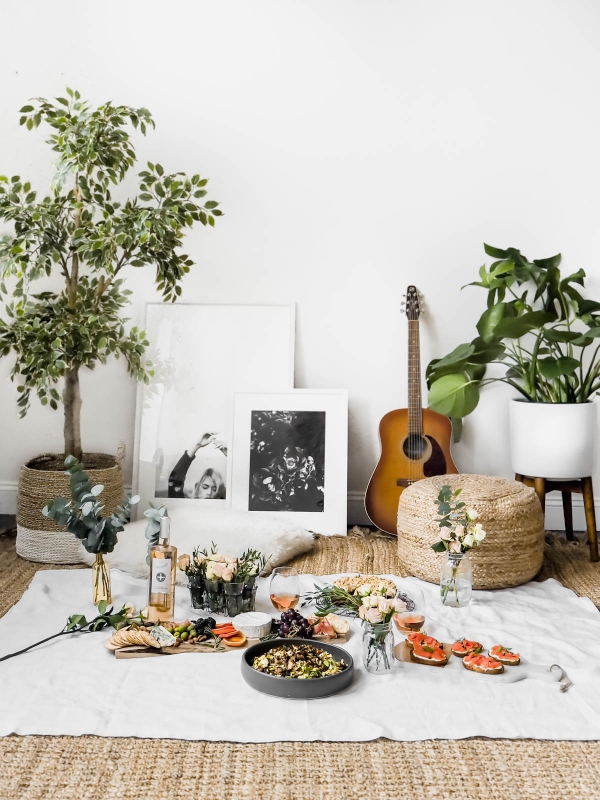 Pick somewhere that's not your dinner table or couch and set up a picnic.
Throw some blankets on the floor, grab some wine, and enjoy a meal together in a different setting. It'll take away the monotony of eating in the same place every day, creating a date-like atmosphere that's safe and fun.
Do you have anything you're doing with your partner to keep the romance alive while staying home?
Let us know in the comments below!
We're doing our best to keep your spirits up under the circumstances, and you can follow us on Facebook, Twitter, Pinterest, and Instagram for some more fun!
Yours in lingerie (and love),
Celine, The Bra Doctor