Just like you should have a variety of bras in your lingerie collection, having the right types of underwear is important too.
Underwear comes in so many different styles, and underwear trends come and go, but if you have the following three types of underwear in your collection, you'll be prepared for any outfit and any occasion.
This doesn't mean you should limit your collection to JUST these three styles of underwear; it just means this is a great place to start before building up your collection with anything your heart desires.

Seamless Underwear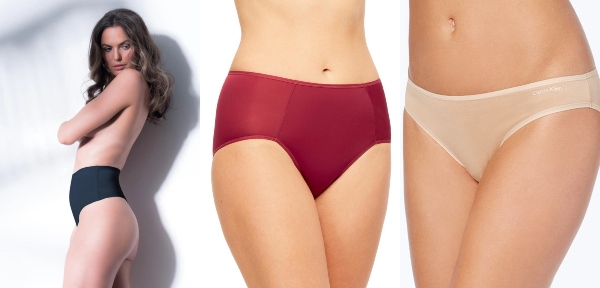 Seamless underwear are a genius invention.
Any outfit, no matter how curated it is, can instantly be ruined by unsightly panty lines. Plus, how annoying is it to have to try and adjust your underwear when they move or bunch up when out in public?
Seamless panties come in a variety of cuts, so you have a lot of options to suit your personal comfort level. Whatever cut you choose, from bikini to boyshort to thong and anything in between, having a few pairs of seamless panties in your drawers will ensure every outfit fits perfectly. Seamless underwear also tends to be made with soft, lightweight material, so they are supremely comfortable, and almost feel like you're wearing nothing at all.

Comfortable, Everyday Underwear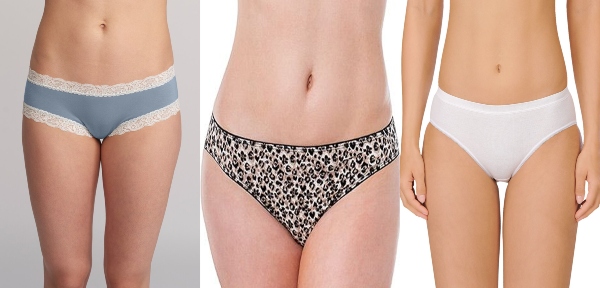 Having a few pairs of cotton or micro modal underwear is also essential for everyday use.
Once again, you can choose cuts based on your comfort level, although we recommend maybe having a couple pairs of different cuts for variety. These pairs of underwear would serve you well for workouts, for period days, or just simply for everyday wear. We recommend soft, natural materials like cotton, modal or micro modal, or bamboo because they promote good hygiene, are great for sensitive skin, and they're generally soft and comfortable for everyone.

The WOW Factor Underwear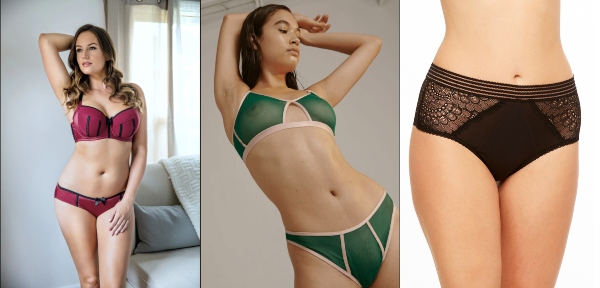 Of course we wouldn't forget the fun side of underwear!
It's also important to have some WOW factor underwear; this means underwear that makes you happy, makes you feel sexy, and brings you joy when you slip them on. They may not be panties you wear every day, but they add a jolt to any day or evening. This could be some lace panties, some revealing panties, sheer panties, or stylish panties that coincide with your current favorite trend. Sexy means something different to everyone, so go by what gives you that instant rush when you look at them.
What is your favorite style of underwear?
Let us know in the comments below!
For more lingerie advice, be sure to follow us on Facebook, Twitter, Pinterest, and Instagram.
Do you have a specific lingerie question you need help with? You can leave me a comment below or contact me here.
Yours In Lingerie,
Celine, The Bra Doctor