Loungewear and sleepwear doesn't have to be boring. You deserve to feel like a luxurious queen even when you're at home, which is where Fleur't comes into the picture. 
With a focus on flattering cuts, the best fabrics, and stylish comfort, Fleur't knows how to create some beautiful loungewear, sleepwear, and lingerie that are all absolute dreams to wear. Some beautiful new Fleur't pieces arrived on Now That's Lingerie for spring, though it's all perfect to wear each season, all day, every day. 
Fleur't Lounge Dress with Cap Sleeves Satin Sache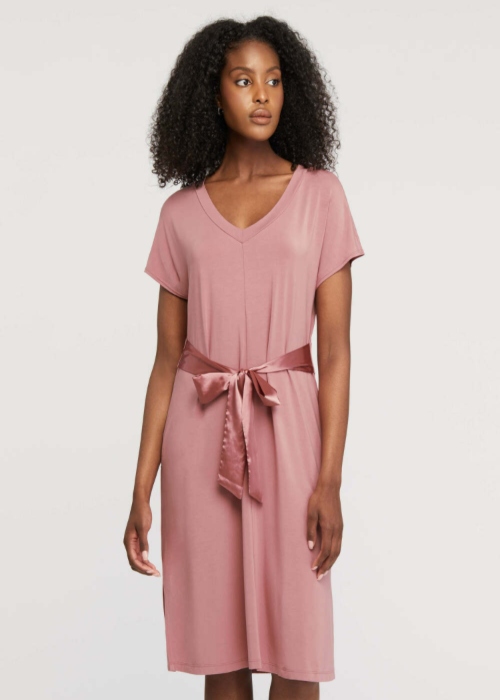 This flowy t-shirt style lounge dress mixes casual comfort with luxe beauty just perfectly. A satin sache is also included, which you can tie around your waist if you want more definition. The hemline falls just at the knee, so you're covered up with this relaxed style. 
Fleur't French Terry Lounge Open Back Top & Bermuda Set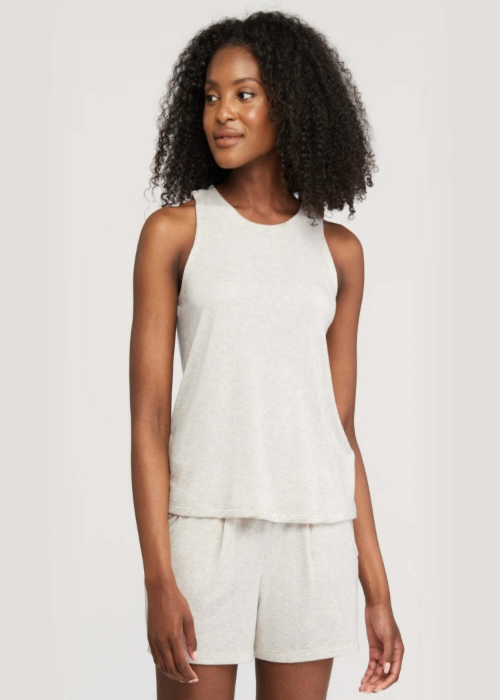 Terry knit allows for breathability and warmth, and feels great on the skin. This terry set features a tank and a pair of shorts. You can break up the set as you wish or wear it together with some fuzzy slippers on a warm summer day at home. 
Fleur't Lounge Tank & Short Set with Satin Straps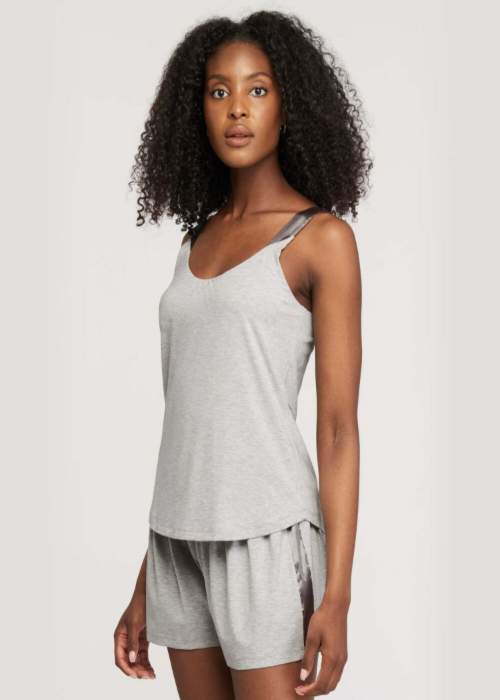 Fleur't really knows how to add the perfect details to transform loungewear into something special. This lounge set has some satin straps and touches of satin on the shorts to take this set out of the ordinary. The material is also gentle on the skin and very breathable. 
Fleur't Lounge Knit Duster Robe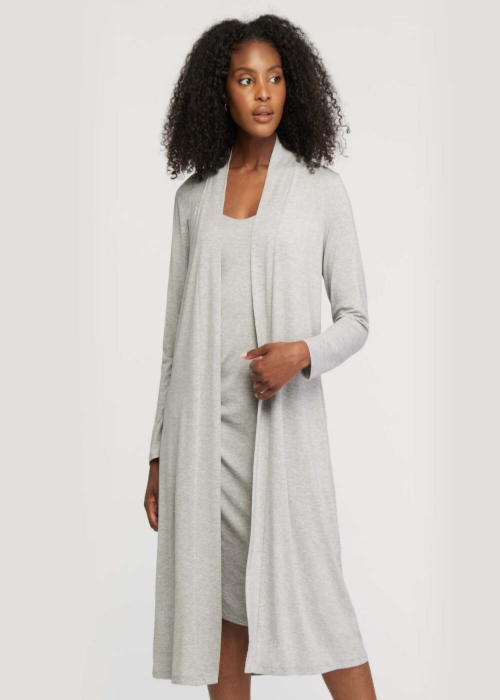 Robes that offer a decent amount of coverage are often way too warm. This duster robe is long but thin enough that you won't overheat when wearing it. It's an open robe without ties, and can even be worn as a duster cardigan with a casual outfit. 
Fleur't French Terry Lounge Top & Pant Set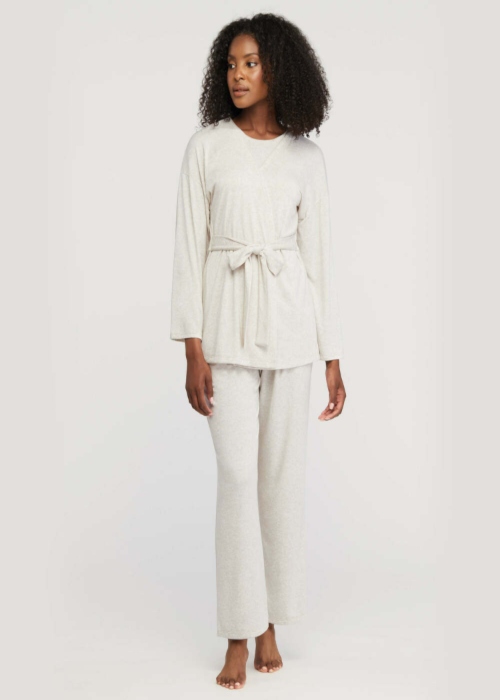 This French terry pant and top set is ideal for cooler evenings, as it'll keep you warm without making you too hot underneath the covers. The top also has a tie at the waist for a fashion-forward touch. 
Fleur't Lounge Modal Shirred Dress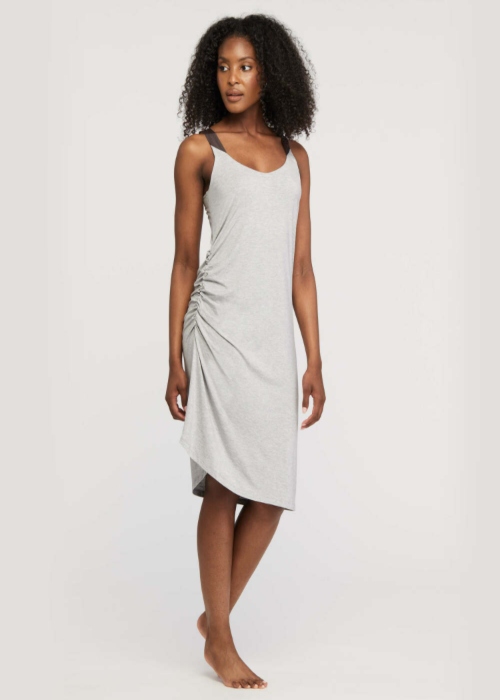 This sweet little dress isn't your average, boring nightgown. The modal fabric has an amazing amount of stretch, and the lightweight fabric is supremely soft. The shirring at the side also adds a little bit of shape to this flowy dress. 
Fleur't Lace Triangle Modal Chemise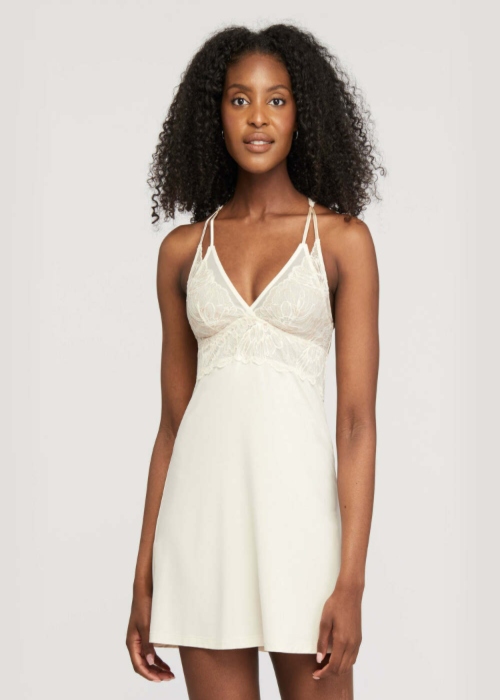 This modal chemise is a little more dressed up than some of the other loungewear featured, but that doesn't mean you're sacrificing comfort with this romantic style. The lace along the bodice is a subtle touch of delicacy with mesh cups peeking out underneath. 
Fleur't Lounge Top & Jogger Set with Satin Straps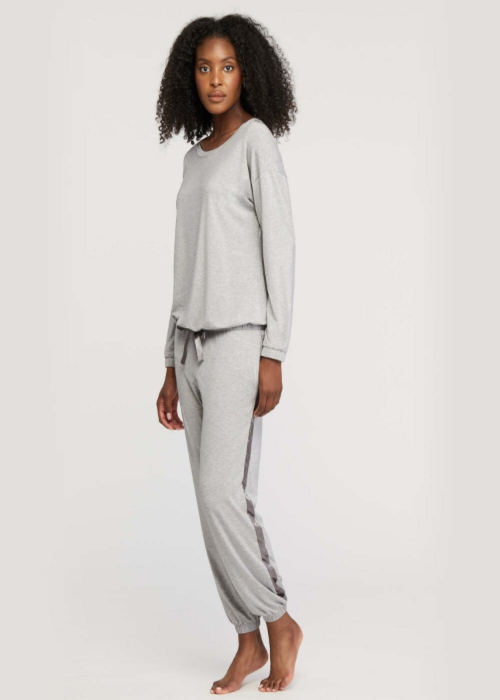 Here's a matching sweatshirt and jogger set that is much more elevated than your typical lounge suit. You could easily throw on a pair of sneakers and run some errands in this set, or just stay at home and binge some Netflix. 
What does your perfect day off look like?
Share with us in the comments below! 
Yours In Lingerie, 
Celine The Bra Doctor