Whether you're a marathon runner or a daily walker, you should have a sports bra for that. Your breasts will thank you.
Sports bras are important for any level of physical activity because they are specifically designed to support our breasts during that movement, keeping them in place and preventing the delicate tissue from damage and stress. No matter how fabulous your other bras are, they just simply don't cut it during your workouts.
It's also important to ensure you have a good quality sports bra that is specifically designed for the intensity of the workout you are doing. A sports bra that is worn out, cheaply made, and lacks support isn't going to do much for you.
What's fabulous about shopping for sports bras right now is that because athleisure and athletic wear are both such prominent trends, bra makers are taking more care in how they design their sports bras. Think fun colors and patterns and unique bits of detail that transform your sports bra from an ordinary piece of lingerie to something you're proud to wear.
You'll see what we mean with some of our sports bras featured below!

Parfait Power Fit Unlined Wire-Free Sports Bra
You don't need underwire in your sports bra to get the best support.
This sports bra is specifically designed to support a larger bust during workouts. It's a perfect mix of fashionable details and practical design.
Naturana Wireless Racerback Sports Bra with Padded Straps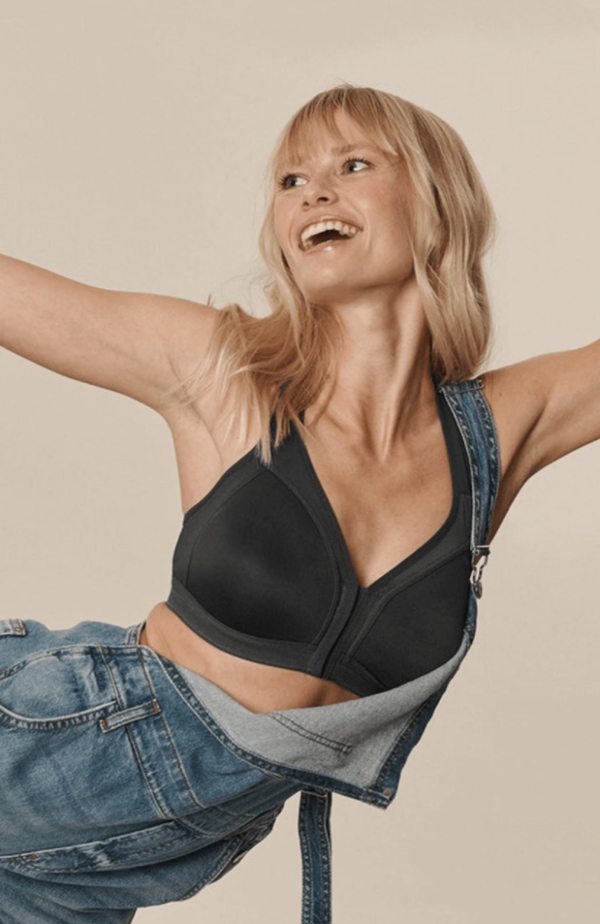 This is a sports bra essential for your lighter workouts, like yoga, pilates, or walking.
It fastens in the front with ease, and doesn't feature wires. The support is in the padded straps and thick band.
Parfait Active Dynamic Underwire with Foam Cups Sports Bra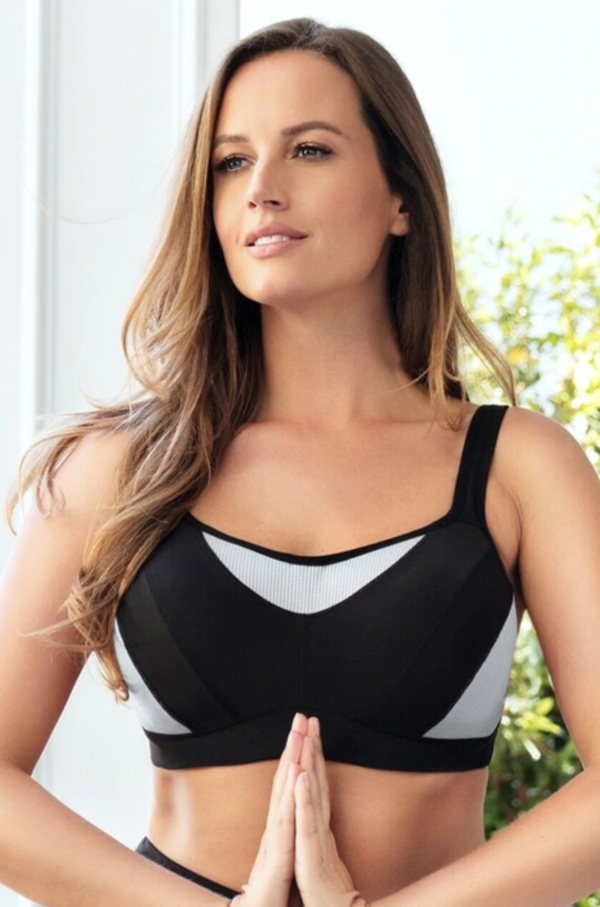 There's no doubt you'll feel supported during some heavier workouts with this dynamic sports bra.
Once again, this bra is designed for a larger bust, and is breathable and comfortable.
Elita Silk Magic Wireless Microfiber Crossover Bra
You'll absolutely love this bra for lighter workouts.
It's so very comfortable and breezy, and is a cute design that'll go perfectly with the rest of your athleisure wardrobe.
Miel Lele Wireless Racerback Removable Padding Bra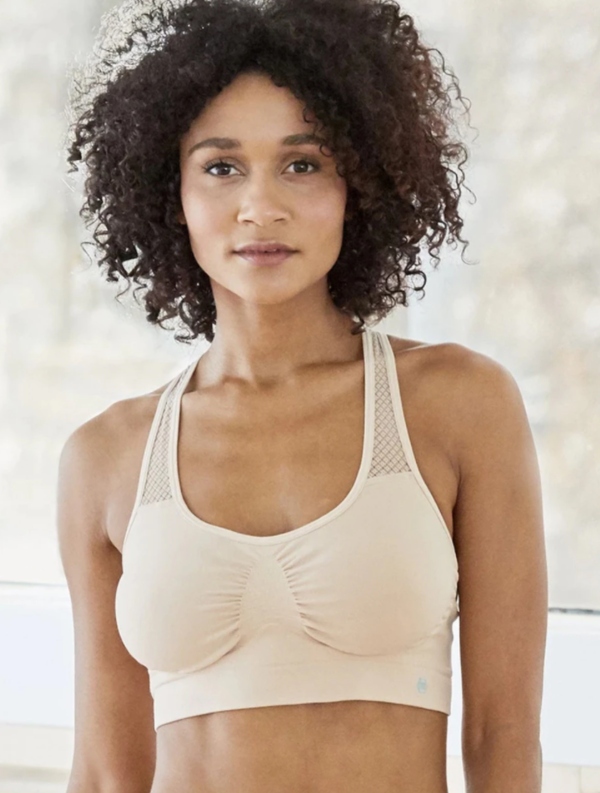 If you're a sweater, even during light workouts, you'll really like this bra.
It's built with special fabric that helps wick away moisture, and is incredibly comfortable.
Do you wear a sports bra for every workout?
Let us know in the comments below!
For more bra tips and advice, follow us on our socials:

Yours In Lingerie,
Celine The Bra Doctor