When you think about passion, romance, and love, what color do you immediately associate with those things? Most of you would probably say red.
Red is a fiery, vibrant shade that has been synonymous with sexy lingerie for a very long time. As lingerie trends change, we typically see a color or two that dominates each season.
So what color trend can we look forward to right now? A reignition of that passionate hue that evokes a sense of desire and seduction: RED!
Mapale Short Lace Robe with Satin Collar and G-String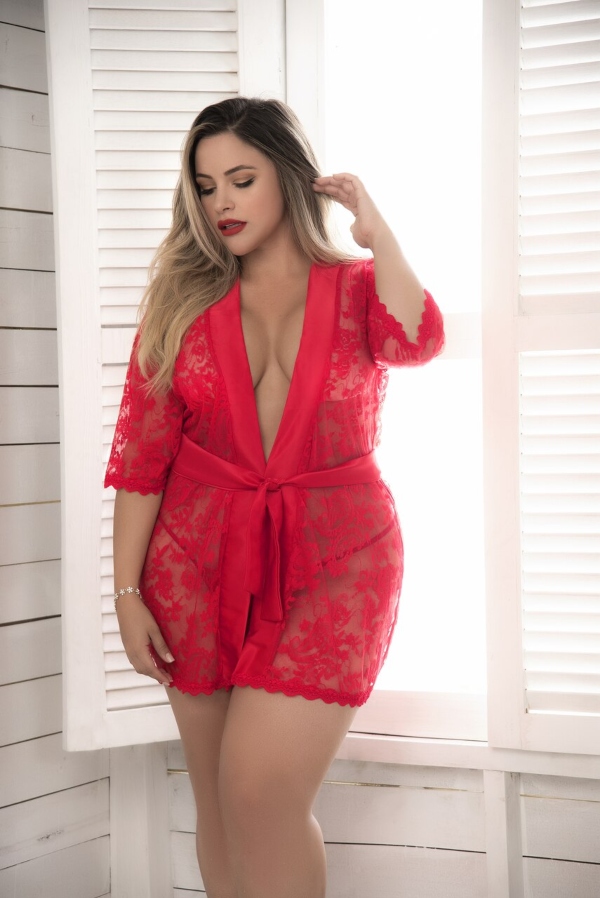 Let's start things off extra spicy, shall we?
A classic lace robe can dress up your existing lingerie collection, it can be a sexy outfit on its own, and it can even be used as part of your wardrobe. This gorgeous essential comes with a matching G-string to create a seductive vibe in the bedroom.
Montelle Mystique Seamless T-Shirt Plunge Underwire Lace Bra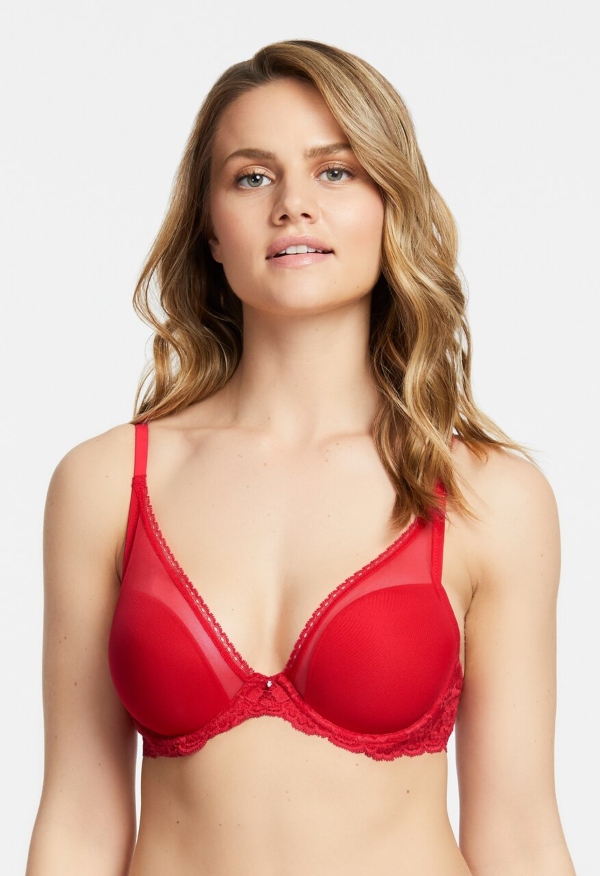 While this seamless t-shirt plunge bra will serve you in so many ways with its versatility, you can also enjoy looking at its unique design.
The lace and mesh transform this t-shirt bra into something much more fashionable, but it'll still disappear underneath your clothing so you get seamless support.
Parfait Maya Non Padded Underwire Plunge Bra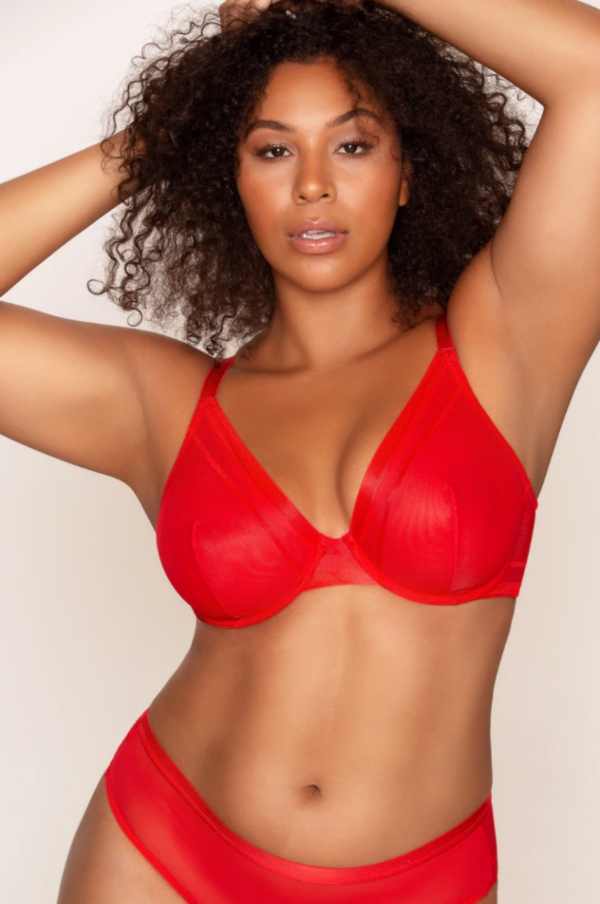 No woman deserves to wear a bra that doesn't keep her locked in, supported, and comfortable all day.
This plunge bra was designed specifically for bigger busts, and is a perfect addition to your everyday wardrobe. It doesn't add any extra bulk to the bust, but gives ample support everywhere that it's needed.
Fleur't Iconic Robe with Silk Ties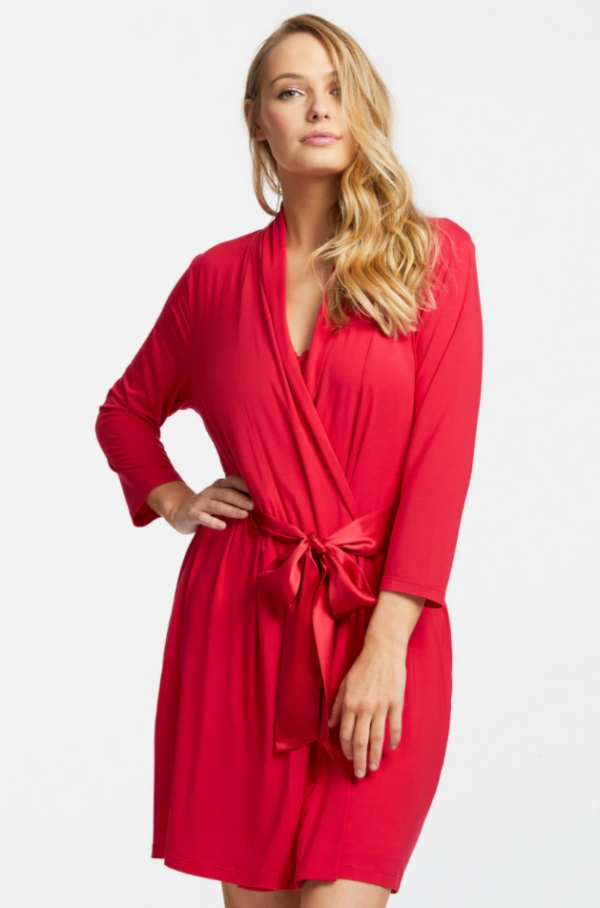 You'll feel nothing less than iconic with how glamorous this robe is.
The soft material feels like an absolute dream against the skin, and the silk ties are just the icing on the cake. It also makes a great gift, either for yourself or someone special who deserves something luxurious.
Elita Silk Magic Wireless Microfiber Crossover Bra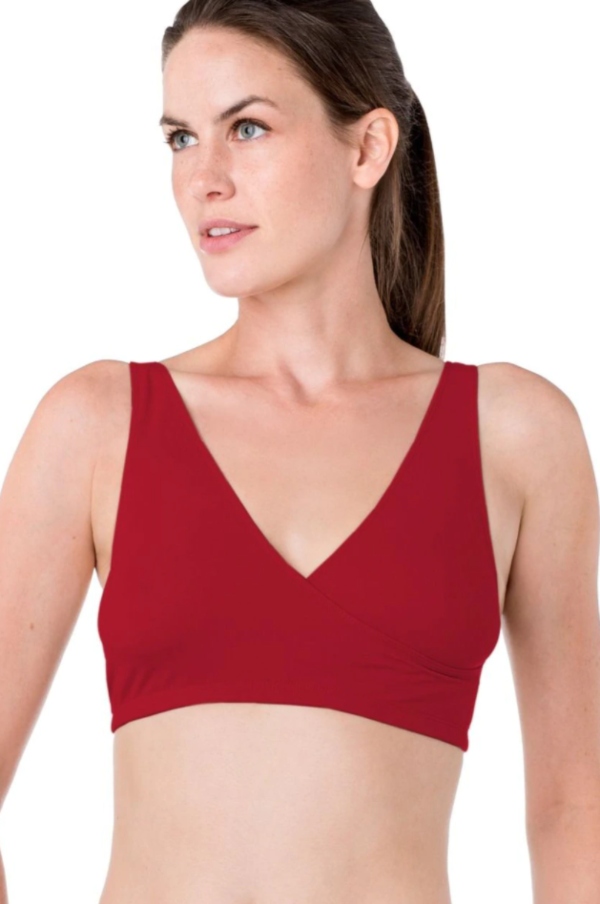 This classic, everyday bra is one you can literally slip on and go about your day with.
It's relaxed and comfortable, perfect for just working from home to a casual day out. While there aren't wires or pads, there is still lots of support built into this bra.
Montelle Pure Plus Full Coverage Underwire T-Shirt Bra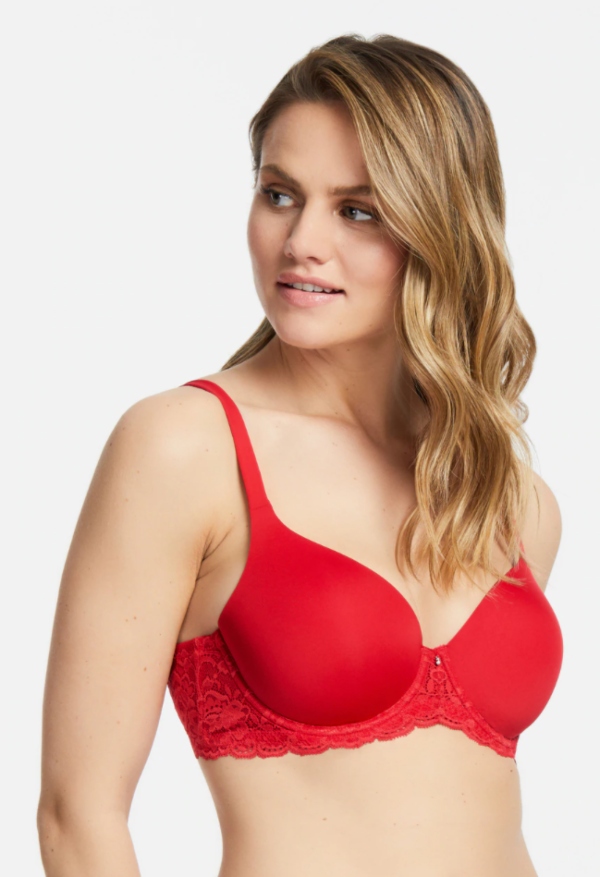 Last but certainly not least, we have another bra you can work into your everyday life while indulging in this color trend.
The full coverage cup works well to encapsulate a fuller bust, but it's really universally flattering no matter your size. The addition of lace on the band is a beautiful extra touch.
Do you own any red lingerie? Are you going to indulge in the trend?
Let us know in the comments below!
Keep up with the latest lingerie trends by following us on Facebook, Twitter, Pinterest, and Instagram.
Yours In Lingerie,
Celine The Bra Doctor

2020 Trends
,
2021 Trends
,
bra doctor
,
Bra Doctors Blog
,
Bra Expert
,
Celine The Bra Doctor
,
Classic Lingerie
,
Lingerie Expert
,
Lingerie Recommendations
,
lingerie trends
,
Lingerie Trends 2020/2021
,
modern lingerie
,
Red Bras
,
red lingerie
,
Red Lingerie Set
,
Red Robes
,
Trend Alert
,
Trend Forecast
,
Trending Lingerie