As a seasoned Bra Doctor, I've been helping people quit their bad bra habits, finding them the perfect bras for their lifestyle, their comfort level, and their unique bodies. I know it can be a bit of a process, but it's so worth it. Once you find a bra that fits you well and is comfortable, you'll be in love. 
One of the most important factors in determining what bras will work for you is knowing your breast shape. This is because bras in your size will come in many different styles and shapes, and they won't all necessarily work for you. Some bra styles may not support your breasts the way you want them to, or you may not get your desired look. 
So let's go back to basics for a moment and talk about some of the different breast shapes and what styles of bras will be ideal for each shape. You might also notice that you're a combination of some of these shapes, giving you more variety in which bra styles you can choose. 

Round 

Round breasts tend to have more evenly distributed weight from the top to the bottom. You have the option for multiple styles, like a t-shirt bra or balconette style.  

Asymmetrical 

Most of us have asymmetrical breasts to a certain degree. A bra with molded cups or a t-shirt bra will help create the illusion of more even breasts as their pads tend to help shape your breasts. If your unevenness is more noticeable, some bra pads or bras with removable pads may help. 

Spaced Out


If you have wide set breasts, you'll notice that there is more space between your breasts. A plunging bra or push up bra can help gently squeeze your breasts closer to the middle. 

Close Set 

This means your breasts are closer together towards the middle of your torso. You'll want to search for a bra with a lower centre gore to ensure your breasts don't get cut off in the middle. 

Shallow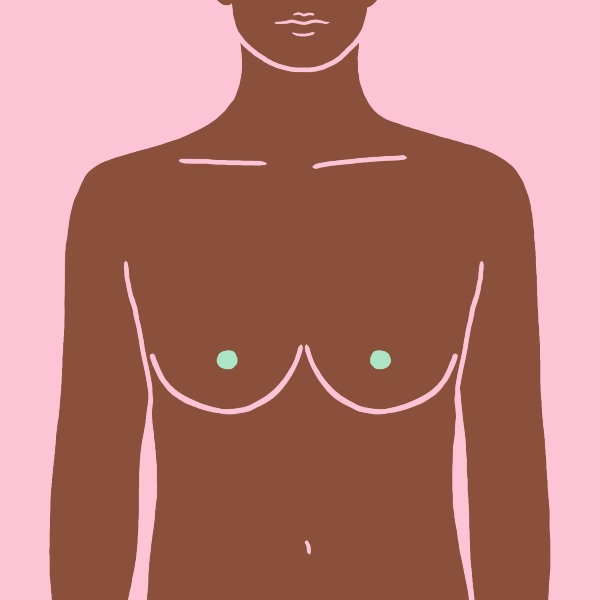 Shallow breasts are breasts where their weight is more evenly distributed on your body. Balconette bras can be cute as you don't have to worry about any spillage over the top of the cups. Push up bras can also help pull the weight up if you want some nice cleavage. 

Narrow Top, Round Bottom 

This means your breasts have less weight at the top, and tend to be heavier at the bottom. A demi cup bra or balconette bra, or even a push up bra, can help bring the weight up, creating a more rounded look.

Heavy At The Sides 

This is what it sounds like; the weight of your breasts tend to fall to the sides, towards your armpits. A structured bra, like a contour or padded bra, can help you bring the weight of your breasts towards the centre. 
What is your favorite bra style? 
Let us know in the comments below! 
Become a lingerie expert by following more tips on our socials: 

Yours In Lingerie, 
Celine The Bra Doctor 

*Note: All images for breast shapes minus one came from this extremely informative article on Healthline. We recommend reading it to find out even more information about your unique breast shape.