You cannot turn your head in a boutique or scroll a lingerie site without seeing wireless bras.
Wireless here, wire-free there; there's no wire anywhere!
Many bra-wearers are just over underwire. This could be for a few reasons. We think a huge thing is that you might not be wearing the right size, or maybe it's easier to just alternate between the two for more comfort. It could also be the shape of your body or how you're built.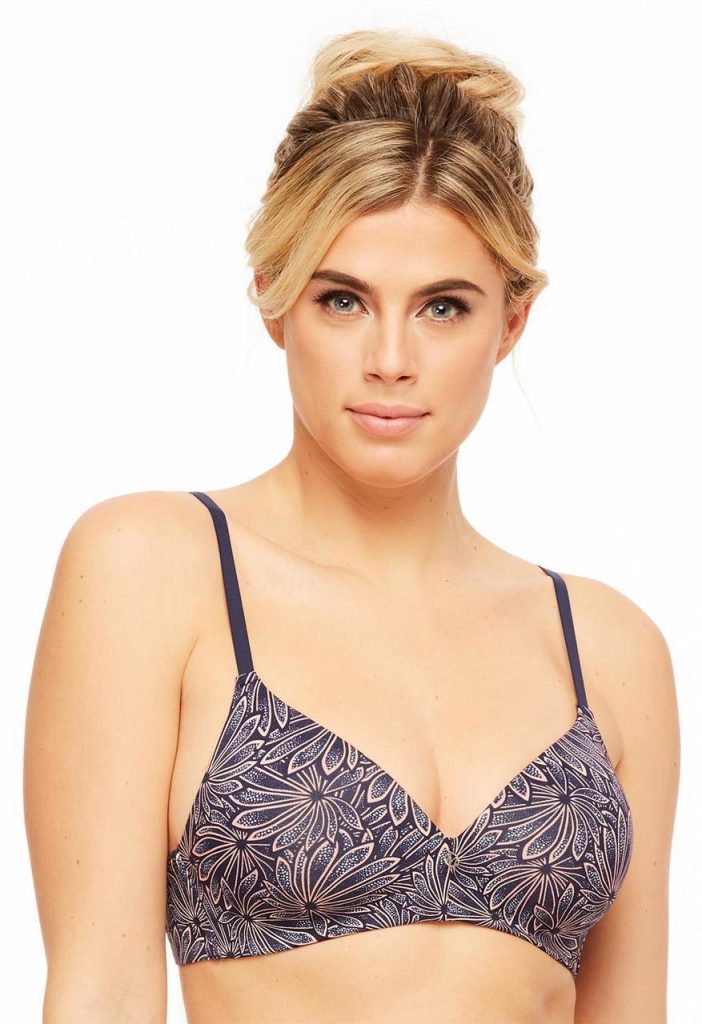 If you do want help with non-underwired bras, you can leave a comment or message our Bra Doctor!
If you're thinking of trying wireless bras, or are convinced that for some reason they just aren't right for you, keep reading!
We guarantee that every woman can find a wireless bra that makes her feel AMAZING in every way.
First things first: know your size. Generally speaking, your size isn't going to change just because you're removing your underwire. Bralettes can have some different kinds of sizing, so you might have to try on a couple different sizes before you really know.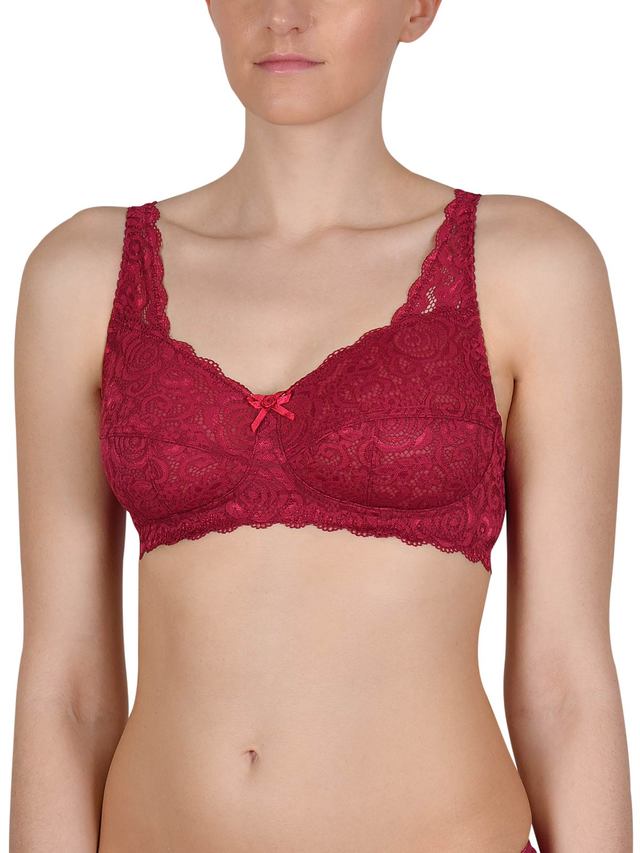 What you should also know is that taking out the wires doesn't mean you're taking out the support. Bras are made of so many pieces, and a wireless bra just relies on parts other than the underwire to give your breasts the support they need. You'll find that the back band or the straps are stronger to make up for the fact that there is no underwire.
Because you don't have underwire, the way you put on your bra matters as well. You want to ensure the hook is tight but not constricting. You can make sure it's where it should be by slipping two fingers into the back band and making sure you have room between your fingers and your back.
You also want to adjust the straps if needed to make sure they aren't slipping off your shoulders. This means they are secure enough to lift up your breasts and keep them where you want them.
You also want to ensure you're scooping your breasts up into the bra. You don't have underwire that'll dig into your breast tissue if you don't have them in the right place. Lift your breast up by the bottom and scoop it into the bra cups. The band should still sit underneath your breasts and should lay flat.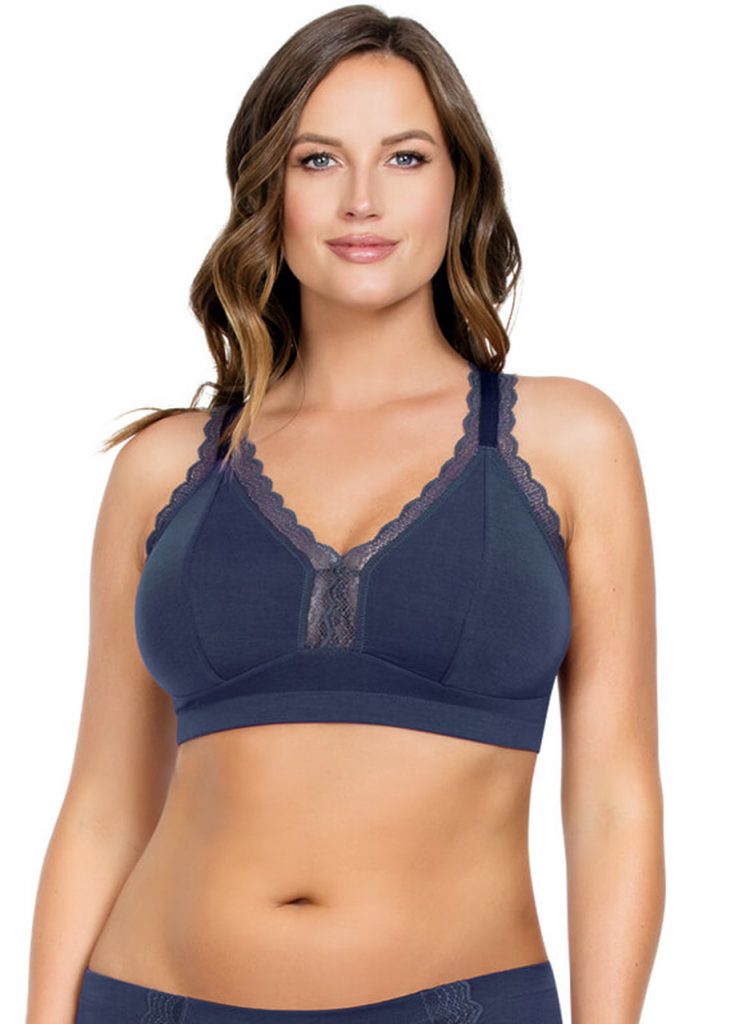 Wireless bras come in so many different styles, meaning that no breast shape or size will be excluded from the comfortable option. From triangle bralettes to sports bras to lace bras and everywhere in between, there's a wireless bra for you.
Also, if you have a big bust, you don't have to be worried that a wireless bra won't give you the support you need. If you go for quality and brands that understand a more diverse size range, you're good! Montelle and Parfait are just two of many brands we carry that know how to fit all breast sizes.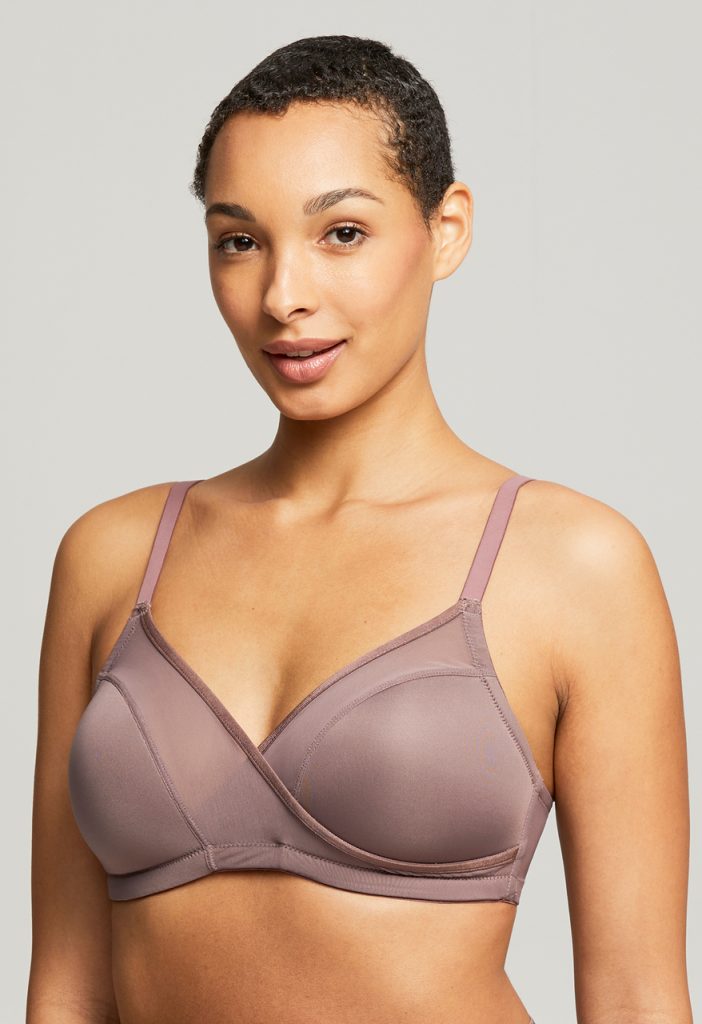 Have we convinced you yet that wireless bras are something to try?
Let us know in the comments below and ask whatever questions you need to!
Follow us on Facebook, Twitter, Pinterest, and Instagram as well so you have all the tips you need for your best lingerie life.

Until next time,

Alicia