Have you ever really taken the time to get to know your breasts?
You might know your breast size already. You may even know that your breasts are perky, they're not so perky, or whether or not they are even or uneven.
Another of the many things you should know about your breasts to buy the perfect bra is whether or not your breasts are heavy or shallow.
When talking about heavy breasts, you might automatically think about breasts that weigh a lot because they're big. That's not totally true. You might notice a lot of the weight of your breasts are focused in one area; either at the top, the bottom, the middle, or maybe even at the sides. You really need to focus on lift to make sure you centre your breasts within your bra cups and are staying supported.
Shallow breasts, on the other hand, mean that the weight of your breasts are more evenly distributed. While all breasts are round, you might notice that yours lay a little flatter across your body. Shallow breasts are common for smaller breasts, meaning you have a little more room to wear things like bralettes or wireless bras.
Now, onto the bras you'll want to shop for whichever type of breasts you have!
Do you have any bra fitting questions, or need a bra recommendation? Leave us a comment or reach out to our Bra Doctor.

Heavy Breasts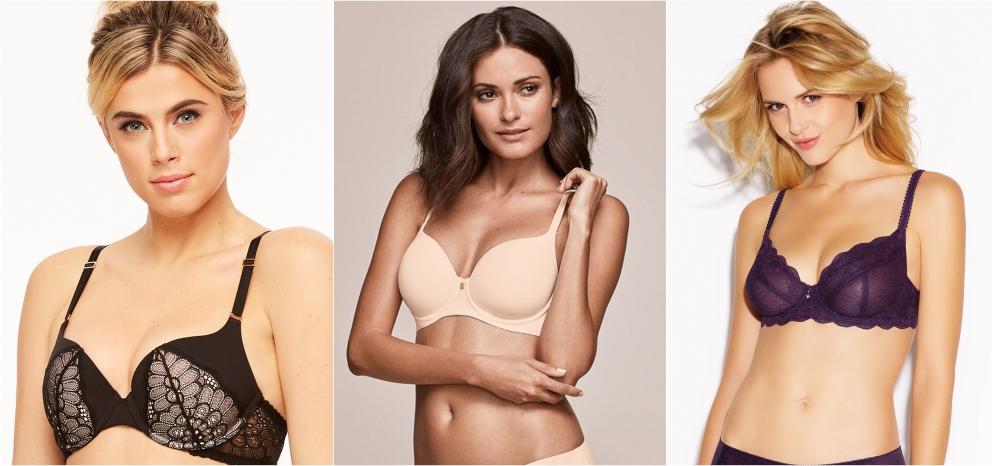 A full coverage bra is ideal for heavy breasts, especially if you're a larger cup size. Full coverage doesn't mean ugly and boring, though! A full coverage bra takes all of your breast tissue and holds it in the cup. You can find full coverage bras with or without underwire, so you can tailor your choices to your comfort level.
A 3-part cup bra is also ideal for heavy breasts, because the bra cups are specially designed to take charge of the breasts to keep it supported. You can find a 3-part cup bra in a number of styles to suit your taste.

Shallow Breasts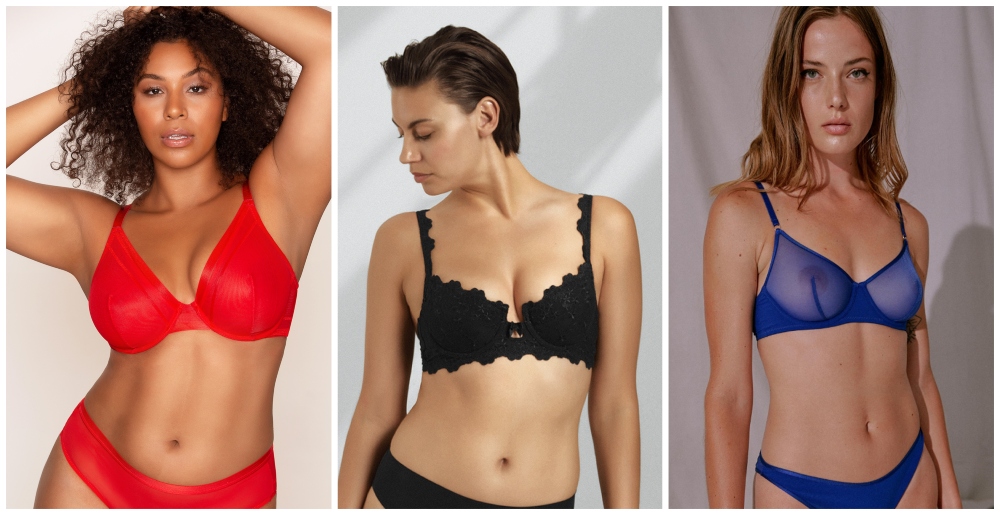 A shallow breast has more evenly distributed weight, which means it may be easier to find a style that you find both flattering and comfortable. For example, unpadded bras are a more relaxed style that takes the focus away from shaping cups and leaves the support to the band and straps. It's less structured, so your breasts aren't being shaped by pads.
A balconette bra can also be quite cute for shallow breasts, as because your breast tissue is a little more exposed, there's no concern about any spillage over the cups.
One thing to note is that not all bras are created equally, so you're not necessarily limited to certain styles. What's most important is fit. Knowing your size is the first hurdle, and trying on styles until you find what makes you feel good is important too!
Don't forget that you can reach out if you need any recommendations!
What is your favorite, go-to bra style?
Let us know in the comments below!
For more bra fitting tips, follow us on Facebook, Twitter, Pinterest, and Instagram.
Until next time,
Alicia

All Bra Doctor's Blog content is the sole property of Now That's Lingerie. We do not authorize any republishing of our content for any reason, with or without credit.