Long gone are the days where the largest size you could find in most bra stores was a 38 DD. You no longer have to go to a specialty store or spend at least $200 for a bra in a larger size.
No matter how ample your bust might be, we can help you find a bra that won't break the bank, and will give you the support you've always needed but didn't know you could find. Furthermore, if you don't have the biggest bust, but have a hard time finding a bra with a big enough band, we have you covered there as well! 
If you need any more specialized help or want to chat one-on-one about what kind of bra you're looking for, be sure to contact me here and I would be happy to help! 

Parfait Lace Wire-Free Mia Bralette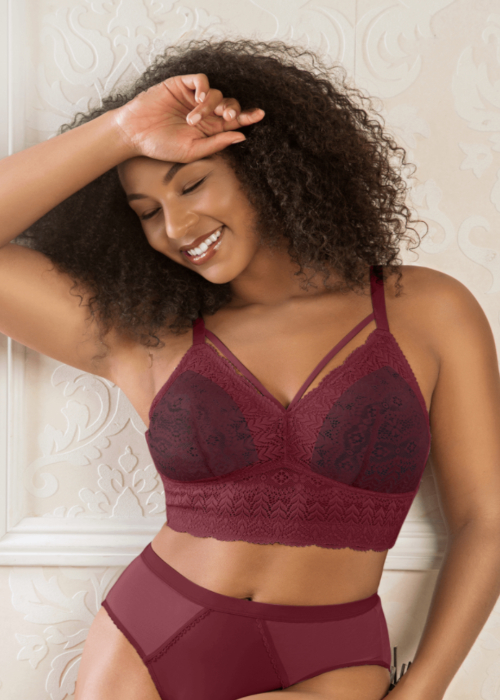 This wireless bralette is absolutely stunning, but is also comfortable enough to wear throughout the day. There are some lightly padded cups that help add a little bit of shape and modesty to the lacy bralette. 
Women with larger busts don't need to shy away from bralettes. With this bralette specifically, it is actually designed to support an ample bust. 

Parfait Charlotte Padded Molded Balconette Satin Underwire Bra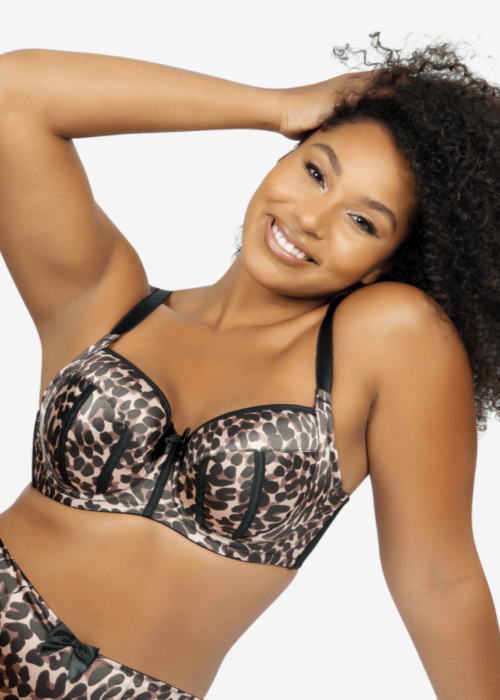 This fan favorite will give your lingerie drawer a fun retro vibe, while also giving your bust the support it needs. 
The balconette style offers some beautiful cleavage, while the band, the underwire, and the molded cups offer supreme support without making you feel constricted. 
Montelle Wireless Cup Lace Bralette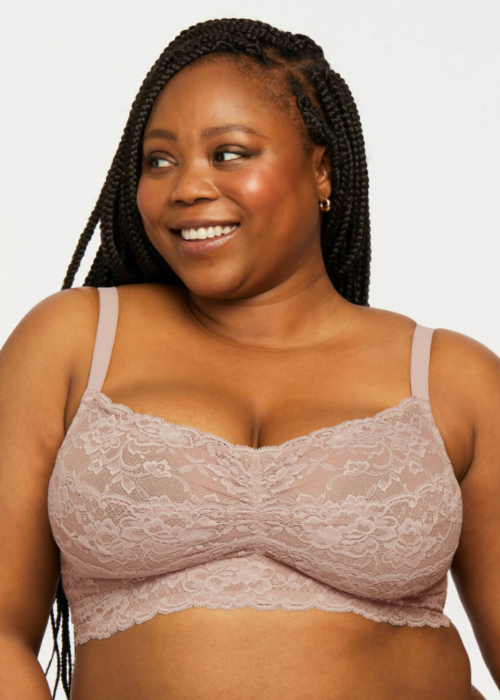 You will want to live in the soft comfort of this lace bralette, and you might be tempted to with there being so many color options. 
You do get a more relaxed fit with this wireless bralette but you needn't worry about not having enough support. The bralette is constructed well and is made with high quality materials. 
Naturana Wire-Free Molded Soft Cup Cotton Bra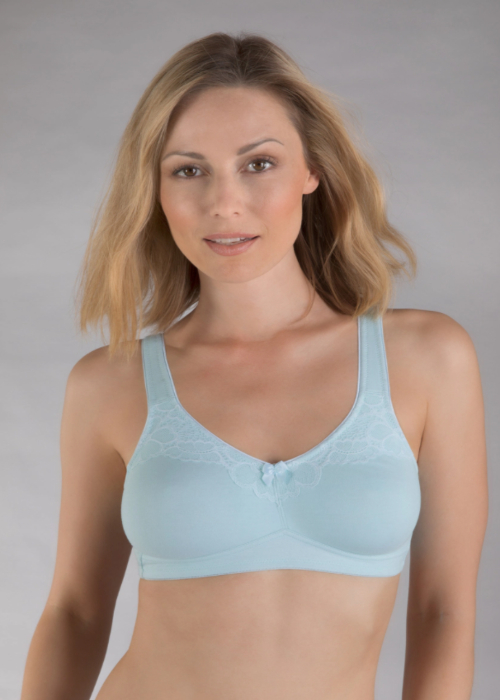 Soft cup bras are wonderful to have for days when your breasts are feeling a little tender or sore. This soft cup bra has some molded cups to offer a little bit of shape. 
The soft cotton is also breathable and lightweight, giving your breasts the support they need with the relaxation they crave. 
Parfait Lace 3-Part Cup Underwire Unlined Charlotte Bra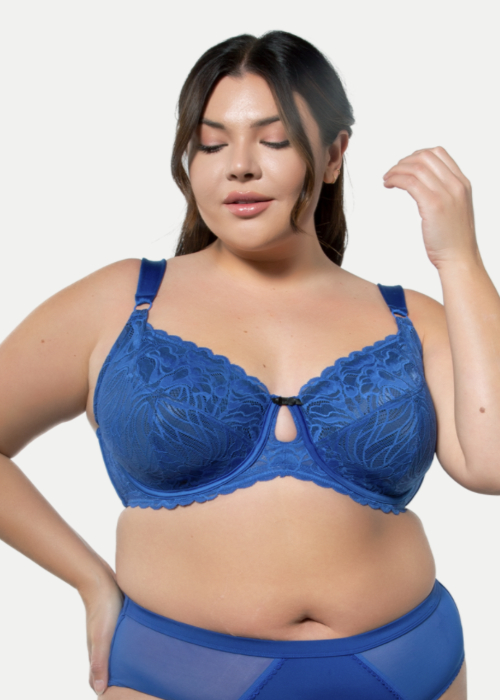 This sexy bra offers full cup coverage, which works well for keeping bigger breasts locked in. 
The 3-part cup also adds some structure to the bra, helping to even out your shape and add even more support. You get all this with sultry lace to feel like a supported bombshell babe. 
Naturana Wireless Cotton Full Cup Bra with Comfort Straps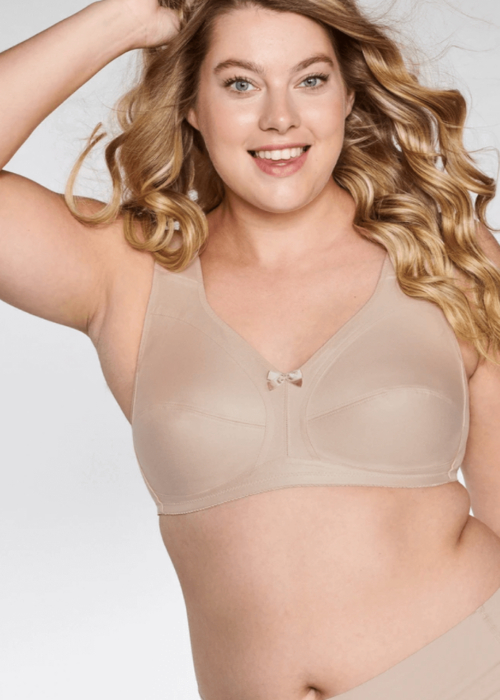 Many of us won't realize just how much strain our breasts can be on our back when we are not wearing a well fitting bra until the pain starts. 
The comfort straps on this wireless bra ensure that the weight of your breasts is supported without wires, while also ensuring that the straps don't dig into your shoulders, causing them pain as well. 
Parfait Casey Padded Plunge Molded Underwire Bra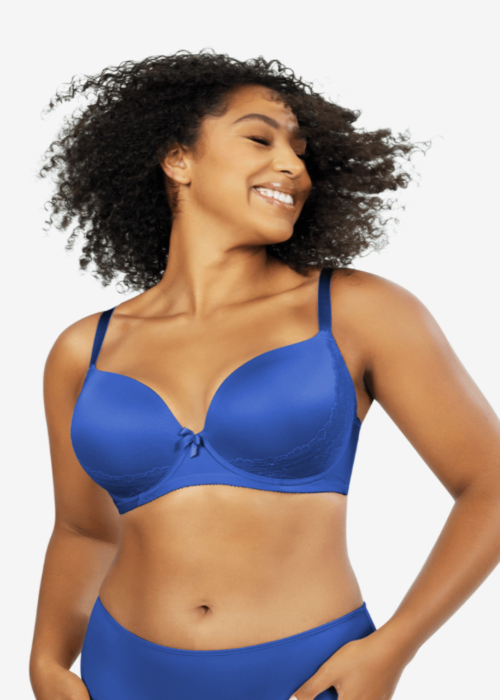 This cute bra is a nice addition to your bra collection when you just want something that'll be seamless and supportive for everyday wear. 
It helps that you can shop this bra in some really pretty colors to brighten up your day as well. 

Montelle Pure Plus Full Coverage Underwire T-Shirt Bra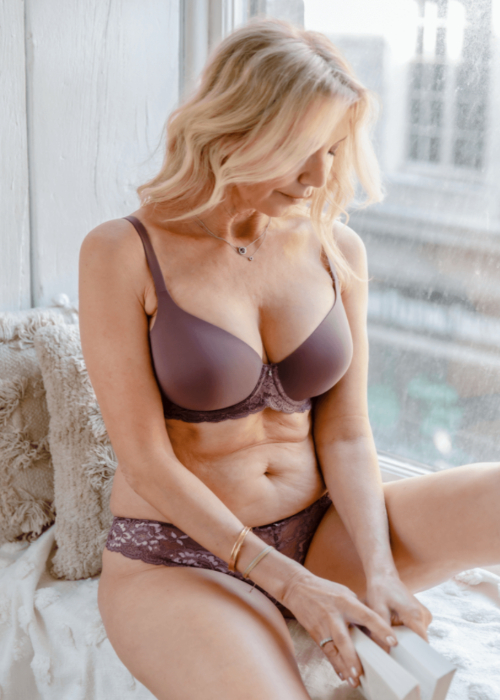 This is another bra that gives you ample color options while also working with a large portion of your wardrobe. 
You get great support and a lightweight, comfortable fit. 
What is the biggest hurdle you find when bra shopping?
Let us know in the comments below! 
Yours In Lingerie, 
Celine The Bra Doctor