Body positivity has been transforming into other movements, like body acceptance or body ambivalence, but that's not to say it's over!
We could all use a little positivity kick sometimes, and that's why we've gathered some more quotes from some of our favorite celebrities on body positivity to share with all of you.
We hope you're inspired, excited, feeling sexy, and loving life!
Sam Smith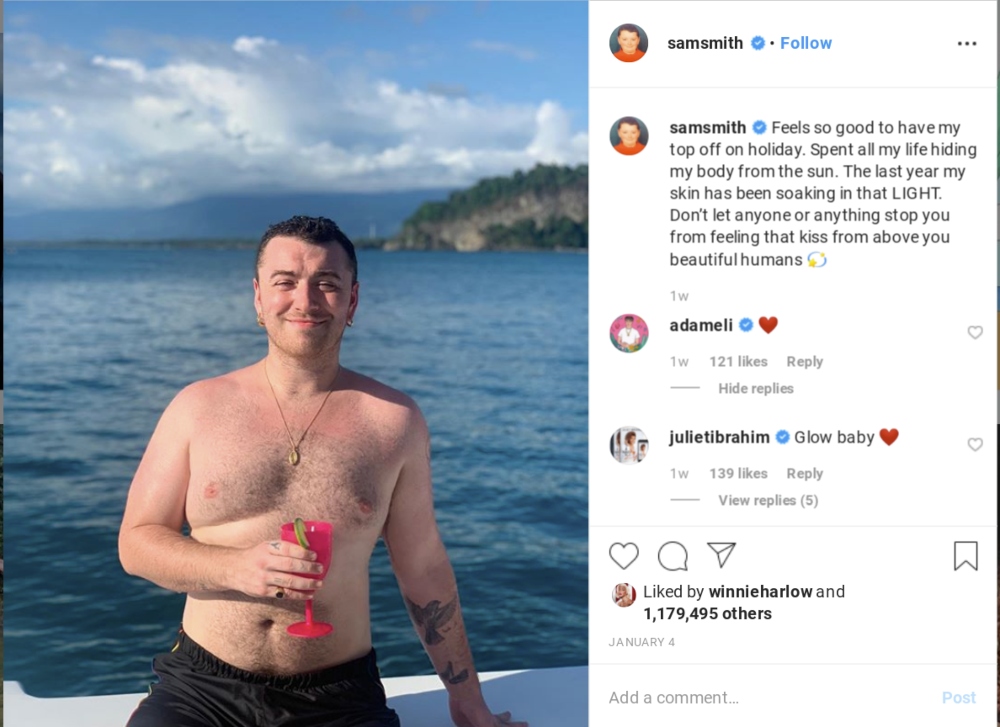 Sam Smith has been one of our favorite people to keep up with lately. It seems like they are really coming into their own beauty, and we appreciate how much they are willing to share!
One of their most recent Instagram posts celebrates having a holiday and feeling comfortable enough to take their top off.
Taking small steps like this to become more comfortable with your body is truly monumental. Way to go Sam!

Sarah; The Bird's Papaya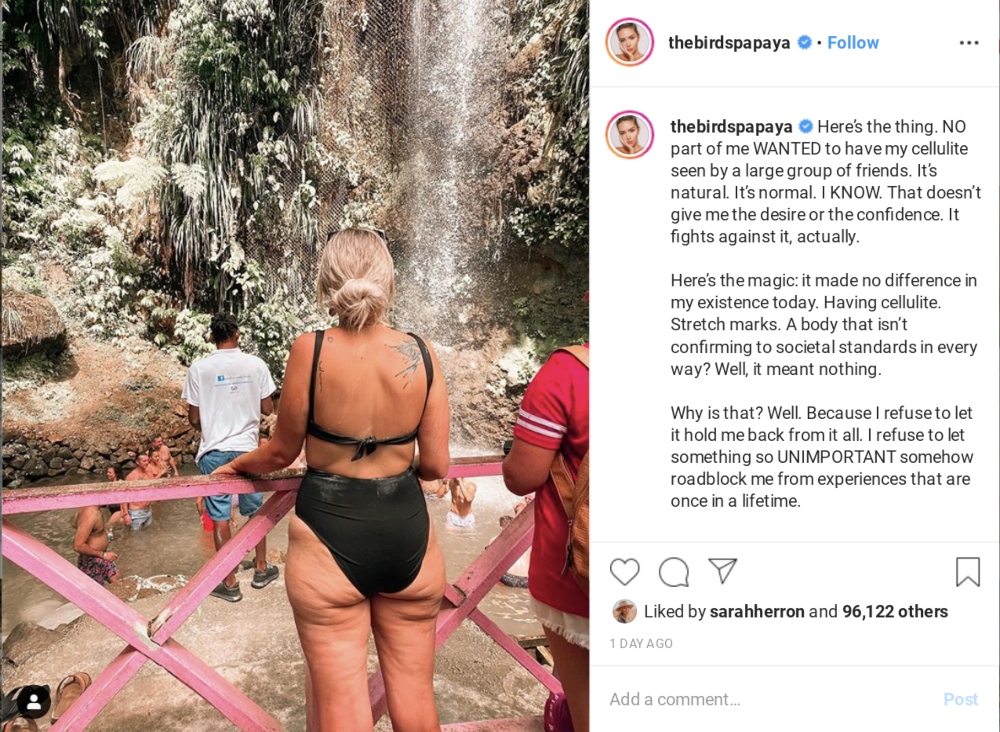 If you've been sleeping on Sarah's Instagram, you need to go follow her now!
She's sassy, she's a wonderful writer, and she's not afraid to celebrate her body, which has been through a lot. We love one of her most recent posts where she brings up cellulite; something we really should not care about because it's NORMAL, but we seem to sometimes.
We can't help but smile and be inspired when we read Sarah's posts.
Lizzo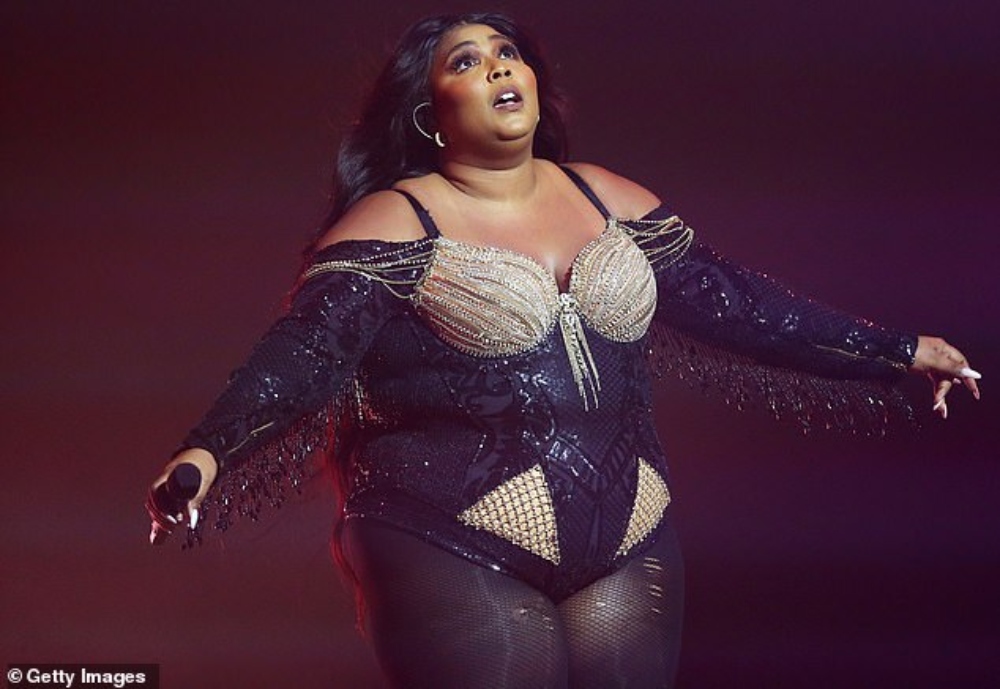 You can't go anywhere without hearing Lizzo's music, or scour social media without seeing her cool sense of style.
She recently came under some scrutiny regarding her weight and her status as a role model. However, she's said: "And I remember what listening to music did for me, what other artists have done for me growing up, and it's really full circle to see that start to happen with my music.
'That was the goal – to help bring some type of positive change and positive influence to the world and the way we feel about ourselves and this is really starting to happen now."
While she advocates for body positivity, she also lives a healthy lifestyle and puts on some physically demanding, highly entertaining shows – and she looks fabulous doing it all!
Emily Ratajkowski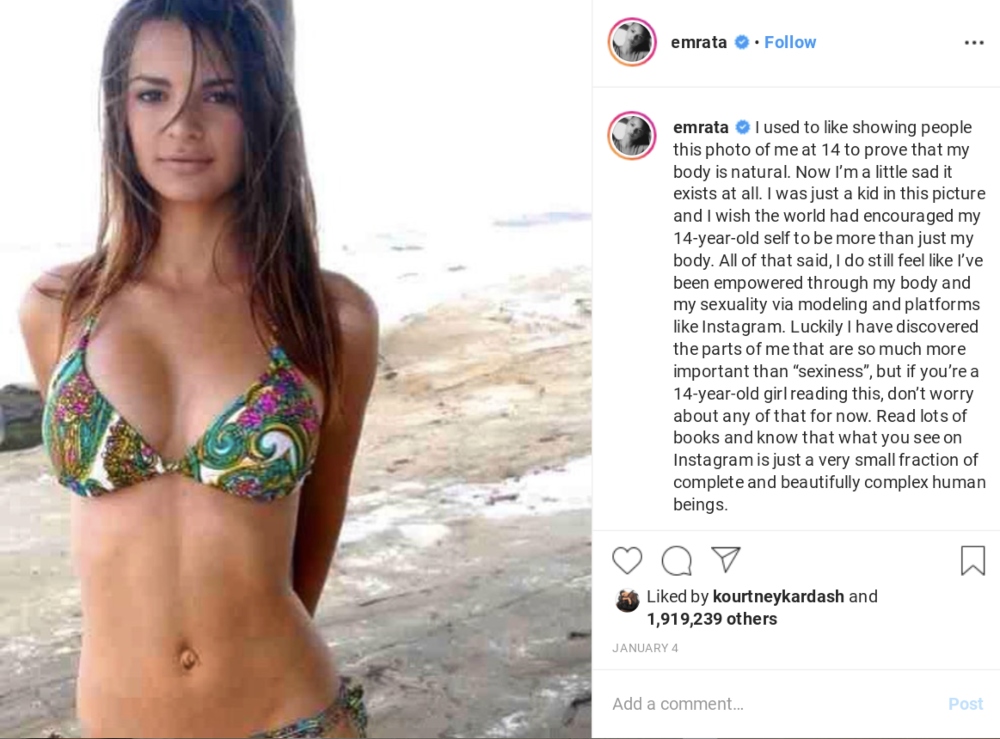 People who are slim or have stereotypical supermodel bodies are often overlooked in the body positive movement. We think this is a mistake, as the purpose is for no person to feel bad about their bodies, and that no one body type is better or worse than another.
Emily even recently shared her own struggles with her body image at a young age, and shares that we should instead focus on things that matter; learning and growing as a person.
You go girl!
Have you read or seen anything inspiring lately?
Share with us in the comments below!
Stay on this body-loving train with us on Facebook, Twitter, Pinterest, and Instagram.
Until next time,
Alicia
All Bra Doctor's Blog content is the sole property of Now That's Lingerie, We do not authorize any republishing of our content for any reason, with or without credit.