The magic that you experience once you start wearing a bra that ACTUALLY fits is so real!
A lot of people who feel that bras are uncomfortable are typically wearing the wrong size or style. We know that for some, bras just aren't comfortable. We also know that certain styles are just a no-go for some people, and that's okay.
No matter what you feel about bras, it's important to know what it takes to find your proper size. It makes shopping for the right bra so much easier, and much more fun!
Read below for a refresher course on bra fit!
Get Measured
Having a professional bra fitter measure your bust is crucial. It's not always easy finding the right person to measure you properly, and it can also be uncomfortable for some. We totally get that.
You can measure yourself at home with some measuring tape if you feel more comfortable doing that. You want to measure above your waist right underneath your breasts, as well as measure around your bust right in the middle of your bust, right at the nipples. Subtract the number you get for your band size (your measurement under your breasts) from your bust size (the measurement around your boobs) to get your cup size.
This handy chart from Lane Bryant shows you what that number you get after subtraction will lead to.

If you're concerned about knowing what your measurements mean, ask our Bra Doctor! You can leave a comment or send her a message.
Know Your Breast Shape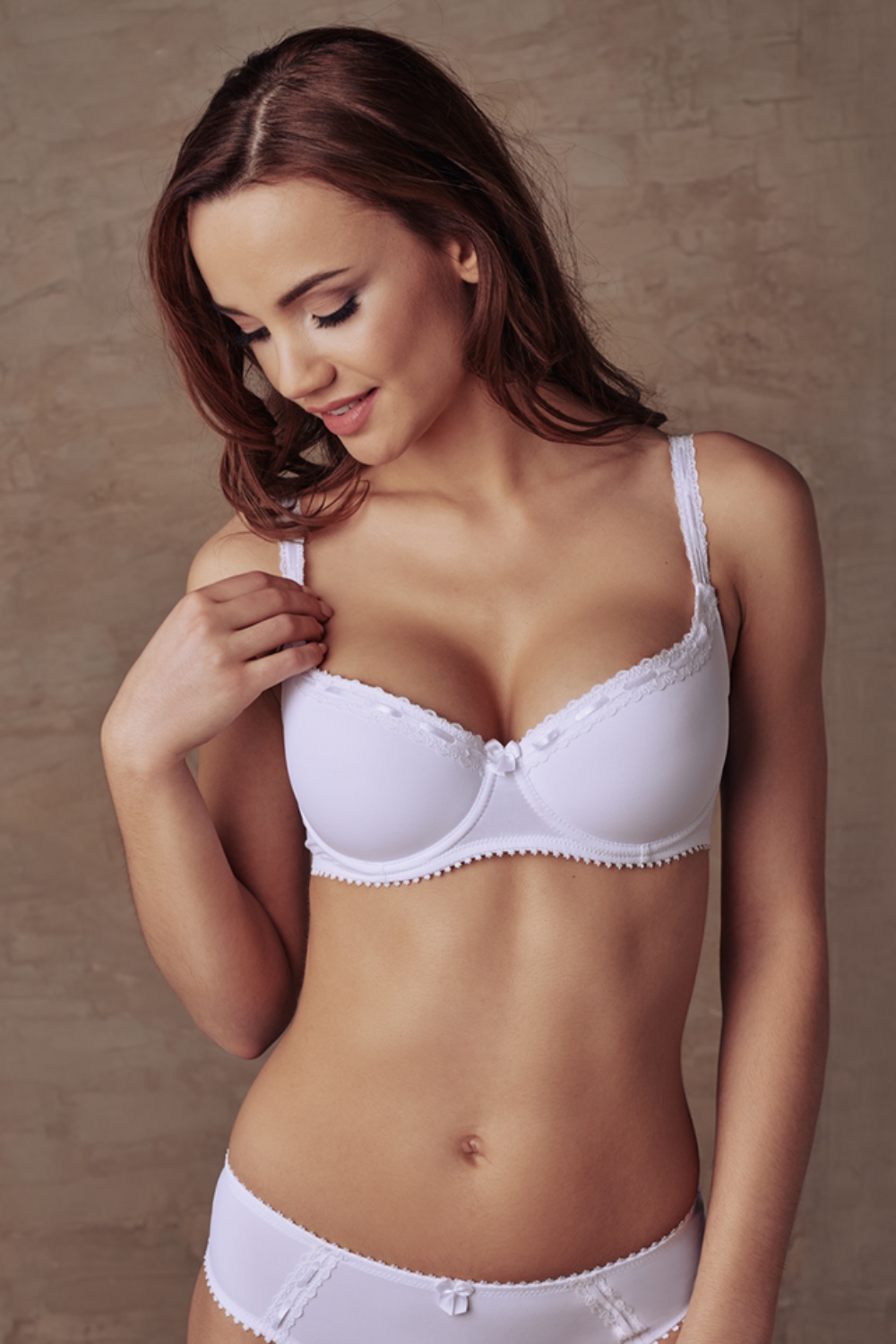 Some of us have a little more volume at the top or bottom of our breasts. Some of us have extra boobage at the sides. Most of us have uneven breasts to a certain degree too!
Knowing what your breast shape helps you determine which bra styles are going to fit you the best. For example, if you have bottom heavy breasts, you'll probably want underwire to keep the weight up or a very strong band if you go wireless. A full cup bra can also encapsulate all of that tissue and keep it lifted.
Check The Cups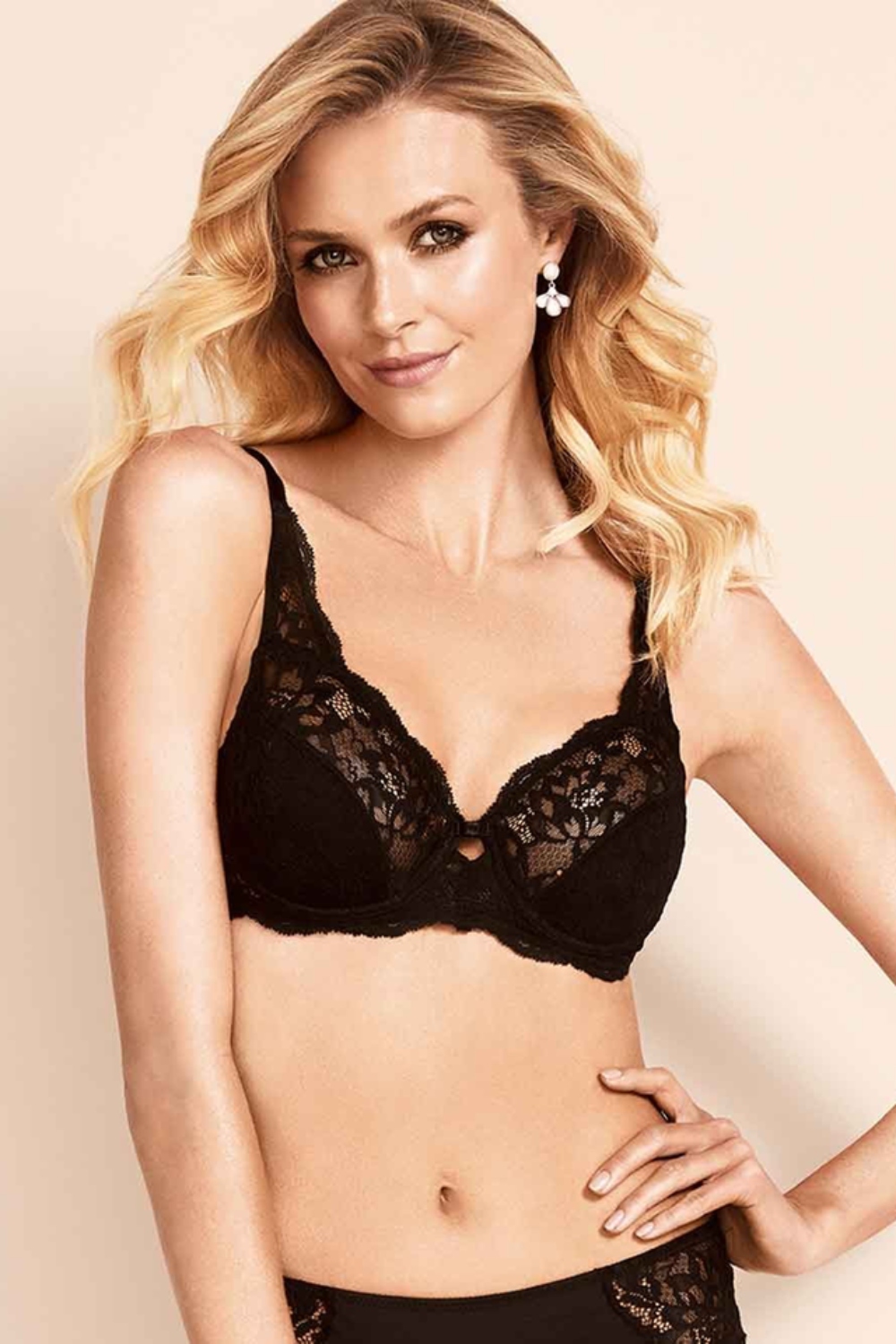 When you put on your bra, you want to grab your breasts from the side and scoop them towards the middle of your bra. That way, your entire breast is in the cup and your bra isn't digging into your sides. You should be able to fit your breasts inside the cup, save for some cleavage.
If you have gaps at the top of the cups, your bra is too big. You'll either need to go down a cup size, go down on your band size, or both. If your cups dig into the breast tissue, that definitely means it's too small.
Check The Band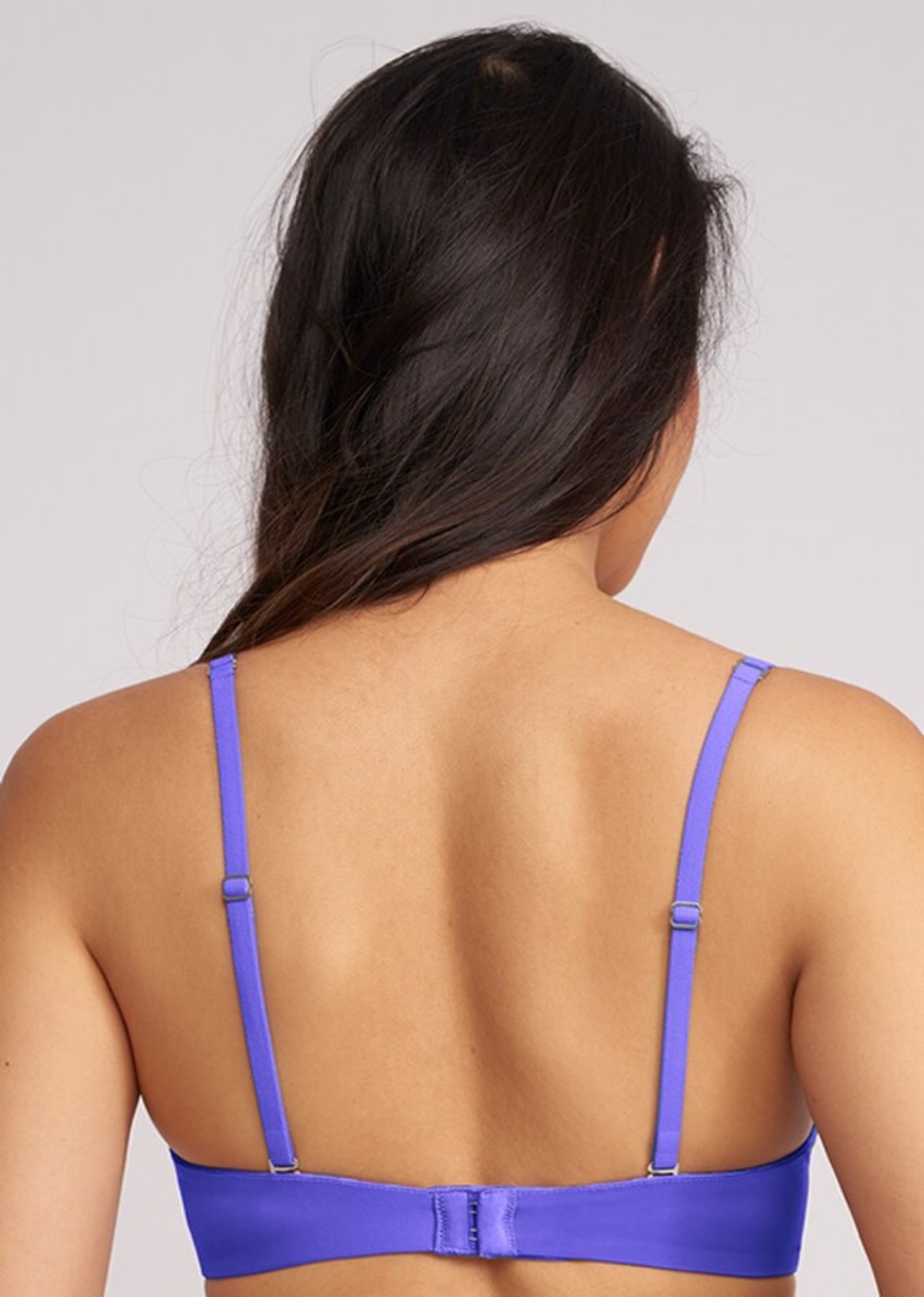 Most bras with a hook and eye closure have multiple lines of hooks for a reason. Our bodies change so much, and even on a month to month basis. Sometimes you need a little bit of extra room, or need your bra a little tighter.
When buying a bra, you want to make sure you can hook it comfortably in the loosest hook. Your band will stretch out over time, so you'll want the option to hook it a bit tighter with it still fitting properly.
When your bra is hooked on the tightest hook, slip two fingers into the back band. If you can fit more than two fingers in the band, it's too big.
If you want to make that bra work for you a little bit longer, you can also try some bra back extenders.
Your back band also needs to lay flat and straight on your back. It shouldn't ride up!
The Centre Gore and Underwire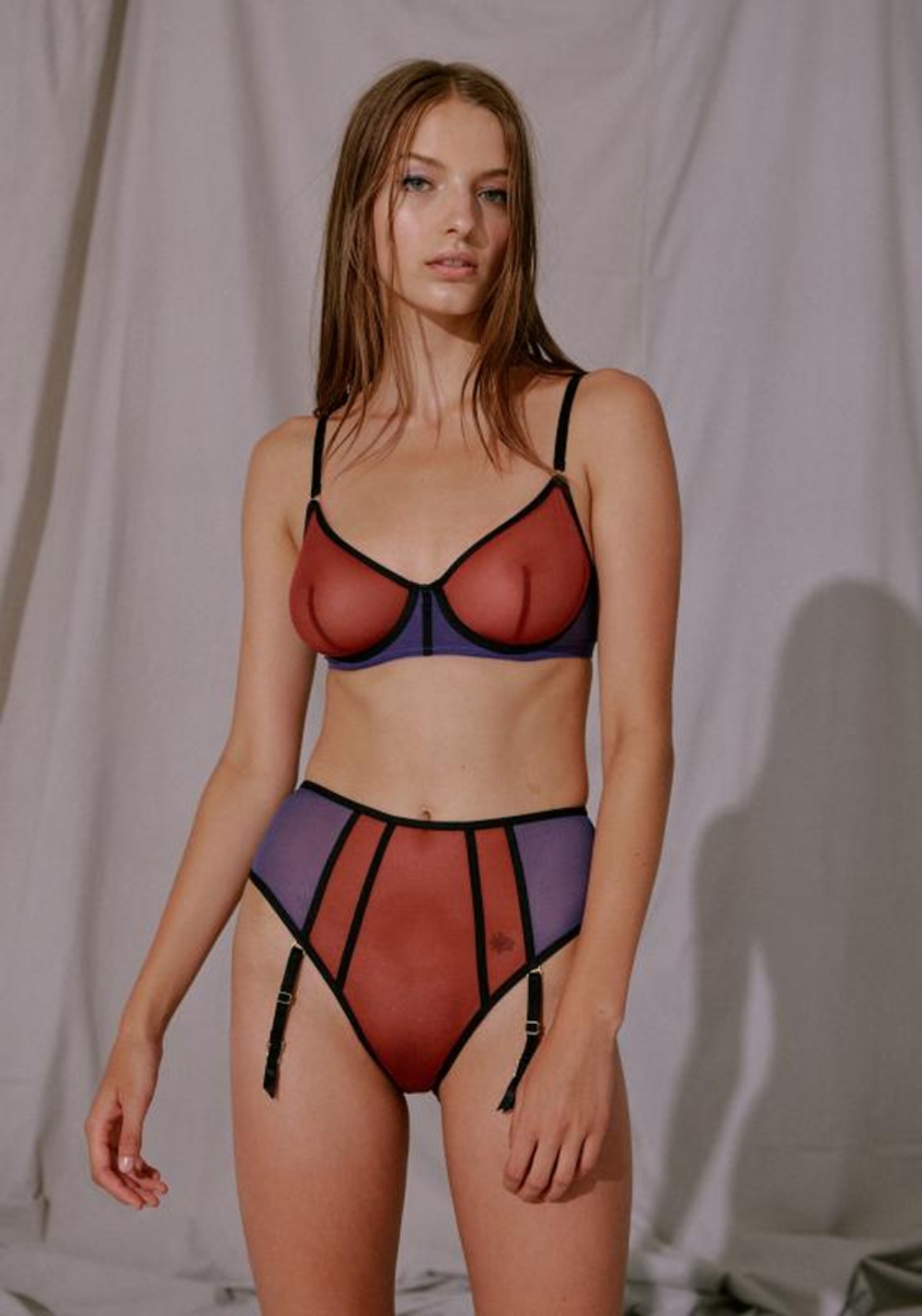 Believe it or not, underwire is supposed to be comfortable. When it digs in to your breasts or waist, it's because the bra doesn't fit.
Your underwire should gently hug the bottom of your breasts and sit lightly on your body. It should stay put, too. The centre gore (the centre of the bra where your underwire meets) should also lay flat on your torso.
Making sure that your band fits well and using that scoop method to get your boobs inside the bra will all help ensure that your underwire fits well.
One more thing to keep in mind: if you're a 34E, you won't be one with every brand and every bra. You may have to play around and try different brands to find your perfect size. That's normal, and don't let that deter you!
What the best bra fitting tip you've ever received?
Let us know in the comments below!
For more lingerie fitting tips, follow us on Facebook, Twitter, Instagram, and Pinterest.
Until next time,
Alicia
All Bra Doctor's Blog content is the sole property of Now That's Lingerie, We do not authorize any republishing of our content for any reason, with or without credit.