The sports bra has become an absolute essential. Well, they always have been in our books. But with athleisure growing exponentially during quarantine, and comfort becoming a trend, everyone is more inclined to add more sports bras to their collections. 
While a sports bra is a must-have for anyone engaging in any level of physical activity, they're also fabulous for just hanging out in. They're comfortable and breathable, and they look cute too! 
So we want to show you some of our most popular sports bras, featuring styles for all activity levels and sizes. Keep scrolling for some shopping inspiration and if you have any questions about how to shop for a sports bra, leave us a comment below.
Triumph Triaction Free Motion Wireless Sports Bra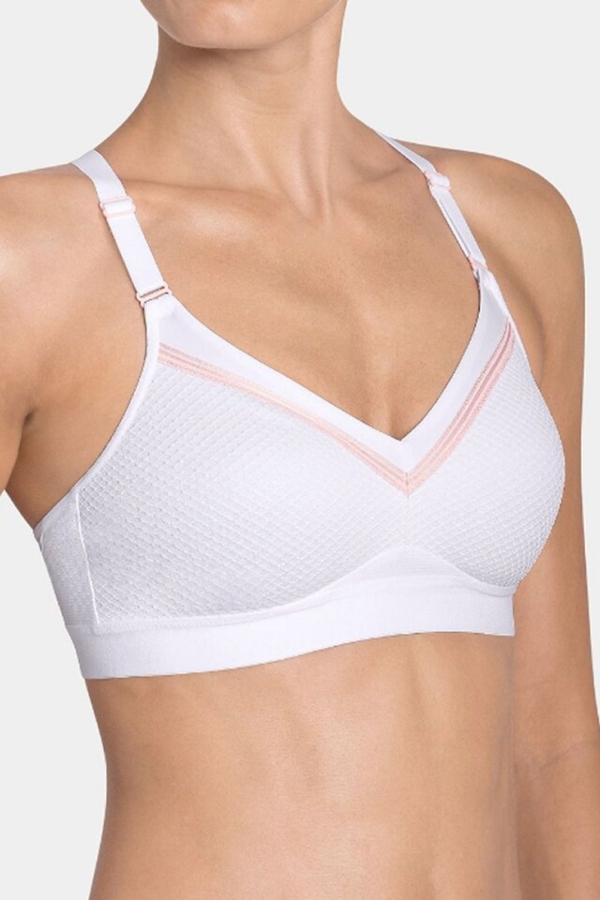 This fantastic sports bra features all the bells and whistles you want from a sports bra that you're working out in. 
The fabric is breathable and helps control moisture, there's stretchy Lycra for freedom of movement, and there's ample support to ensure your breasts don't get damaged or sore during your workouts. It's a winner.
Wireless Racerback Sports Bra with Padded Straps By Naturana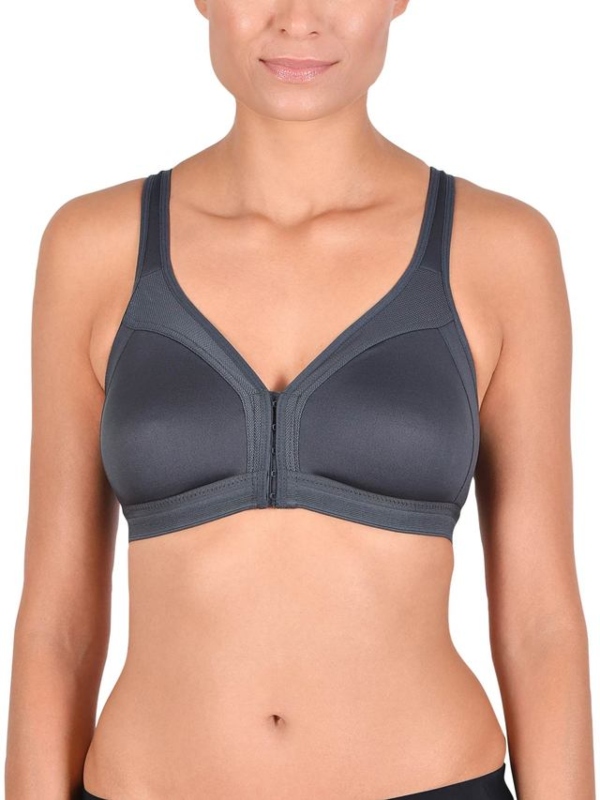 The design of this sports bra may look simple, but on closer inspection, there are little things that make this sports bra special. 
First of all, it's a front closure bra, making it super easy to put on, and the straps are padded which add to the soft comfort of the bra. It's perfect for lighter activity like yoga or Pilates. 
Lele Wireless Racerback Removable Padding Bra by Miel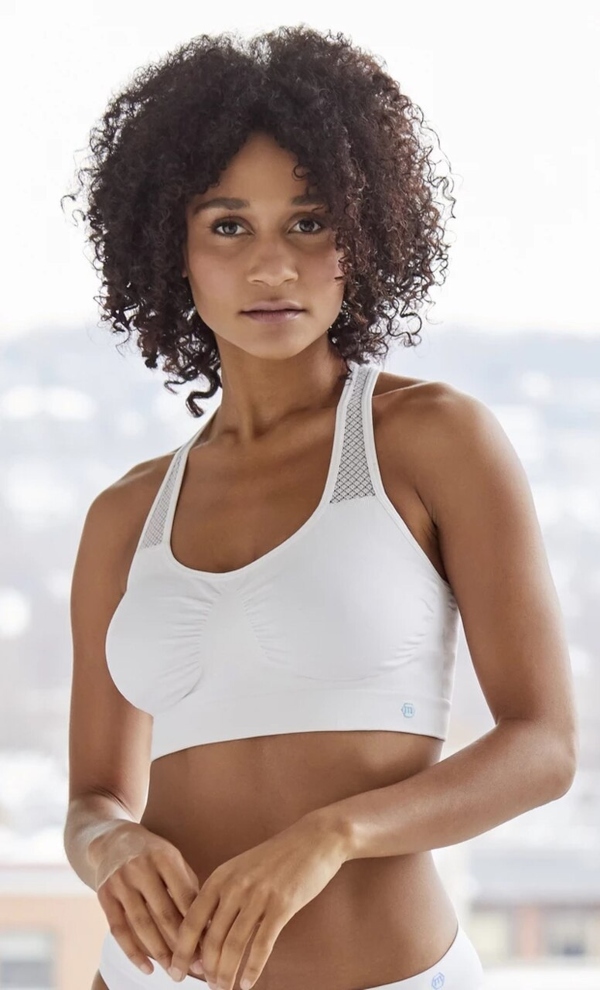 We feature this bra often and for good reason. Everyone should try it!
The innovative material unique to Miel helps control bacteria and odor, you can customize your fit and comfort with removable padding, and it's so soft and comfortable. What more could you want?

Elita Silk Magic Wireless Microfiber Crossover Bra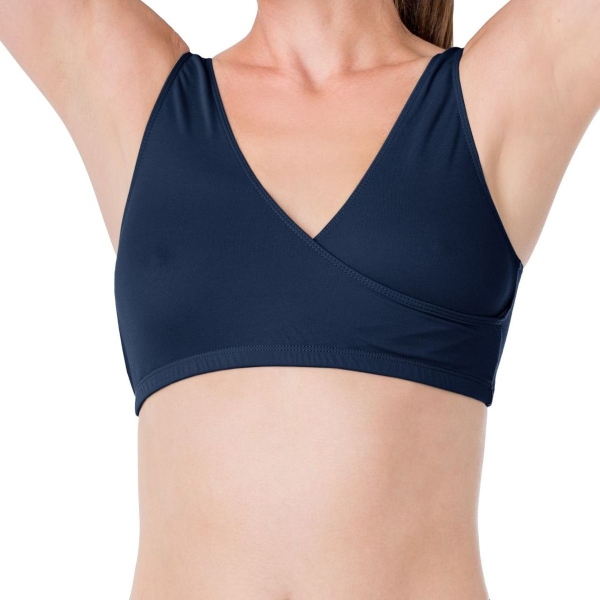 This crossover style is casual and lightweight for either super light workouts or lounging around. 
You can find this in some fun colors as well, and with the price point, you might just want to stock up.
Parfait Active Breeze Sports Wireless Bra with Mesh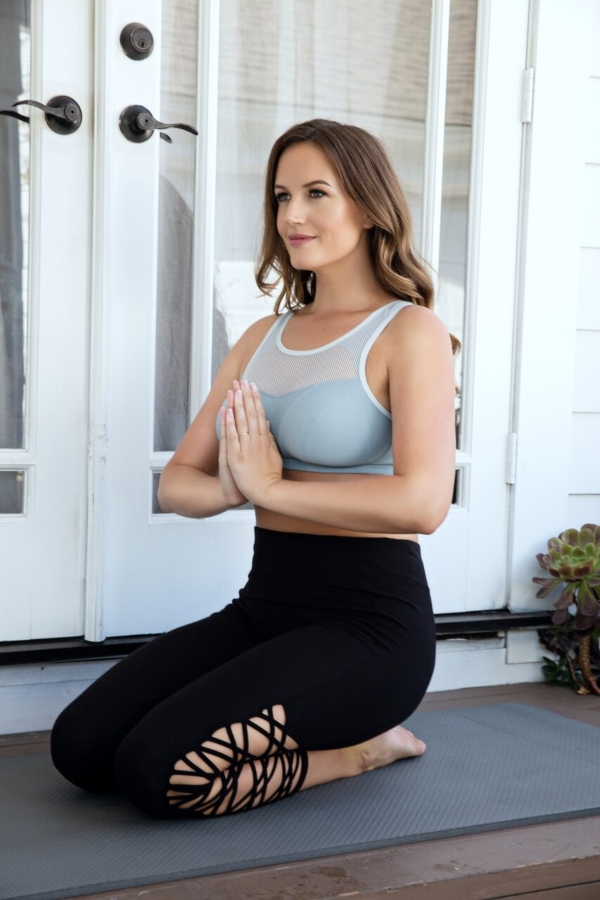 Parfait is wonderful for making sports bras that support larger busts. If you have a larger bust, you know how hard it can be to find a sports bra that marries style and support. 
The structure of this bra is ideal to support the breast tissue for any of your favorite workouts, but it feels great too.
These are just some of the sports bras we carry that our customers love – click here to check out more! 
Have you been more into sports bras since we've started spending more time at home? Have you changed your exercise routine at all? Let us know in the comments below!
If you want to stay informed on what's popular and what others are loving, be sure to follow us on Facebook, Twitter, Pinterest, and Instagram. 
Yours In Lingerie, 
Celine The Bra Doctor

Athleisure
,
Best Selling Sports Bras
,
bra doctor
,
Bra Expert
,
bras
,
Celine The Bra Doctor
,
Comfort First
,
Comfortable Sports Bras
,
fashion
,
Fashionable Sports Bras
,
Lingerie Picks
,
Must Have Sports Bras
,
Online Shopping
,
Popular Lingerie
,
Popular Sports Bras
,
Shopping
,
sports bras
,
Trending Lingerie
,
Trendy