Everyone has a different relationship with lingerie. Whether you're one who wears lingerie because you think you have to, or you're one who genuinely enjoys lingerie, it's fair to say we could all use a little confidence boost – and our lingerie can contribute to that!
When you have lingerie that fits you well, it can help you enhance the beauty of your body and it helps your clothes feel better. It also just helps you feel good in your skin and makes your body feel better when things sit on it comfortably. 
This selection of lingerie has been picked as confidence boosting lingerie because the styles are universally flattering, have practical uses for your everyday life, or are specially designed to improve what you thought lingerie could do for you. 
Do you need a specific lingerie recommendation? You can reach out to me, The Bra Doctor, either by commenting below or contacting me here.

Montelle Lace And Microfiber A-Line Chemise/Chemise With Integrated Support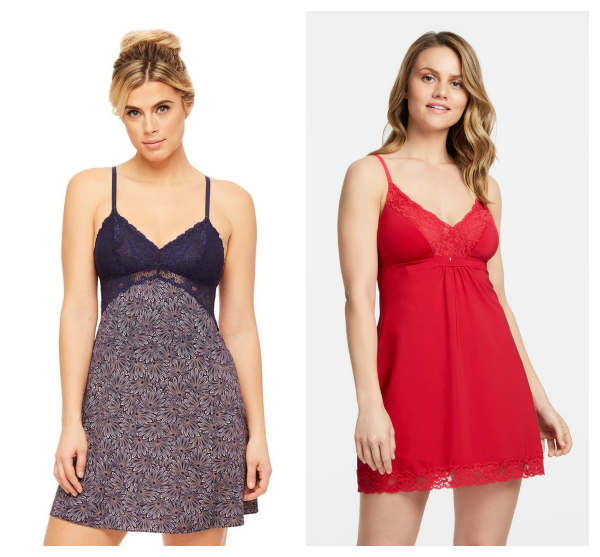 We often post about these chemises, which are a staple for Montelle Intimates. They release new colors for each season, and the style only continues to grow in popularity. 
This chemise is an A-line style, which flatters every body type because it gathers at the smallest part of the body and gently floats away below the waist. This also means it's comfortable and breezy for everyday wear. It's made very well, has gentle support at the bust, and can be worn in so many ways.

Play It Cool Warner's Wire-Free Contour Bra With Lift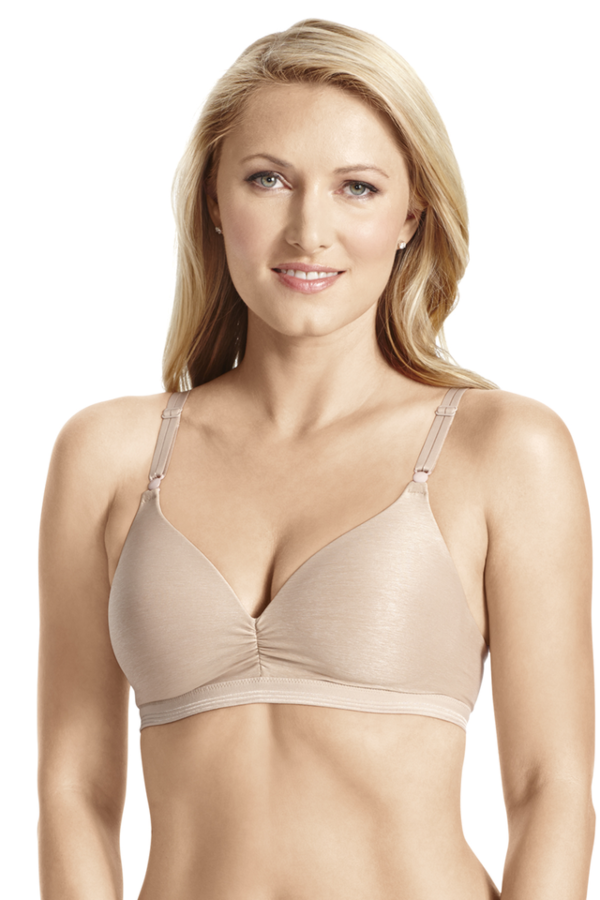 This is another popular choice, given that it's a bra that tackles so many issues women face within one bra.
For starters, this bra is made with special fabric that helps reduce sweat and moisture build up. This is a common problem women face no matter their breast size. There are also no wires, but the design is built with lift, so you can rest assured you get the support you want without feeling like your boobs are sagging. The style is also seamless, so you can wear it with pretty much any outfit without worrying about your tops sitting weirdly on your body.

Parfait Aqua Bridgitte Bikini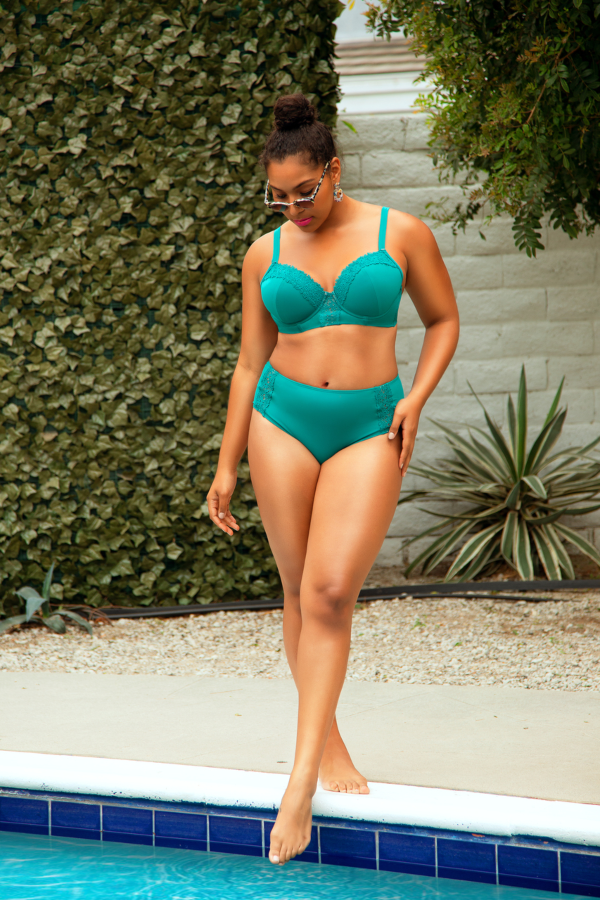 While swimwear isn't technically lingerie, we're including this bikini because we know how hard it is for some women to find fashionable, functional swimwear that is flattering and gives proper support. 
This beautiful bikini has underwire and supportive cups, which is a huge improvement from flimsy cups that often leave bigger breasts falling all over the place. The bottom is also high waisted, which is a comfortable and flattering look for any body type. It's an all-together well-made bikini, meaning it'll easily become a confidence boosting staple in your summer wardrobe.

Fleur't Iconic Lace Micro Modal Boyshort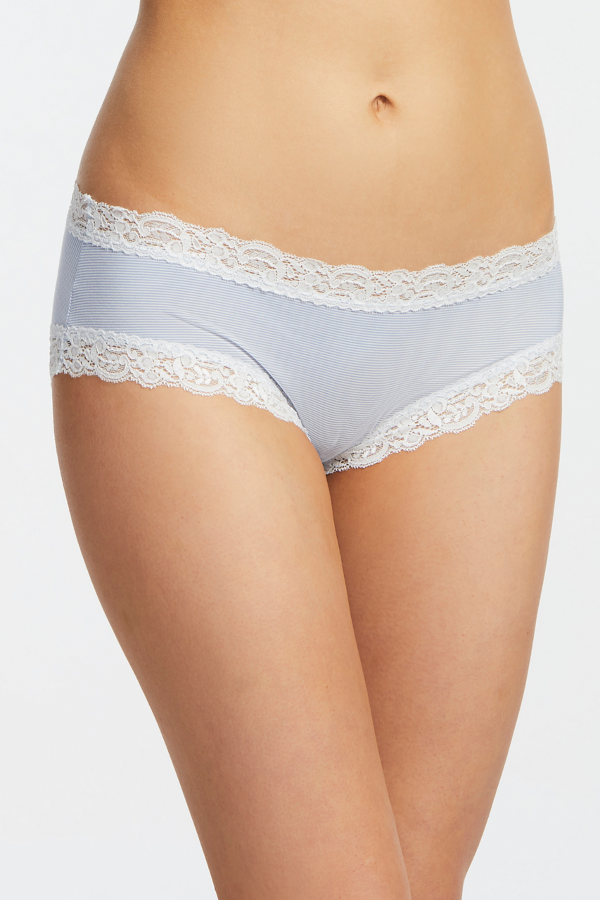 A boyshort is a favorite for many because the style is cute on any body type, it's not too constricting, and it's comfortable. 
These boyshorts come in so many different colors and they're made with supremely soft micro modal fabric. The little touch of lace is a pretty touch that makes these panties feel less ordinary. You can slip these on and feel comfortable, while also feeling like you're prepared for anything, from a workout to a period day and everything in between.

Triumph Underwire Spacer Cup Magic Wire Plunging Padded Bra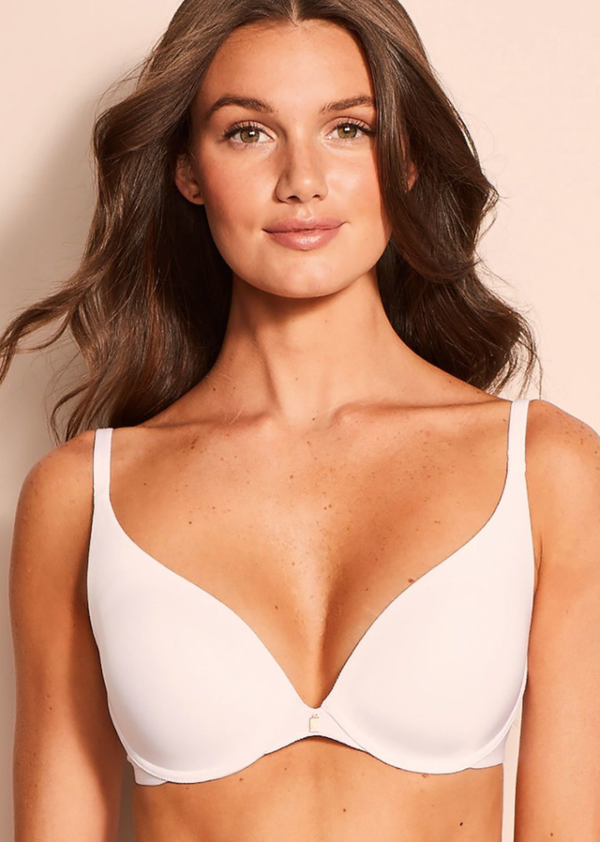 One of the most common complaints about bras are wires. It's like we can't live with them or without them. 
Now, wires CAN be comfortable. However, if you just really don't like the metal underwire, the Magic Wire will become your new best friend. These special Triumph bras are made with a flexible, metal-free wire that will lift you and support you all day long without digging or discomfort.

Parfait Charlotte Set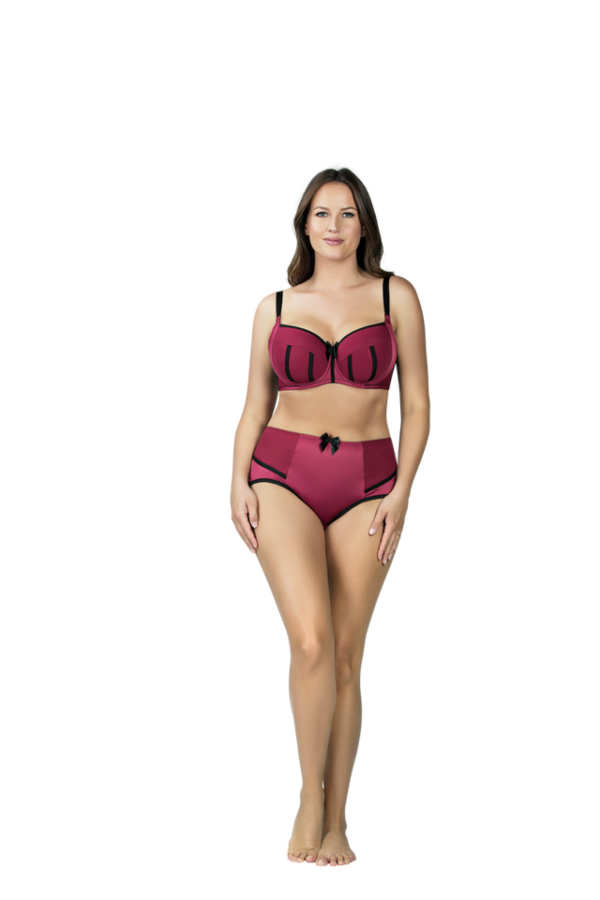 This is another favorite of our lingerie lovers.
The Charlotte is an iconic style for Parfait because it's timeless, it's brought out in different colors each season, and it's one that can make anyone feel sexy and fun. The size range is fantastic so that everyone can enjoy it. The bra is the perfect mix of comfort and support, and you can choose from a high waisted panty or a bikini panty – or both!
Is there a special piece of lingerie that you own that instantly boosts your confidence?
Let us know in the comments below!
Come on a beautiful journey filled with lingerie with us on Facebook, Twitter, Pinterest, and Instagram. 
Yours In Lingerie, 
Celine, The Bra Doctor

Bikini
,
Body Acceptance
,
Body Confidence
,
Body Image
,
Body Love
,
Body Positive
,
bra doctor
,
bra doctor recommends
,
bras
,
Confidence Booster
,
Confidence Boosting Lingerie
,
Fun with Lingerie
,
Lingerie and Confidence
,
Lingerie Expert
,
Lingerie Favorites
,
Lingerie Recommendations
,
Must Have Lingerie
,
pajamas