One of the positive things to come out of this year is that, because many people have had to change their shopping habits, a spotlight has been placed on supporting small business and independent artists. 
We can appreciate this as a small business, but also because this makes such a positive impact on our communities, economy, and the livelihoods of so many honest, hard working people. 
We love ourselves a good and safe online shopping session, so we thought we would share with you some fun body positive or body image related products, as well as some fun lingerie themed products, we've had our eyes on that come from small businesses or independent artists. 
*Note: We are not being paid to promote any of these products or businesses. These are things we found organically and we're simply looking to boost small business and small artists to the best of our ability!*

Body Magic Pink T-Shirt by Stephanie Chinn Art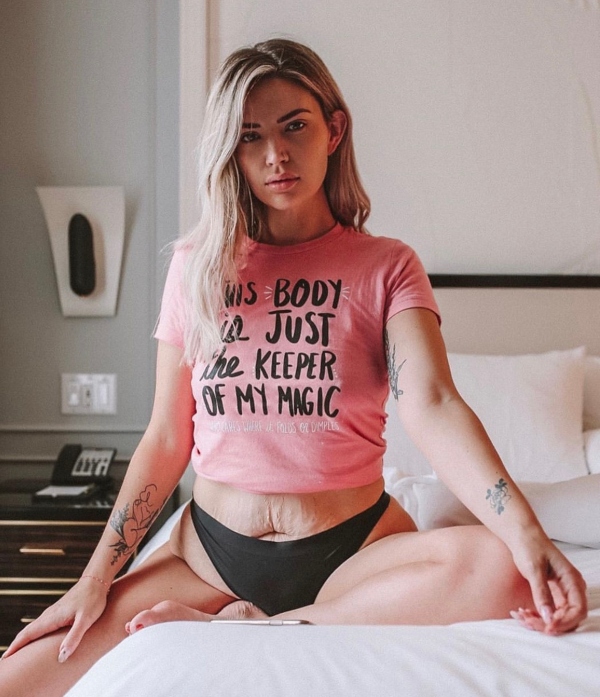 We discovered this tee from seeing Sarah from The Bird's Papaya wearing it on her Instagram (photo above) and we fell in love. 
We love the beauty and uniqueness of the message, plus the versatility of such a cool tee. You could style this with literally anything for any season.

This Is Why I'm Hot sweatshirt by Feminist Apparel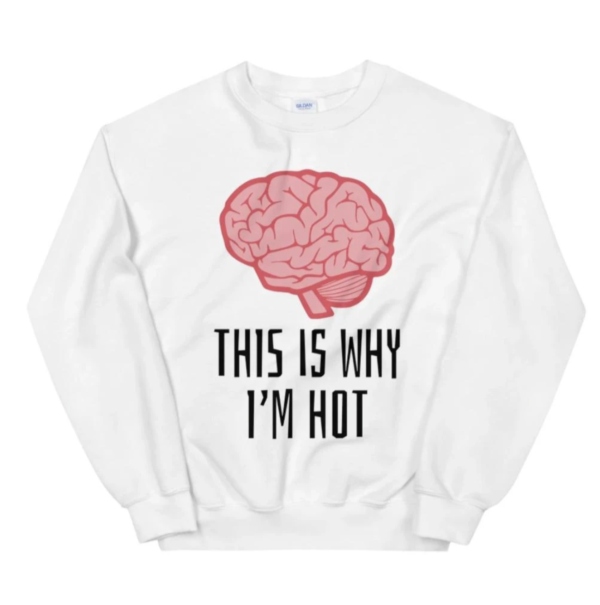 Outer beauty comes from within, and that's why we love this sweatshirt. 
We also love Feminist Apparel in general, so we highly recommend checking out the rest of their online shop. They not only empower women and the gender spectrum, but they honor ethical fashion practices and support charitable endeavors through awareness and donations.

Lace Lingerie Mug via Posh Love Designs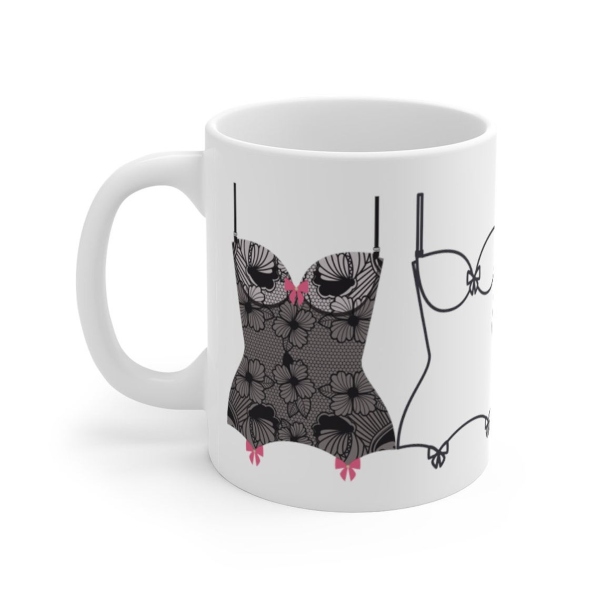 As lingerie lovers and coffee/tea lovers, we feel like this mug just encapsulates the best of both worlds. 
The little corsets are a simple yet beautiful design that we think would fit in perfectly with anyone's kitchen aesthetic.

Lingerie Printable Wall Art by Glam Creative Studio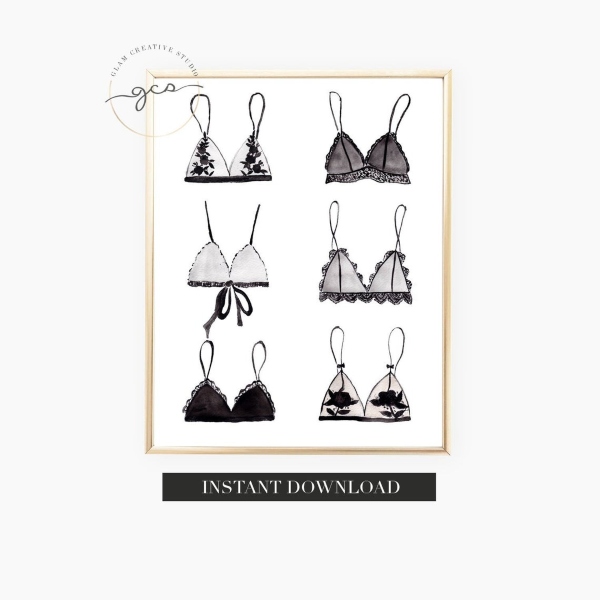 We love minimalist art, and this bra print is just perfect for a gallery wall. 
It's an instant download, so you can either print it at home or take it into a store to get it printed to your liking.

Girls Support Girls Mug via Girl Art on Society 6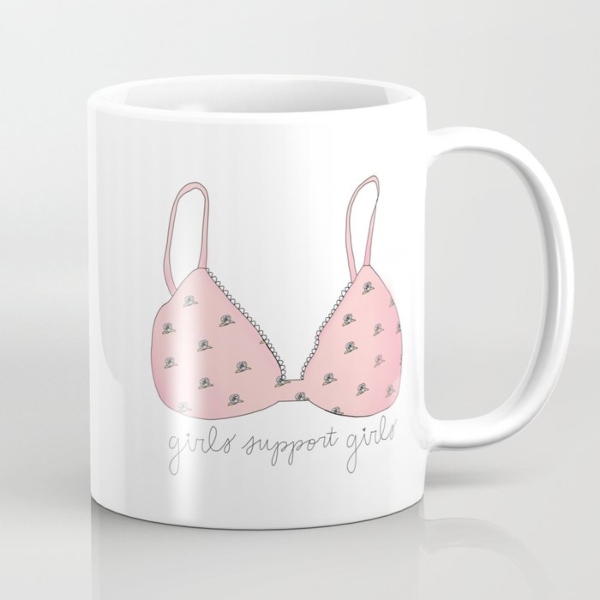 We love the empowering message mixed in with the cute bra graphic. 
Statement mugs have definitely become a huge trend, and we know this one will not only brighten up an Instagram feed, but our growing collection of positive mugs.
Which one of these products did you love the most? Have you found any cool body positive or lingerie themed products lately? Share the links with us in the comments below!
Get some more shopping inspiration by following us on Facebook, Twitter, Pinterest, and Instagram. 
Until next time, 
Alicia