With quarantine shifting many of our shopping habits to a virtual platform, we've seen a rise in people shopping online for new things. 
If you're an online lingerie shopping novice, or shopping for lingerie online makes you nervous, we have some tips to help you.

Know Your Sizes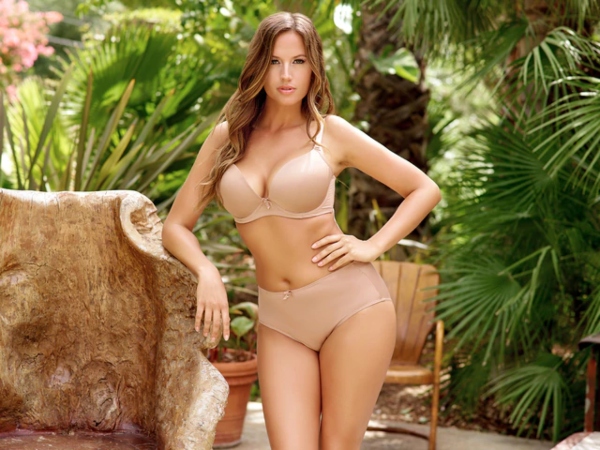 Before you start shopping, check the sizes of the lingerie you currently own. Do those bras still fit? Do they feel comfortable? Do the pads gap or do they dig into your breast tissue? This is a good thing to know, because it arms you with knowing what you need to look for when shopping for a new bra, which is the hardest thing to shop for online when it comes to lingerie. 
Next, measure your bra size today. We have some tips here for how to do this easily. If you're having trouble with the calculation, you can message or call us for help (more on this later). You should also measure your waist and your hips if you're going to be shopping for panties or other intimates.
This may seem like an obvious step, but if you skip it, you could run the risk of buying the wrong sizes, which is one of the biggest hesitations people have when shopping for lingerie online.

Take The Time To Read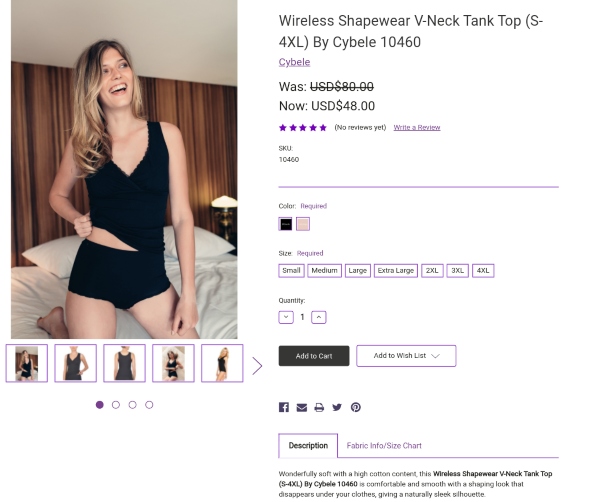 Read the descriptions in full, read the reviews, read the size charts, where the lingerie is manufactured, and anything else offered within the listing. 
Knowing as much as you can about the product is one of the best ways to feel confident in your purchase. Lingerie companies will put a lot of effort into the information provided online so you can make the most informed decision about your online purchase. It's all for your benefit! You might find out really important information like generous vs small fit, the amount of stretch in the fabric, and so much more.

Check For Sizing Charts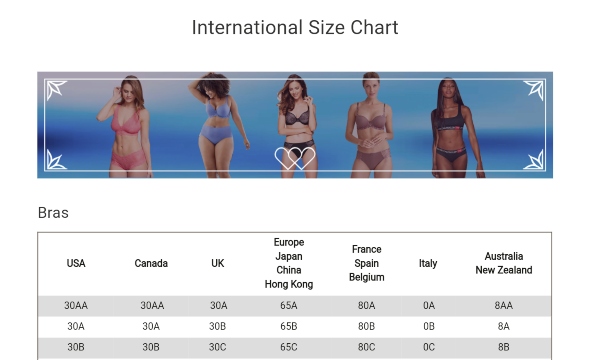 Sizing charts might look complicated at face value, so you might just skip them all together. Don't do this!
Size charts are great tools to use to get a more thorough understanding of how a specific product might fit. Depending on where lingerie is manufactured, the sizing might change slightly. For example, lingerie made in Canada might fit more true to size than lingerie manufactured in Europe or Asia, where sizing standards tend to run smaller. Similarly, sizing can change between brands. Just because you might be a 34D in one brand doesn't mean you will be for another brand. If a sizing chart is offered, it's worth a peek. This is true for panties, sleepwear, and other pieces of lingerie as well.

Reach Out For Help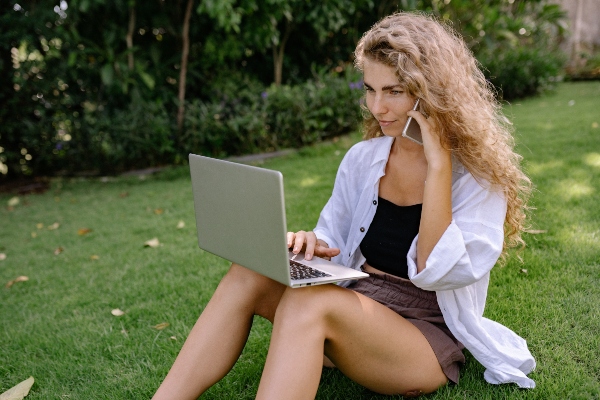 At Now That's Lingerie, we pride ourselves on offering the unique service of being able to contact myself, The Bra Doctor, because I have extensive experience helping people find the perfect lingerie. I can be contacted by phone or online, and even through the comments on our Bra Doctor's Blog, for any and all lingerie questions you may have. 
Don't be afraid to utilize these services. If you have a question about a product, a style, or about what you might need for a certain event, or how to tackle a lingerie fitting problem you have, let us know!

Check Return Policies
Another one of the biggest hesitations people have about shopping for lingerie online is the return policy. Do you have to keep everything you buy even if it doesn't fit? Not necessarily. 
It's important to check the return policy before shopping to ensure that not only does it work for you, but that you comply with any of the try-on requirements set in place. That way, you don't run the risk of not being able to return something that is returnable under certain circumstances. 
Do you have any other questions related to shopping for lingerie online that we haven't addressed here? Leave them in the comments below!
For more lingerie shopping tips and so much more, follow us on Facebook, Twitter, Pinterest, and Instagram. 
Yours In Lingerie, 
Celine, The Bra Doctor

Feature Photo: Parfait Seamless Maya Hipster & Bra
boss babe
,
bra doctor
,
Bra Doctor Lingerie Tips
,
Bra Doctor Tips
,
Entrepreneur
,
How To Shop For Lingerie Online
,
How To Shop Online
,
lingerie shopping
,
Lingerie Shopping Tips
,
Lingerie Sizing
,
Online Lingerie Shopping
,
Online Shopping Tips
,
Shop NTL
,
Shop Online
,
Shop Small Business
,
Sizing
,
Small Business
,
Stay Home
,
Stay Safe