The cliche of new seasons bringing about new things is one we'll never get tired of, especially when it means we get new lingerie! We've added many new Montelle Intimates pieces to our catalog so far this spring that we think you're going to get very excited about. 
Not only are there completely new lingerie pieces and collections available now, but there are some of your favorites that have been redesigned with new colors. 
So what are you waiting for? Take a look below to get some new lingerie for spring and get an idea of what kinds of trends you can expect more new spring lingerie to follow! Stay tuned for even more new Montelle Intimates collections we'll be featuring on the blog very soon!
Montelle Mysa Wireless Cup Sized Bralette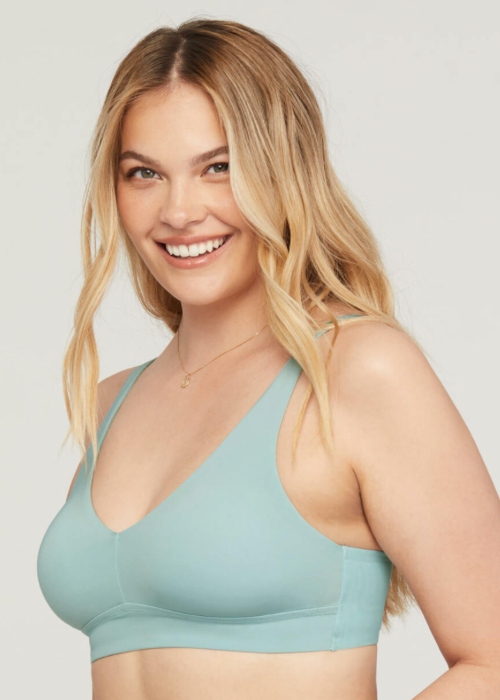 This wireless bralette is going to feel like you're wearing nothing, yet your bust will still be supported. How is that possible?
It's all in the construction of this super soft bra. The straps are thick to help lift the bust, and there are removable pads depending on whether or not you want any shape added to the bra.
Montelle Fuller Cup Wirefree Chemise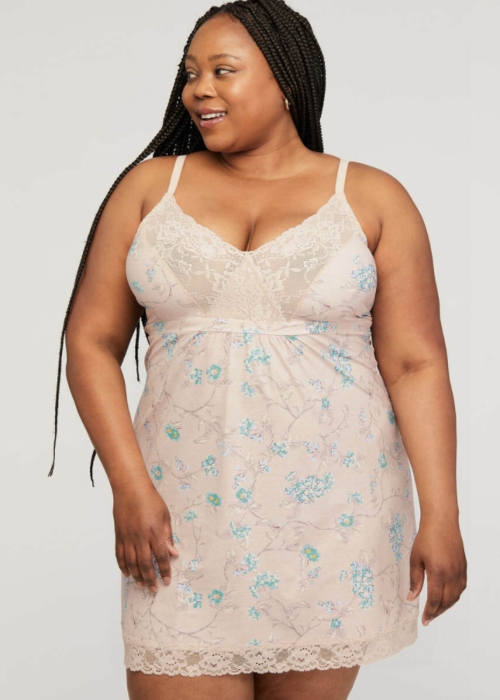 This chemise is very similar to the iconic Montelle chemise that we all know and love; it's just designed to support a fuller bust. The waistline is also very flattering, while the breezy, soft fabric flows nicely away from the body for a super comfortable chemise perfect for everyday wear. 
Montelle Halo Wireless Lace Bralette
Comfortable bras can also be dressy and fancy, as can be seen with this stunning lace bralette. 
There are no wires or pads in the bra, but the cups are designed to give a flattering, gentle amount of shape and support to your bust. The lace also feels soft on the skin and has a nice amount of stretch for ultimate comfort.
Montelle Bust Support Chemise with Pocket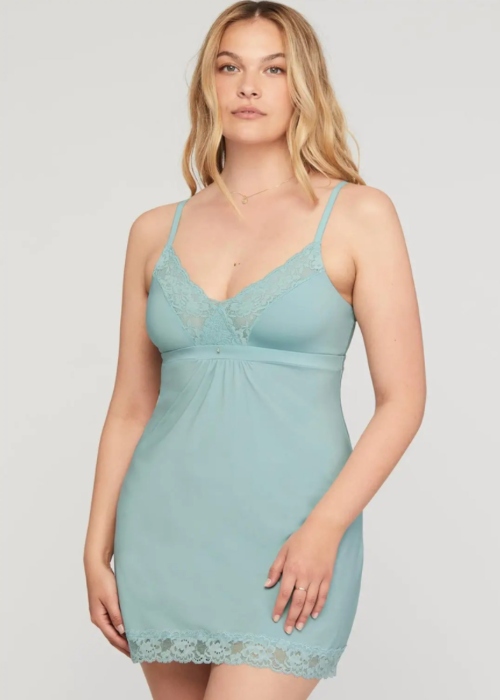 Once again, we have the same basic design of the famous Montelle chemise, but this one features pockets within the cups to create room for pads or prosthetics. 
The strip of lace along the hemline is also a sexy feature, as this particular chemise gently hugs your curves to showcase your body without clinging to it. 
Montelle Lace And Modal Chemise with Integrated Support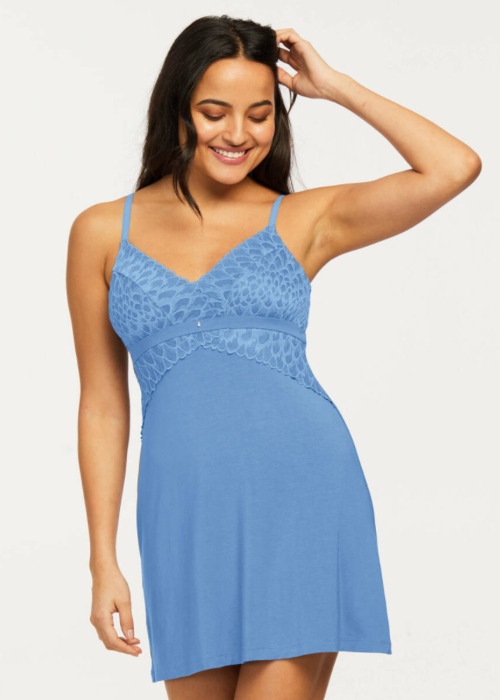 The combination of modal and lace within this chemise brings beauty and comfort together brilliantly. The pattern of the lace detail helps to showcase your bust and your waist, while adding some fashionable flair to your loungewear. 

Montelle Lace And Microfiber Bust Support Gown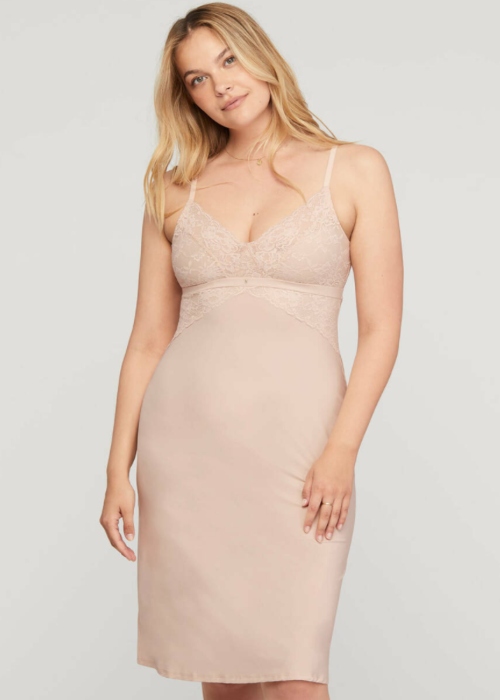 This very stunning gown is an absolute dream, not only in the way it looks but in the way it feels on the body. 
The fit is incredibly flattering, showing off your shape without feeling too constricting. The addition of lace on the bodice is understated but very elegant. 
Do any of these new lingerie pieces have you excited for warm weather and bright colors? 
Let us know in the comments below! 
Yours In Lingerie, 
Celine The Bra Doctor