What sets a keen sense of style apart from being fashionable? It's always the little things and the fine details.
That's why asymmetrical tops are so popular – they take an ordinary piece of clothing like a tank or tee and transform it into something much more visually interesting.
However, a top or dress with an asymmetrical neckline might have you scratching your head wondering what kind of bra you can wear with it. Thankfully, that's where I come in!
Here are some bra tips for pulling off those asymmetrical tops that are super trendy right now.

A Well-Fitting Convertible Bra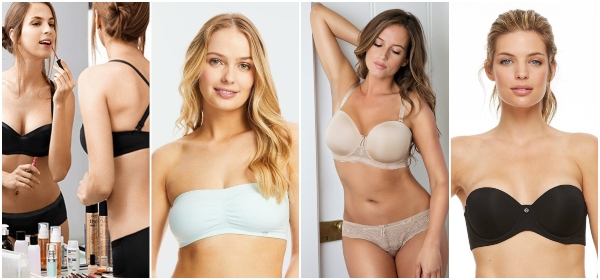 Any strapless or convertible bra in the world isn't going to do you justice if it doesn't fit well. You want to ensure the cups are breathable yet snug, and the band doesn't dig in. Some find with strapless bras, going down a cup size and up a band size fits a little better.
With a convertible bra, you can remove one or both straps to suit the specific neckline of your asymmetrical top.

Utilize Clear Bra Straps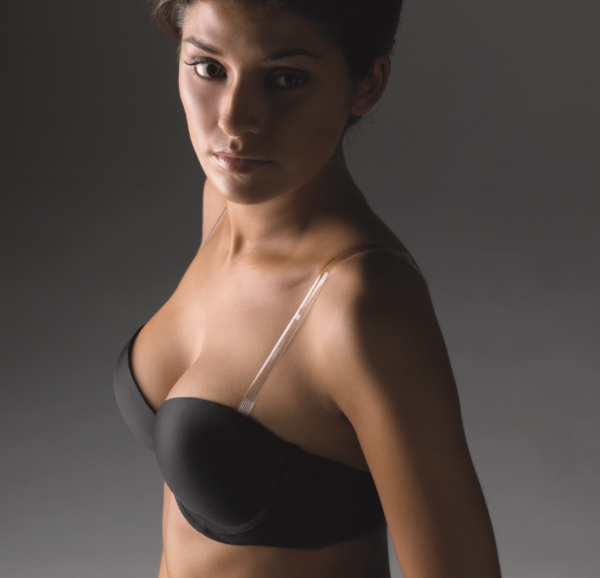 If you're one who really can't stand having no straps on your bras, but don't want the look of straps to ruin the cool asymmetrical neckline, clear bra straps are optimal.
They are transparent, meaning they aren't going to be as obvious as your typical bra straps.

Go Commando With Nipple Covers
You can definitely opt for ditching the bra when it comes to more complicated asymmetrical necklines if that's something you're comfortable with, but depending on the fabric (and the weather), you may want some extra protection.
A nipple cover is a simple way to keep warm and covered up if that's how you're more comfortable.
Are you a fan of the asymmetrical trend?
Let us know in the comments below!
Yours In Lingerie,
Celine The Bra Doctor
Feature: Black Asymmetrical Top via Pixie Market ; Colorful Outfit via Style Pantry