New season, new wardrobe? Not quite.
For the babe on a budget, the best bet to stay in style without breaking the bank is looking for new ways to style what you have. Finding inspiration from elsewhere, such as celebrities, can help us do this, or at least help us narrow down what we want to shop for.
These celebrity outfits are giving us inspiration galore, and are helping us keep our shopping list narrowed down.

Gigi Hadid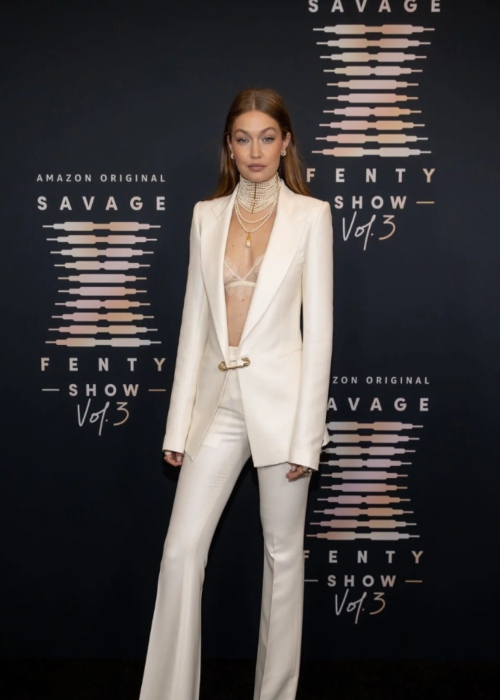 The Hadids have always known how to style lingerie.
Gigi looks incredible in this shining white suit paired with a sheer bra. The large bedazzled safety pin used to close the jacket is such a genius idea.

Kourtney Kardashian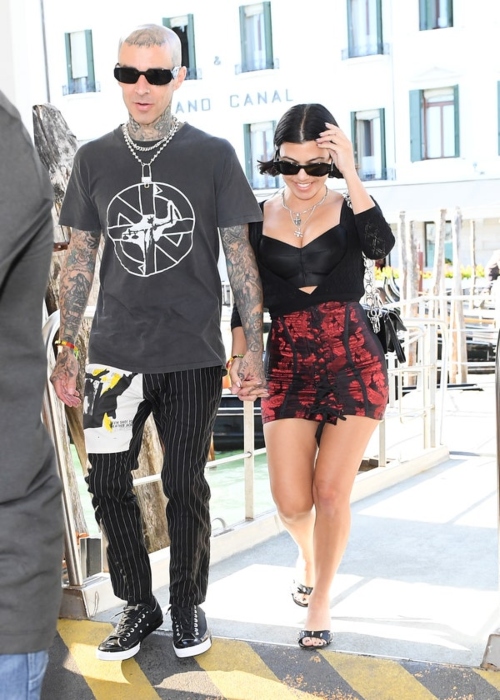 Kourtney has been evolving her personal style lately, and we are head over heels for it.
She channeled European style with a baroque corset-inspired skirt paired with a satin bra exposed under a cardigan.

Megan Fox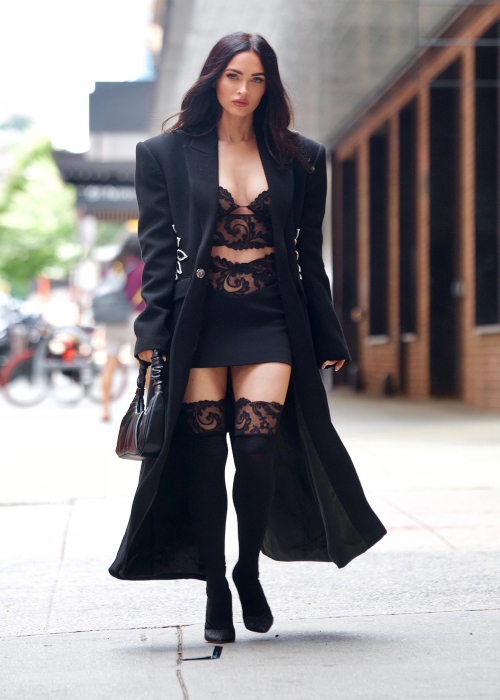 Our style crush on Megan Fox won't be over any time soon!
She's done it again with this super sultry, all-black lingerie inspired look. We love how the unique lace design is incorporated into the entire outfit, and the addition of the black jacket on top makes her look like she's about to conquer the world.

Zoe Saldana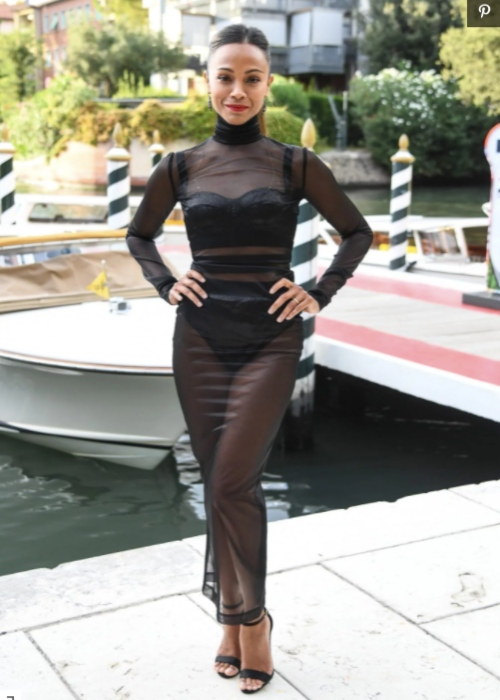 We didn't realize we needed a sheer midi dress with a turtleneck until right now.
Zoe looks incredible, as per usual, in this all-black ensemble, showing off a black longline bralette and high waisted panty underneath.

Kristen Bell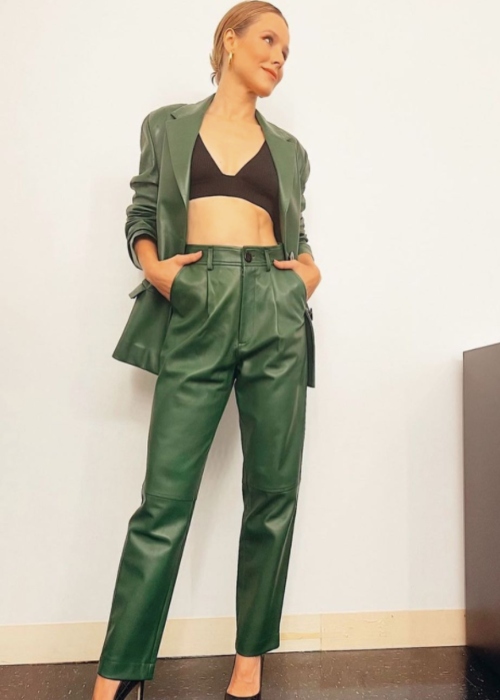 This girl is on fire!
First of all, the green leather suit is so cool and so chic. Paired with a black bra top, Kristen manages to look effortless yet put together and on top of her fashion game.

Dua Lipa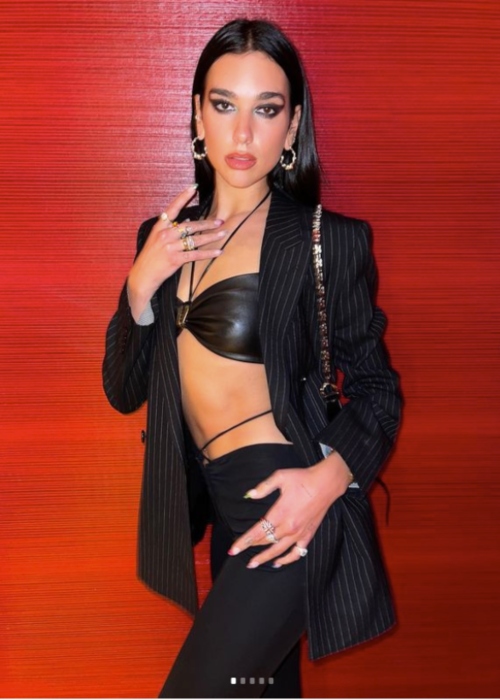 A leather bra might seem uncomfortable, but it's hard to resist wanting to try it after seeing this outfit.
Dua looks like the coolest girl in the world with her halter leather bra exposed under a pinstripe suit. She means business!
Which one of these celebrity lingerie looks was your favorite?
Let us know in the comments below!
Until next time,
Alicia