Are you running out of things to do at home? We get it – there's only so many ways you can reorganize your pantry!
Maybe you're looking for something special to do for your partner to spice up a quarantine date night, or want something new for your Instagram feed, or just want to do something creative and special to celebrate and embrace your body during a time where many of us are struggling with self love. Regardless of your reason, we think doing your own boudoir shoot at home could be a fun and rewarding experience. 
You don't need a lot to create your own boudoir moment at home. You definitely do not need to be a photographer. As long as you have a phone with a camera, some lingerie, some background music to loosen yourself up, and a couple of different locations, you're good to go! You don't need to have fancy lighting, editing software, or even a tripod – propping up your phone on a shelf or some books and using your phone's self-timer will be your friend, unless you bring in your partner or a friend to help you take photos. It's really up to you. 
Now where do you start when it comes to poses or outfit ideas? Posing for sexy and seductive photos may not be something that comes naturally to you. That's totally fine! We love Pinterest and Instagram for finding photo inspiration, but there's one thing to keep in mind. Many of those shoots are professionally done, and they could be heavily edited. Do not compare yourself to those photos! When we compare ourselves to others, we don't appreciate our own beauty and sexiness. You don't need fancy poses or a huge wardrobe; simple is good enough.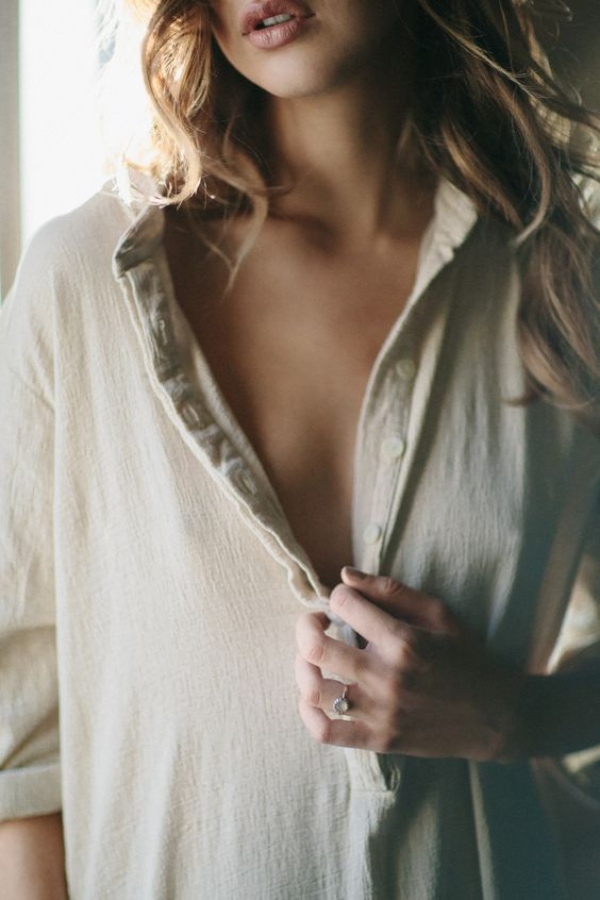 If you don't have an arsenal of teddies, lingerie ensembles, or matching sets, that's okay too. A tank top and cute pair of panties can be just as sexy as a multi piece lingerie outfit with a garter and stockings. Even one of your partner's shirts unbuttoned with your lingerie peeking out slightly, one of their favorite t-shirts or jerseys, or a long tee with nothing else can create a sexy moment. Whatever you're most comfortable in is what you want to opt for, so your authentic essence can shine through the photoshoot. If you're not comfortable in what you're wearing, you'll be able to see it in the finished photo.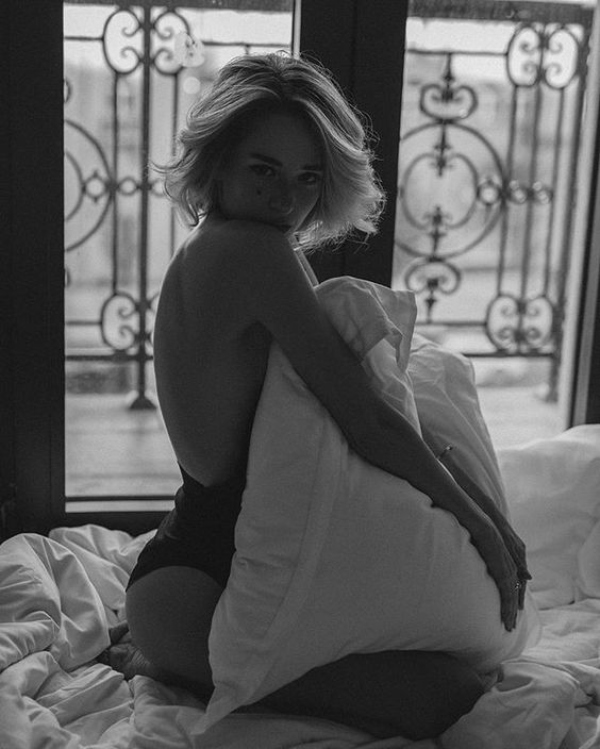 While showing off some sexy boudoir photos can be an exciting experience with a partner, you don't have to have someone to share your photos with in order for the experience to be rewarding. Taking these photos and chronicling a moment in time where you were confident enough to shed some layers and be vulnerable is something you can look back on and be proud of simply for yourself. 
Do you think you would try an at-home boudoir photoshoot? Let us know in the comments below!
We've been sharing lots more about ways to take care of yourself and have fun while staying safe at home on our Facebook, Twitter, Pinterest, and Instagram. 
Until next time, 
Alicia